Keep DeKalb Beautiful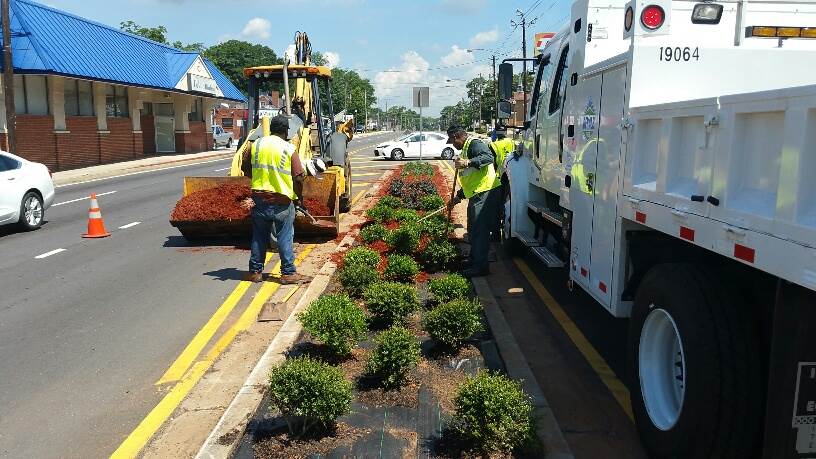 KEEP DEKALB BEAUTIFUL
Keep DeKalb Beautiful (KDB) is committed to promoting beautification and sustainability efforts throughout DeKalb County Georgia.  Keep DeKalb Beautiful's mission to coordinate efforts for community clean-ups, sanitation related issues, entrance/exit ramp maintenance is a key component to county beautification efforts.
Keep DeKalb Beautiful (KDB) is part of DeKalb County's Beautification Unit. Our commitment to support and maintain a clean and sustainable environment through maintenance, beautification projects, recycling advocacy and community engagement.  Below are areas key to our mission:
Road Maintenance
Mowing county roads
Litter Pick-up
Residential and commercial recycling sign-up
Beautification
Neighborhood Empowerment
Adopt-A-Road
Adopt-A-Spot
Adopt-A-MARTA Stop
Community Clean-up
Stream Clean-ups
Special Events
Community Service
Litter Busters Community Service
High School graduation community service credits
By educating the public, focusing on environmental preservation and conservation, our hope is to inspire and empower citizens and youth to maintain healthy and visually appealing communities.
Fall/Winter Work Plan Requests
KDB Cleanup Supply Request Form
KDB Clean-up Report Form
Beautification Project Request Form
KDB Adopt-A-Road/MARTA/Spot Program
Speaker Request Form
Litter Busters Community Service Program