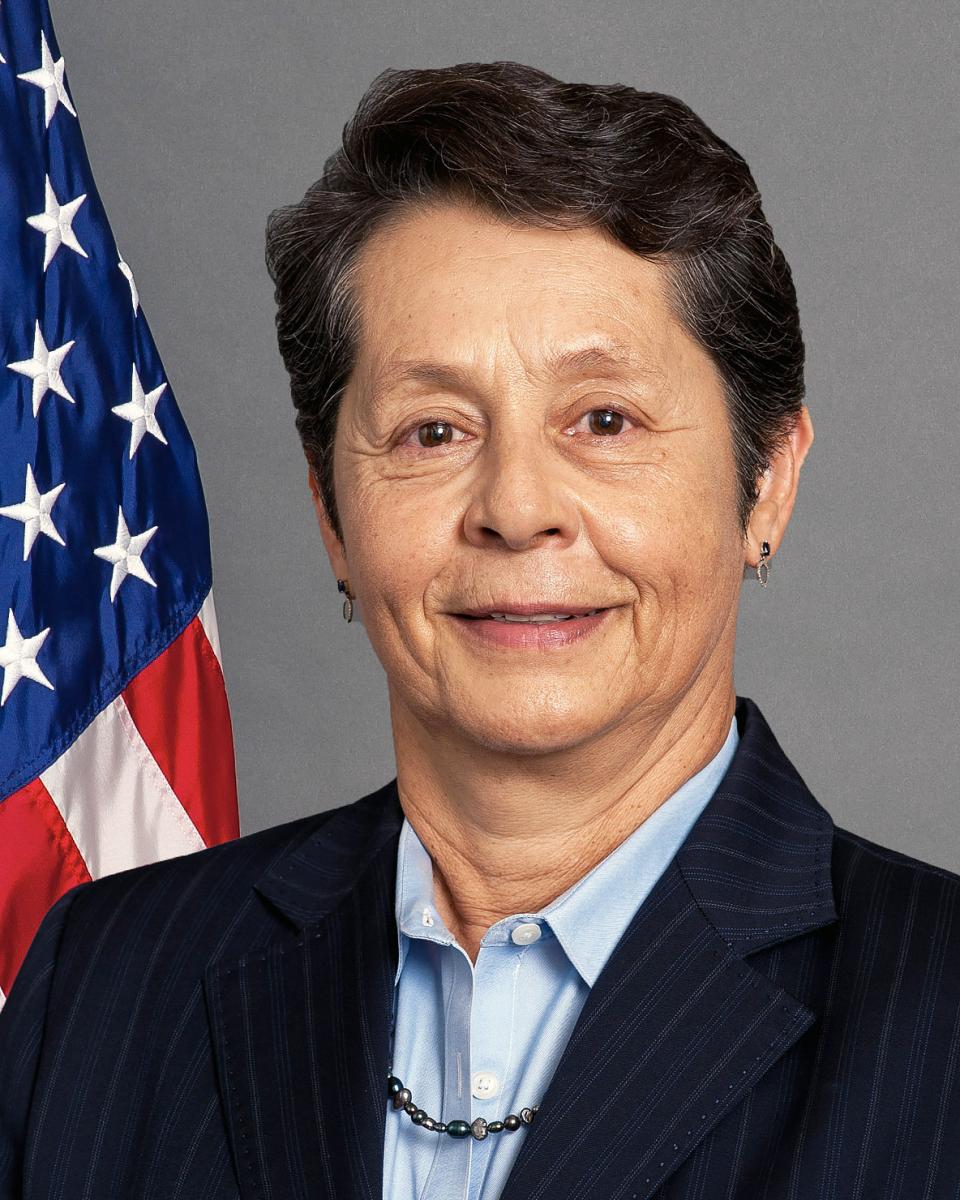 Luz Borrero is the deputy chief operating officer for Development for DeKalb County. Under her oversight are the departments of Community Development and Human Services, Planning and Sustainability, Geographic Information Systems, PDK Airport, Economic Development, and Workforce Development. Borrero is directing the development of a comprehensive strategic plan for economic development. as well as the overhaul of the permitting and business license operations. Her goals is to support the growth of the county by establishing efficient services with high quality customer service in a business-friendly environment.
Borrero was a vice president with Purpose Built Communities from December 2010 to November 2012. In that role she provided consulting assistance, capacity building and technical support to local leaders interested in undertaking large scale neighborhood revitalization projects in cities across the country.
She previously served as deputy chief operating officer for the city of Atlanta for seven years. As a key member of Mayor Shirley Franklin's leadership team, Borrero oversaw several city departments and directed large-scale business transformation projects.
Projects completed under her direction included: The planning and implementation of the Oracle Enterprise Resource system; a $65 million city-wide business and technology platform linking Procurement, Finance and Human Resources functions; the Digital Radio Communications project, a $41 million digital technology and business operations upgrade of the Public Safety communications system, and the assessment and technology upgrade of the e911 Call Center. She played a central role in coordinating homeland security and emergency response functions for the city and developed and implemented the plan for expanding Metro Atlanta's Urban Area Security Initiative (UASI). Borrero was in charge of the city's transportation strategy and led the successful effort to plan for and secure a $47 million federal transportation grant to implement the first phase of the Atlanta streetcar.
From 1999 to 2002 Borrero was the executive director of Cool Girls, Inc., an organization that provides after-school education programs for girls in low-income communities. Before that, she was the vice president of Finance and Administration for Big Brothers Big Sisters of Metro Atlanta, a position she occupied for eight and a half years.
Borrero is a former board president of the Atlanta Women's Network, and has served in numerous non-profit boards including the Georgia Conservancy, the Atlanta Falcons Youth Foundation, Columbia Northlake Regional Hospital and CIFAL Atlanta. She currently serves on the boards of Visiting Nurse Health Association, AECT (WABE- Atlanta) and the Georgia Hispanic Chamber of Commerce.
Borrero was a member of the 1996 Leadership Atlanta class and participated in the Regional Leadership Institute in 2006. She was honored as recipient of the 2008 Leadership Character Award.
Borrero obtained a degree in law and political science from the University of Santiago de Cali, in Cali, Colombia. She did postgraduate studies in agricultural economics and international economics at the University of Montpellier and at the Centre International de Hautes Etudes Agronomiques Méditerranéens de Montpellier in France. Borrero is fluent in English, French and Spanish.
Departmental Summary - Development Group
The Development Group of DeKalb County Government is comprised of the following departments: Planning and Sustainability, Human Services and Community Development, Economic Development, Geographic Information Systems, PDK Airport, and Workforce Development.
Development activities are vital to the continued growth and vitality of DeKalb County. The Development Group works collaboratively to make DeKalb a business friendly and highly competitive community that is attractive on a local, regional and global scale. The Development Group works to incent business growth and the creation of new businesses, expand employment base, promote innovation and train employees, while aiming to create new job opportunities and improve the quality of life DeKalb citizens.
The Development Group promotes a coordinated approach to development by maximizing the synergies among different departments and providing the means for obtaining systematic input from the business community, civic leaders, and county residents. The goals of the Development Group include appropriately planning for urban development and new infrastructure via a Comprehensive Plan, New Zoning Code, and the new Comprehensive Transportation Plan. The group works to stimulate growth across the different sectors of the county's economy via a Strategic Economic Development Plan, and provide support for commercial and residential development and redevelopment through efficient permitting and business license services. The group advocates for the protection and revitalization of industrial areas and utilizes appropriate federal funding for redeveloping blighted and abandoned properties. Workforce Development efforts include year-round training and job placement services for unemployed and displaced workers. In addition, the group provides a continuum of services to the homeless community and extends services to seniors in senior centers and activity centers.