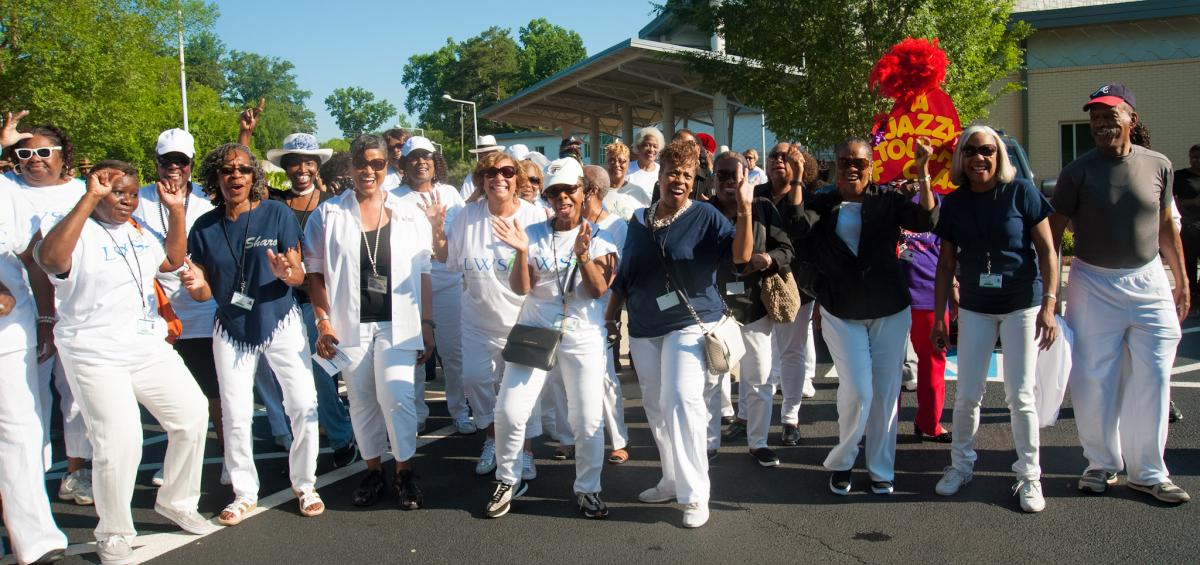 The Lou Walker Senior Center is a multipurpose facility for active seniors age 55 and older. The 40,000 square foot facility offers spaces and amenities to meet the needs and interests of today's active older adults with activities that stimulate the mind and body to remain active.
If you're an active senior living in the DeKalb County area, come out and visit us! Whether you are an athletic "silver sneaker," budding photographer, crochet artist or an enthusiastic explorer – we'll have something to suit your interests. We have numerous facilities for our active seniors, including a swimming pool, a gym, an on-site hair salon and barber shop, vegetable gardens, cooking classes and so much more.
If you are looking for a beautiful event space for your next meeting, birthday party, wedding or party, we have indoor and outdoor space available for rent.
Some of our active seniors also like to serve, so if you are interested in volunteering and giving back to the community, give us a call – we'd love to welcome you to our center. Lou Walker Senior Center is a place for fun – our seniors don't retire – they REFIRE!