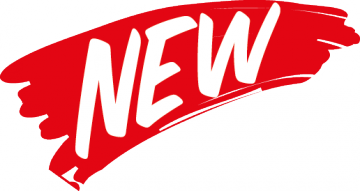 Memorial Drive Overlay Information!
I-20 East Transit Oriented Development (TOD) Strategic Plan On Facebook
The Long Range Planning Division's primary purpose is to support the County's Strategic Priority by developing and maintaining sustainable neighborhoods and communities. The Division is responsible for the development of policy recommendations and services to guide the county's growth, while preserving the quality of life for its citizens and stakeholders. These primary duties and functions include:
The preparation and update of DeKalb County's Comprehensive Plan

Preparation of the Annual Development Report

Coordination of Transportation Planning and improvements to accommodate growth and population shifts

The preparation and project management of neighborhood plans
Review of Development of Regional Impact (DRI) project that impact the County
Provide demographic research and special project mapping
---
DeKalb County Studies
Small Area Studies. Long Range Planning also provides research data and mapping services for special projects and small area studies. This allows staff to accommodate the nuanced needs of small communities that may not be addressed by efforts that have a regional focus. Long Range Planning customizes efforts for these communities by assessing land use, housing, commercial and industrial permit activity, and economic development policies of the community. Two effective tools that staff employs to address these assessments are:»Livable Centers Initiatives (LCI's) »Compatible Use Overlay Districts
Livable Centers Initiatives (LCI's) is a program administered by the Atlanta Regional Commission that awards grants on a competitive basis to local governments and nonprofit organizations to prepare and implement plans for the enhancement of existing centers and corridors consistent with regional development policies, and also provides transportation infrastructure funding for projects identified in the LCI plans. (Atlanta Regional Commission website)
---
DeKalb County Overlay Districts
Compatible Use Overlay Districts are a supplemental zoning designation to the existing or underlying zoning classification of parcels contained within its boundary. Typically these districts override the underlying standards as it pertains to:
Uses (prohibition and/or principal)

Design (infill & Re-development)

Signage

Lighting (Transportation)
---
DeKalb County Functional Class Map 2014
Transportation. Long Range Planning's transportation responsibilities include coordination with various state, federal, regional, and local agencies (Public Works Transportation Division) to prioritize the transportation needs of DeKalb County. The transportation planning areas addressed by our staff include:
The regional transportation planning process

Transit coordination

Evaluation of thoroughfares

Congestion mitigation

Transportation and funding policies and procedures
---

Service Delivery Strategy (SDS). Most importantly, Long Range Planning coordinates inter- and intra- governmentally in an effort to reduce the duplication of efforts and services throughout ALL of DeKalb County. Long Range Planning staff works with the Georgia Department of Community Affairs (DCA) to maintain the state-mandated Service Delivery Strategy. This involves accounting for any amendments to agreements between the County and cities within its boundary.
To view a copy of the most recent SDS, click the link below:
2018 DeKalb County Service Delivery Strategy
---
Mapping. Click the link below to access mapping tools. GIS Tools