Facilities Management

Overview:  The Department of Facilities Management provides management and maintenance of 274 new and renovated DeKalb County owned buildings.  The department consists of four divisions: Administration, Architectural & Engineering, Environmental & Surplus and Operations & Maintenance.  Within these divisions we perform all the following services to all county buildings:
Mechanical maintenance 
Electrical
Plumbing
Carpentry
Environmental & surplus services  
Mission: To develop and maintain a customer focused organization with attention to the safety, comfort, aesthetics, image, and functionality of county facilities through efficient service delivery by skilled and responsive staff, contractors, vendors, and outstanding leadership.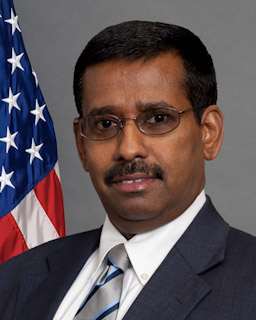 Director: Hari Karikaran, P.E., serves as the director of facilities management for DeKalb County. As the director of facilities management, Karikaran oversees county capital construction and maintenance of county's 274 buildings. In addition he oversees county real estate transactions, central mailroom operation and all county parking facilities. Karikaran joined DeKalb County in July 2006 as the associate director of development. He also served as the director-engineering services from September 2010 to September 2013.
Prior to joining DeKalb County, Karikaran served Charleston County from January 2000 to June 2006 ending as deputy director of public works. He also served City of Savannah Water & Sewer Bureau as a senior civil engineer. Prior to joining public sector in May 1998, Karikaran worked in private sector since 1986. 
Karikaran obtained master of science in environmental & water resources engineering degree and master of environmental resources management degree from University of South Carolina, Columbia. He obtained his bachelor of science in civil engineering from University of Peradeniya, Sri Lanka. He has been a registered professional engineer in Georgia, South Carolina and North Carolina since 1997.