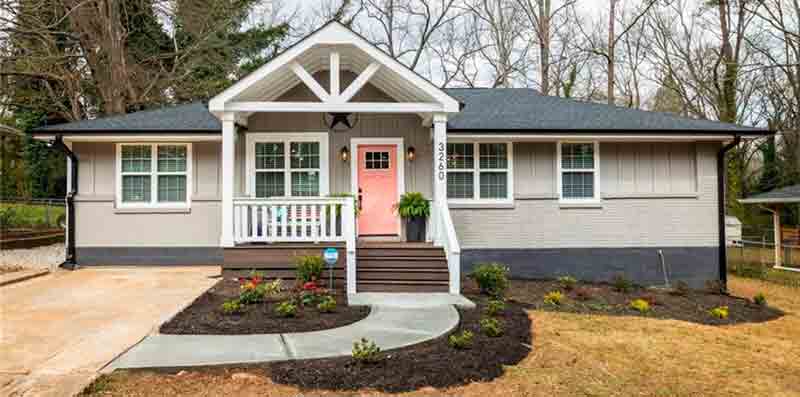 DEKALB COUNTY CODE COMPLIANCE ADMINISTRATION

Property Maintenance and Zoning
DeKalb County Code Compliance Administration uses a comprehensive approach to promote healthy and safe communities in Unincorporated DeKalb County, through investigation of violations and enforcement of county ordinances.
REPORT A VIOLATION

 
 
WEEDS/GRASS 
It is the responsibility of property owners and occupants to maintain landscaping by cutting and removing weeds or grass that is over 12 inches or higher within 150 feet of any building or structure.
 
OPEN STORAGE OF TRASH AND DEBRIS 
Equipment, debris, trash, etc. must be stored so it is not visible from the public street, alley or from an adjacent property. 
 
 
 
PARKING ON UNPAVED SURFACE 
All vehicles must be parked on paved surfaces. Parking of any type of vehicles on landscaped and/or lawn portion of the yard is prohibited.
 
UNREGISTERED/INOPERABLE VEHICLES 
Inoperable, unregistered and unlicensed vehicles must be parked in a garage or an enclosed building.
 
 
VEHICLE REPAIRS 
It is unlawful to perform a major overhaul of any vehicle outside on private property or public streets; unless the major overhaul is performed inside a garage or enclosed structure or at an approved automobile sales or establishment.
 
PARKING BUSINESS VEHICLES IN RESIDENTIAL AREA 
It is unlawful to park business vehicles such as passenger vans, limousines, taxi cabs, tow trucks, box trucks, fiat beds, semi-tractor cabs, etc.; unless temporary parking for loading/unloading or active contactor services, farming or construction activities.
 
 
 

VACANT /UNSECURED PROPERTIES 


Anyone who owns vacant residential property in unincorporated DeKalb County is required by law to register the property with DeKalb County. All vacant properties must be boarded, secured, and maintained to be free of code violations.
 

CODE COMPLIANCE PROCESS

 

COMMON ZONING AND COMMERCIAL VIOLATIONS

 
 

WINDOW SIGNS
Window signs must not exceed thirty 30 percent of the total window area.

DILAPIDATED OR NEGLECTED SIGNS
All signs and sign structure must be in a neat and orderly appearance. It is illegal for signs to exhibit rust or holes on or in the sign or sign structure; broken, missing, loose or bent parts; faded or flaking paint; non-operative or partially non-operative illuminating or mechanical devices; or missing letters in the sign copy.

ABANDONED COMMERCIAL SIGNS
Commercial signs and sign structures are considered abandoned if the business, service or commercial transaction to which it relates has been discontinued for 6 months or more.

 

VEHICLE REPAIRS
All vehicle repair activities must be contained entirely within an enclosed building, unless located in M (Light Industrial) District. A building is considered enclosed with the use of open overhead bay doors that can be closed.

DUMPSTERS AND TRASH COMPACTORS
All external dumpsters, trash compactors, and loading areas shall be enclosed with opaque fence or walls at least 6 feet in height.

BUSINESS LICENSE
To operate a business within DeKalb County, the business name must be registered with DeKalb County along with payment of its occupational tax and fees. A valid county registration and state licence must be posted in a conspicuous place within the business at all times. Any transient or nonresident person doing business within DeKalb County must carry and present a valid county registration and state license to any authorized enforcment officer upon request.