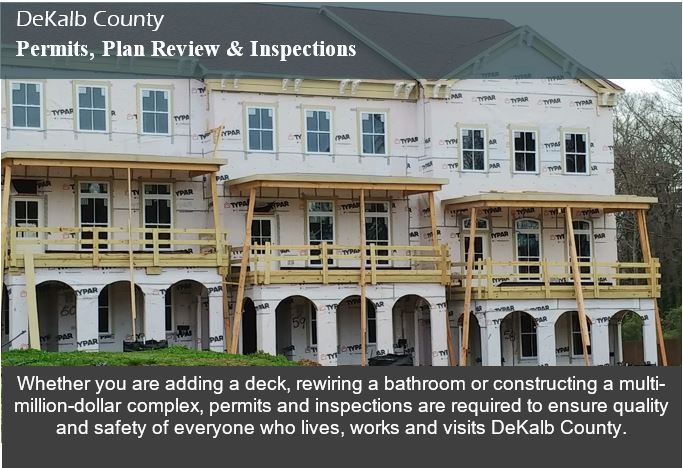 In efforts to adhere to the health standards preventing further spread of COVID-19, DeKalb County has restricted access to all government buildings and facilities to the public starting Monday, March 16, 2020.
While physical access to the 330 Clark Harrison Building will be restricted to the general public, county services will still be available.
General Inquiries email: permitinfo@dekalbcountyga.gov
Online Permitting:
https://www.dekalbcountyga.gov/planning-and-sustainability/e-permitting
Effective January 1, 2020 we will be adopting the 2018 ICC codes per the State of Georgia.