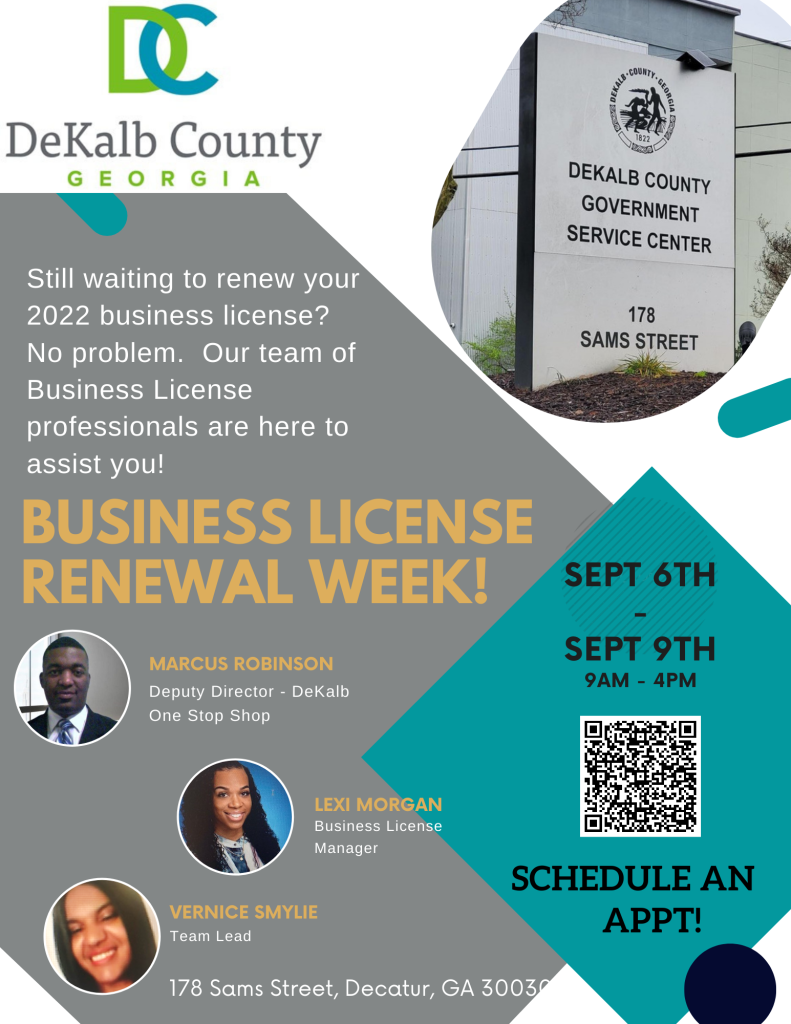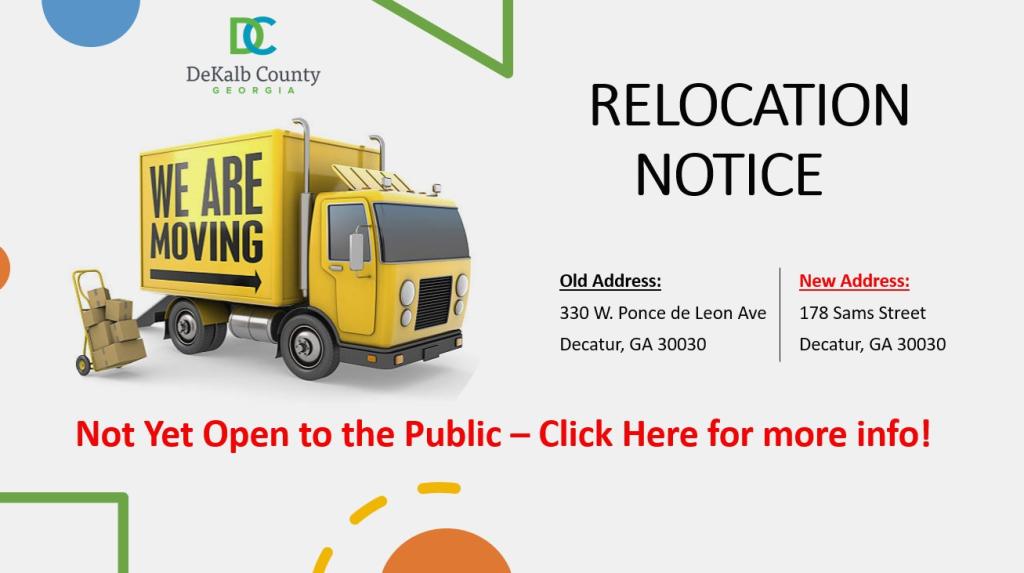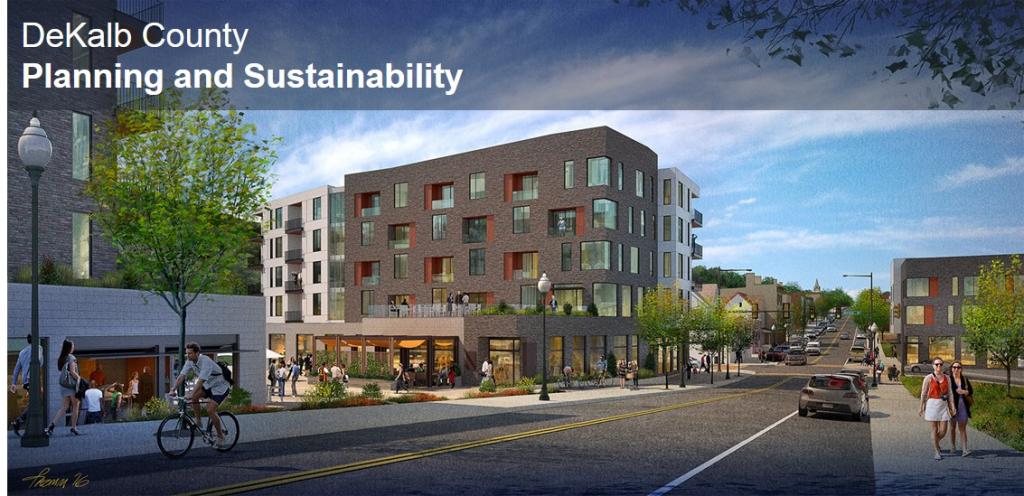 In efforts to adhere to the health standards preventing further spread of COVID-19, DeKalb County Department of Planning & Sustainability has restricted building access to the public effective Monday, March 16, 2020.  While physical access to the 330 W. Ponce de Leon Building will be restricted to the general public, our staff are working remotely and county services will still be available.
 
 
 
 
 
 
 
 
 
 
 

The Department of Innovation & Technology will be conducting the upgrade of the
E-Permitting portal beginning at 6:00 P.M. on Friday, July 29, 2022 and concluding  at 6:00 A.M. on Monday, August 1st, 2022. During this time the online Permitting portal and Business License portal will be unavailable.

New! 2021 Annual Development Report (ADR) Click HERE.

New! Penalty and interest update for 2022 Business License Renewal. 
Click HERE.

New! Coming Soon in August 2022 e-Permitting Portal - "Rhythm for Civics" -
Click HERE for more information.

New! DRAFT 2050 Comprehensive Plan for Review. Click HERE to
view the latest draft dated September 28, 2022

New! County SBDR Supplemental Summary.

New! SBDR Executive Summary.

New! Small Box Discount Retail Store (SBDR) Report.

Updates to the County Ordinances to reflect the EPD 2019 Draft. Click HERE.

Changes in Adopted Building Codes 2020

                           EFFECTIVELY IMMEDIATELY

All new home-based business license applications with NO customer contact will no longer require the business registration affidavit.

 
Quick Links
---
Other Resources