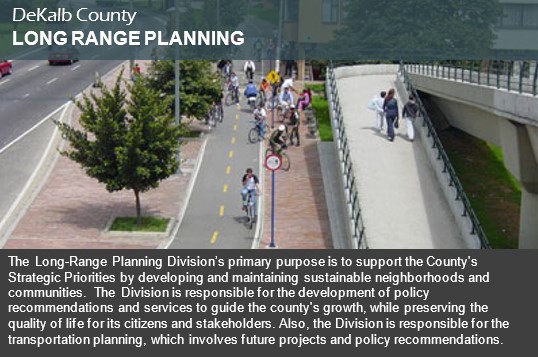 In efforts to adhere to the health standards preventing further spread of COVID-19, DeKalb County Department of Planning & Sustainability has restricted building access to the public effective Monday, March 16, 2020. While physical access to the 330 W. Ponce de Leon Building will be restricted to the general public, our staff are working remotely and county services will still be available.
***ANNOUNCEMENTS***
New! 2021 Comprehensive Plan 5 year Update adopted.
New! 2050 Unified Plan Fact Sheet.
New! 2050 Unified Plan Project Website.
New! 2050 Unified Plan Survey.
New! Toolkit: I-285 Eastside Express Lanes Project click HERE.
New! North Druid Hills LCI Briarcliff Node Update Website.
New! Glenwood & Columbia Plan Project Website.
2019 Annual Development Report.
NEW! Long Range Planning Newsletter.
Memorial Drive Revitalization Plan adopted in September 2020.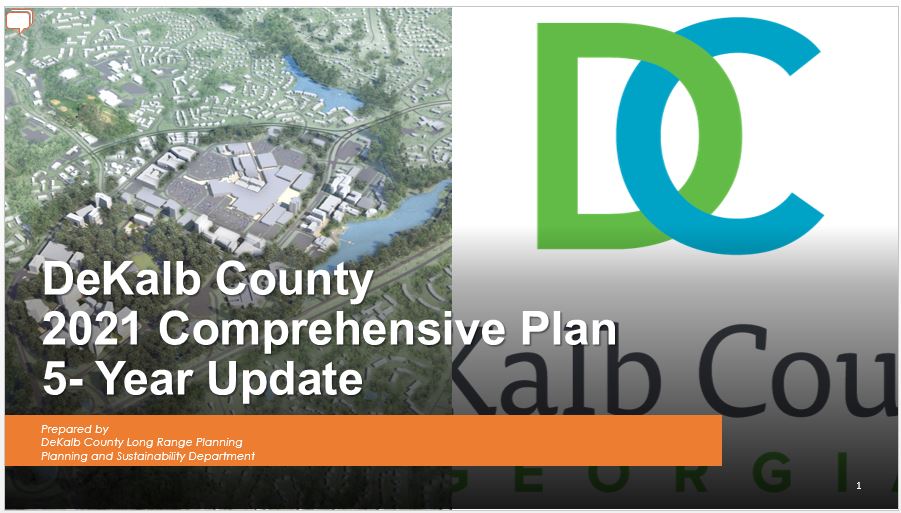 Quick Links