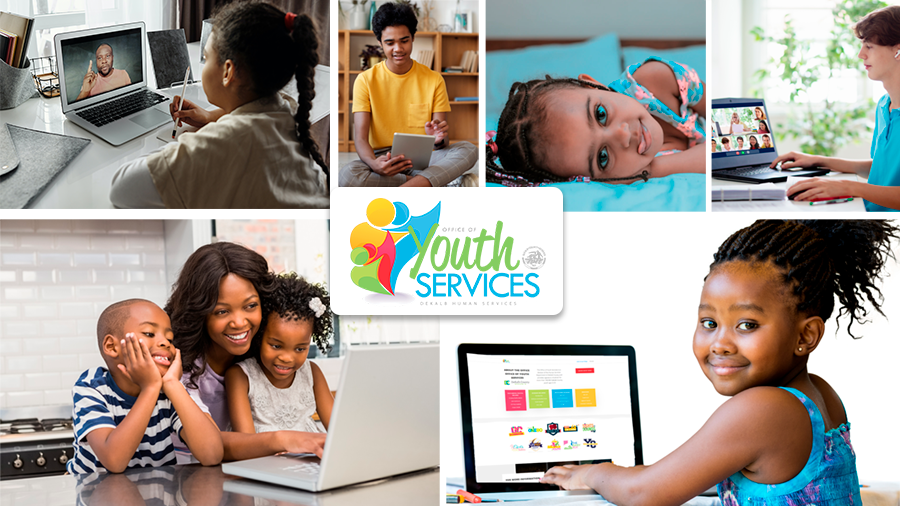 Get Connected!
While the current COVID-19 pandemic has significantly affected children throughout Georgia, it has not diminished the spirit of children living in DeKalb County. Children and youth who normally attend summer camp for a variety of classes and activities remain sheltered in place at home.
The Virtual Village is a one-stop shop for DeKalb youth and parents to obtain information about current available youth programs and activities for DeKalb County.
This virtual platform allows children, youth and families to maintain safe social distancing practices. Virtual Classes begin on June 15, 2020 through July 31, 2020
Click here to visit our Village | Download the OYS Resource Guide
The DeKalb County Office of Youth Services (OYS) provides programs to help streamline existing fragmented youth service initiatives, while also introducing new signature youth initiatives and programs. Our program implementation includes developing new initiatives and strengthening existing programs to ensure the development of well-rounded children and youth in the Four High Priority Areas of: Youth Mental Health and Wellness, Safety and Risky Behavior, Youth Education, and Youth Homelessness and Economic Wellbeing.