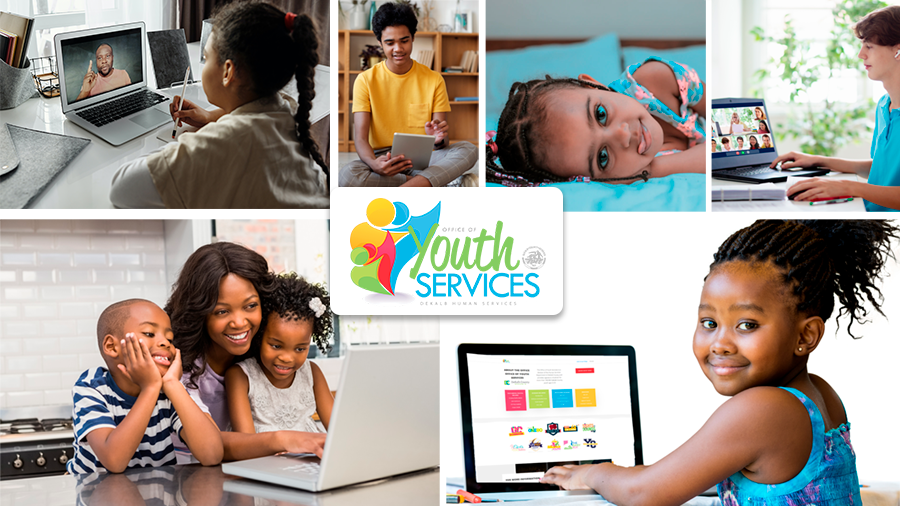 Virtual Village 2.0

Program dates October 5 – December 12

When the learning day is over, kids and youth still need to engage in activities to keep them entertained and help them thrive. After-school programs have been shown to improve students' academic performance, encouraging physical activity and good dietary habits, and improve classroom behavior.

Virtual Village 2.0 offers classes Monday – Saturday, including:
Girl Scouts, More to Explore
Be Someone Chess Program
University Bridges
Helping All Students Master Mathematics and much more!
To view all program offerings and to register, please visit DeKalbOYS.org
Click here to visit our Village Village | Download the OYS Resource Guide
The DeKalb County Office of Youth Services (OYS) provides programs to help streamline existing fragmented youth service initiatives, while also introducing new signature youth initiatives and programs. Our program implementation includes developing new initiatives and strengthening existing programs to ensure the development of well-rounded children and youth in the Four High Priority Areas of: Youth Mental Health and Wellness, Safety and Risky Behavior, Youth Education, and Youth Homelessness and Economic Wellbeing.