Board of Assessors
Board members are appointed to fixed terms, as defined by state law. The Board of Assessors is the agency charged with the responsibility of establishing the fair market value of property for ad valorem taxation purposes.
Presently, the Board members are Robert A. Burroughs (Chair), James D. Vernor (Vice-Chair), Charlene Fang, and Joe Kusmik. The Board Secretary is Calvin C. Hicks, Jr.
Vivian R. Ingersoll MA, Board Chair Emeritus
Ingersoll is retired Executive Director of the Atlanta Committee for Public Education and past Director of the Alliance for Human Services Planning and a lecturer in German at Spelman College. Prior to returning to Atlanta in 1986 she was Director of the Office of Executive Planning for the Commonwealth of Massachusetts Department of Education and, earlier, Dean of Academic Programs, class Dean, and lecturer in German at Wellesley College; founding Manager of the Harvard University Center for Employee Training and Development; Assistant to the CEO of Nixdorf Computer Corporation, and Managing Associate of Charles Hamilton Associates, LLP.
In Atlanta Ingersoll has been an active community volunteer. Among her leadership roles she has been Chair of the Senior Citizen Services Foundation, Chair of the United Way's Fund for Community Problem Solving and AIDS Fund, a lay leader of the Pittulloch Foundation Middle East Travel Seminar, a member of Leadership Atlanta - Class of 1989, and a trustee of the Metropolitan Atlanta Group. She is currently serving a second term on the Chief Justice's Commission on Professionalism.
She is a graduate of Ohio Wesleyan University with a double major in Chemistry and German, has a Master of Arts degree in German from Middlebury College/Johannes Gutenberg University, Mainz, Germany, and speaks fluent German. She lives in Druid Hills.
Robert A. Burroughs J.D. is serving as the 2023 Board Chair.
Burroughs graduated from Emory University School of Law in 1978 and was admitted to practice law in the State of Georgia the same year. His practice is concentrated in the areas of real estate, wills and estates. He is a past member of the DeKalb County Planning Commission where he served as Chairman from 2001 to 2004. He is a former member of the DeKalb County Development Advisory Board. He is an active member and a former president of the DeKalb Lawyers Association. He also formerly served as General Counsel of the National Association of Real Estate Brokers, Inc.
Burroughs served on active duty in the United States Marine Corps from 1971 to 1975. He holds a Bachelor of Arts degree from North Carolina Central University and a Doctor of Law degree from Emory University School of Law.
James Doyle Vernor PhD, MAI is serving as the 2023 Board Vice-Chair.
Dr. Vernor is Chairman Emeritus and Associate Professor Emeritus of Real Estate at Georgia State University where he was a full-time faculty member from 1974 through 1997 teaching real estate appraisal, finance, investments and market research. He has also been a mortgage officer, a real estate broker and a commercial real estate appraiser. He is an MAI Member (semi-retired) of the Appraisal Institute and a member of the International Association of Assessing Officers, the American Real Estate Society, and the Urban land Institute.
He holds a BBA with a Finance major, MBA in Real Estate and Urban Development, and PhD in Real Estate and Urban Land Economics, all from the University of Wisconsin. He served a previous term as a member of the DeKalb County Board of Assessors from 1993-2000.
He has published articles on appraisal in academic and practitioner journals as well as several books for The Appraisal Institute in Chicago. He has served as a consultant to retail companies, hotel chains, developers, attorneys and governments.
Charlene Fang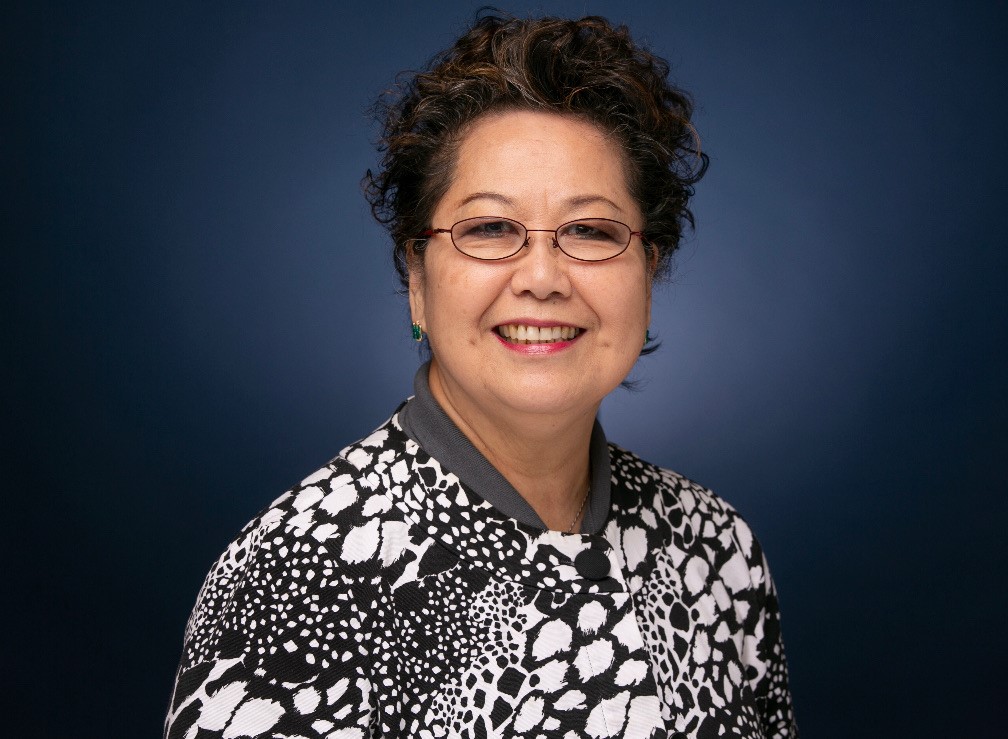 A native of Taiwan, Fang immigrated to the United States in 1989. She served for 15 years as Relationship Officer with Summit National Bank until joining the Touchmark National Bank as Senior Vice President and Business Development Officer. In 2014, Fang founded her own educational consulting business.
Fang has devoted much of her time giving back to the community. She is a past president of the Chinese American Lions Club and served as a "Leo Advisor," guiding the youth service club. Fang was the first female President to serve the Hip Sing Association of Atlanta, a 150-year-old Chinese association. She is a founding member of the Taiwanese American Women's Club and the Chamblee Chamber of Commerce. Fang is a former board member of Leadership DeKalb, a former board member of the National American Chinese Association, the past president and past zone chair of North Decatur Lions Club, and currently serves on the board of the DeKalb Police Alliance, and board of Discover DeKalb. She is Vice President of the FBI Atlanta Citizens Academy Alumni Association and a board member of Georgia Lions Lighthouse Foundation.
Joseph N. Kusmik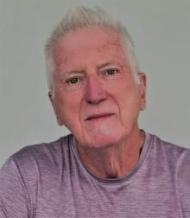 Since 2003, Kusmik has been President and principal appraiser for Oracle Real Estate Services, LLC, a full-service real estate company that specializes in real estate appraisal. He appraises residential and commercial property as well as managing the company.
His appraisal background also includes serving as a former Corporate Officer with The Appraisal Group, a commercial/residential appraisal firm and as a commercial appraiser with Pritchett, Ball & Wise where he prepared full narrative appraisals, market studies and court testimony. Kusmik also served as a Division Manager of Human Services for the DeKalb County Planning Department.
He earned a BBA in Urban Studies from Oglethorpe University and an MBA in City Planning from the Georgia Institute of Technology. He is a Georgia Certified Real Estate Appraiser and belongs to the Rotary Club of Decatur.