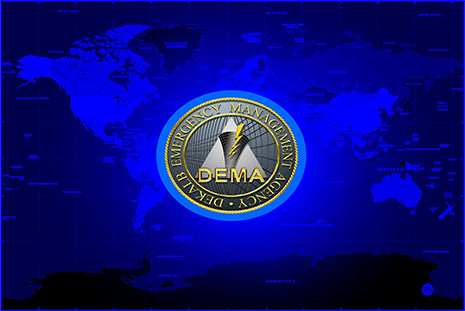 Mission Statement:
DeKalb County Emergency Management Agency (DEMA) exists to serve the citizens of the County through effective planning, response, and mitigation of natural and man-made disasters.
About DEMA:
DEMA coordinates the response of local agencies in an emergency, ensuring that the most appropriate resources are available to respond to impacted areas in a time of a disaster. Through its various programs, DEMA works with local governments, volunteer organizations and the private sector throughout DeKalb County to develop and teach disaster preparedness plans, mitigation activities and provide training and exercise evaluations.
Responsibilities:
The following is a brief explanation of DEMA responsibilities:
•Maintain and develop all local emergency management programs, projects and plans required by state and federal government.
•Maintain the Emergency Operations Center (EOC) for DeKalb County and incorporated cities of Avondale Estates, Brookhaven, Chamblee, Clarkston, Decatur, Doraville, Dunwoody, Lithonia, Pine Lake, Stonecrest, Stone Mountain, Tucker and the sections of the City of Atlanta that reside within DeKalb County.
•Act as a liaison with local, state and federal authorities during major emergencies and disasters.
•Provide 24-hour coordination of resources for emergencies and disasters.
•Manage the CodeRED citizen warning system. This is the warning system DeKalb County uses for emergency notifications and weather warnings.