The DeKalb Emergency Management Agency (DEMA) Community Outreach program is a needs-based initiative, structured to provide vital resources to Dekalb County residents. Those resources may be in the form of preparedness education, disaster awareness, or information. Alternatively, resources may include personal protective equipment (PPE), food drive events and/or other tangible items which our team stands willing to provide. Here at DEMA, we pride ourselves as being your friendly neighborhood Emergency Managers.
DEMA invites you to become involved in the DEMA Community Outreach program. Our knowledgeable team is positioned, and willing to visit with your organization to provide preparedness education for emergencies. Here is a printable brochure, covering the basics regarding our agency responsibilities within DeKalb County.
To request assistance with your event in the work place, school, community center, or place of worship within DeKalb County, please download the request form here and submit according to instructions on the bottom of the document.

For more information, please contact:


1950 West Exchange Place | Tucker, GA 30084
(Office): 770.724.7661
(Mobile): 470.927.9843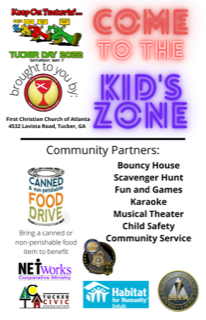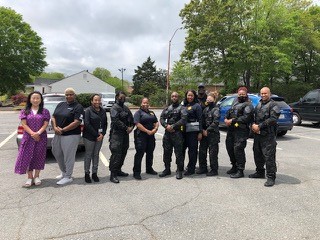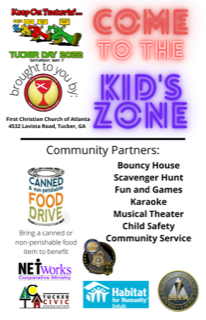 DEKALB'S EMERGENCY MANAGEMENT AGENCY JOINS FIRE & PD
FOR DUNWOODY COMMUNITY OUTREACH
Saturday, March 26, Dunwoody Methodist Church held its annual banquet to honor and engage local Cub Scouts. DeKalb's Fire and Police departments were represented along with DEMA to educate the scouts, and their families on emergency preparedness, and the awe-inspiring jobs our heroes in uniform perform everyday. 
PARTNERSHIPS FIGHTING RISING FOOD COSTS
Members of the community came out Saturday March 5, 2022, for the distribution of 3,600 boxes of produce & chicken, sponsored by DeKalb County Government in partnership with faith-based community leaders. 
DEMA participated by giving away preparedness packets. Contents included: (2) KN-95 masks, (3) N-95 masks, an 8 oz bottle of hand sanitizer and information material on disaster readiness.
DEMA COVID-19 RELIEF COMMUNITY OUTREACH
DEMA SUPPLIES FOR COMMUNITY OUTREACH
JOIN DEKALB EMERGENCY MANAGEMENT ON SOCIAL MEDIA:

 Facebook: DeKalb County EMA

 Twitter: @DeKalbCountyEMA

 Instagram: DeKalbCountyEMA

 Nextdoor: DeKalb County EMA

 Reddit: dekalbcountyema

 Snapchat: DeKalbCountyEMA