September is National Senior Center Month.
Click image below to view the Calendar of Events.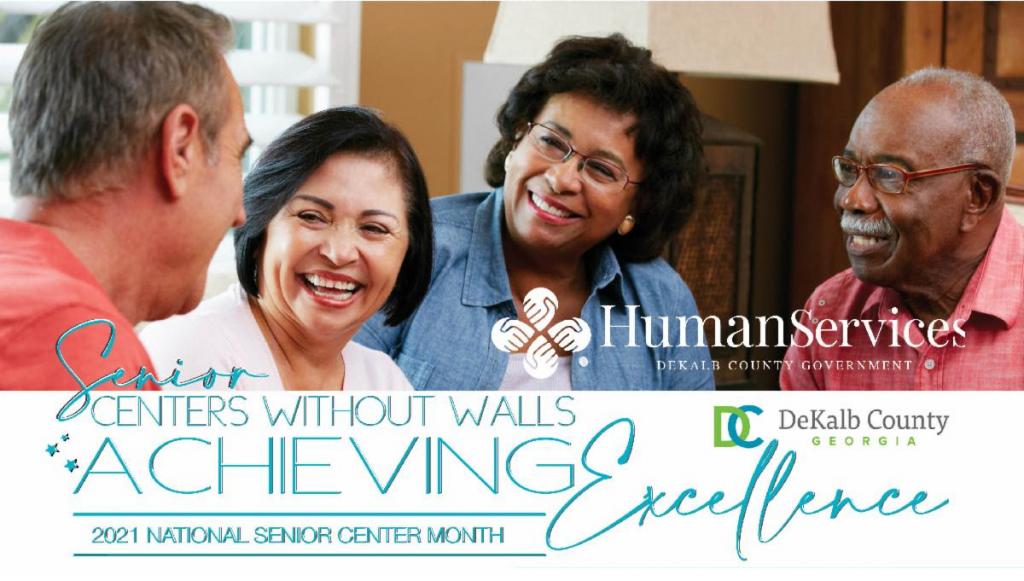 Take a Sneak Peek at the New Senior Centers in DeKalb County
DeKalb County Buildings Closed To The Public
Due to Covid-19, However Services Are Still Available

WELCOME TO THE HUMAN SERVICES DEPARTMENT
DeKalb County's Human Services Department (HS) is responsible for leading a network of county professionals, programs, services and community
partners that support the well-being of all DeKalb county citizens spanning over 750,000 persons. Our Human Services Staff & network provides a
wide array of services that address the essential needs of families, including infants, school-aged children, youth, adults and seniors. We do this through
professional direct services from Human Services staff, administration of grants, direct services subcontractors, and partnership programs.
Human Services is dedicated to supporting the development of families, neighborhoods, and communities for the citizens of DeKalb.
HUMAN SERVICES RESOURCE GUIDES
Do you miss your fitness and lifelong learning classes? Through the virtual learning environment, you can still enjoy your favorite classes and interact with instructors and members!

Choose from Chair Aerobics, Piano, Guitar, Martial Arts, Yoga and so much more. Invite your friends and family to check out the classes with you too!

Visit http://louwalkercenter.com to check out the schedules for all senior virtual program – join in the fun- FREE OF CHARGE!

Contact lwsc@dekalbcountyga.gov if you have any questions.