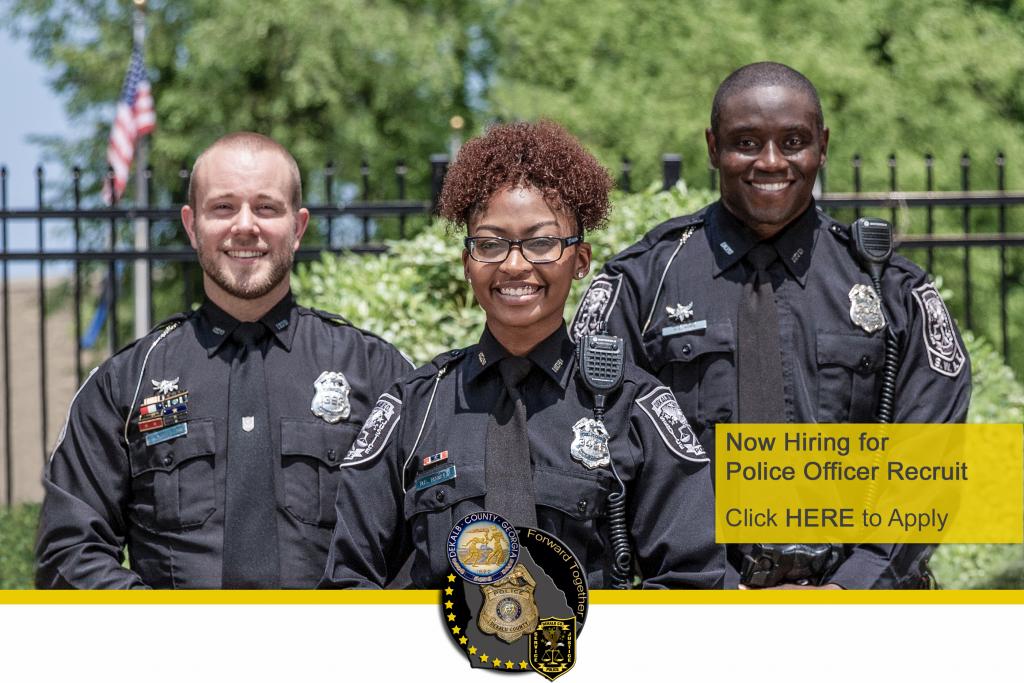 ---
The men and women of the DeKalb County Police Department proudly serve over 700,000 citizens within a 271 square mile radius. It Is the department's mission to enhance the quality of life in DeKalb County by working cooperatively with the public and within the framework of the U.S. Constitution to enforce the laws, preserve the peace, reduce fear and provide for a safe environment.
The DeKalb County Police Department was enacted by the General Assembly on August 17, 1914. The DeKalb County Police Department currently operates out of four area precincts. Within those precincts are approximately 860 sworn police officers and 232 support staff employees.
The DeKalb County Police Department is a CALEA accredited organization. Its members are devoted to ensuring the community is a safe place to live and work.
For more information on the Police Officer position, click on 'Background and Recruiting' in the left-hand column or click on the above picture.