Special Operations Division
Assistant Chief M. P. Yarbrough
Chief of Special Operations Division
Special Operations
Major G.S. Ivanov
Commander of Special Operations

The mission of the Special Operations Division (SOD) is to support Uniform Division patrol operations as well as Criminal Investigations by developing special tactics and deploying specially trained personnel in unusual law enforcement situations and events.
The Special Operations Division is comprised of a number of highly proactive units. Officers working these units are specially trained in the following areas:
Tactical responses to critical incidents
Traffic enforcement planning and control
Large pre-planned demonstrations and events
Helicopter air support
Bomb disposal and investigation
Canine deployment
Accident reconstruction
Direct support to other Divisions in the apprehension of career criminals and violent offenders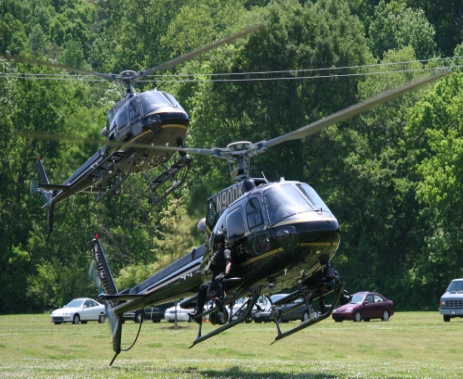 Aerial Support Unit
The Aerial Support Unit is responsible for emergency response calls to support Police Services or Criminal Investigation personnel on the ground when ground surveillance is hindered.
Aerial surveillance also assists with hazardous and emergency transportation of seriously injured persons from accident sites, crime scenes or major disasters.

Click here for more on Aerial Support.

Traffic Specialist Unit
The Traffic Specialist Unit is responsible for follow-up investigation of all traffic related fatalities and all non-traffic fatalities resulting from other transportation accidents, follow-up investigation of all hit and run accidents, compiling, analyzing and reporting of accident statistics, to include annual review of traffic accident data as it compares to selective enforcement activities.

SWAT Team
SWAT is a unit who uses specialized weapons and tactics to serve high-risk arrest warrants, perform hostage rescues and armed interventions. They also negotiate with barricaded suspects and engage heavily armed criminals.

Bomb Squad Unit
The Bomb Squad Unit responds to any bomb or hazardous material related incidents. This unit's primary focus is safety, incident stabilization, evidence collection and property conservation.

S.T.A.R. Team Unit
The S.T.A.R. Team (Strategic Traffic Accident Reduction Team) is specialized enforcement of Driving Under the Influence, Aggressive Driving, Speeding, and Occupant Protection laws. The Unit operates as a dedicated DUI Task Force with the mission to reduce traffic fatalities, reduce the severity of vehicle crash related injuries as well as the number of injuries associated with motor vehicle accidents, reduce the number of alcohol related accidents through enforcement measures and education efforts, and engage in public education programs to promote the proper use of vehicle child safety seats.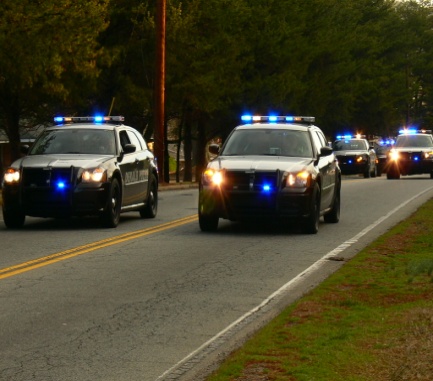 Strategic Traffic Enforcement and Patrol (STEP)
The Strategic Traffic Enforcement and Patrol (STEP) Unit provides dedicated traffic enforcement and focused patrol efforts throughout DeKalb County. The efficient and safe flow of vehicular and pedestrian traffic is of great importance in DeKalb County; therefore, aggressive enforcement of state traffic laws is provided by this unit to promote a safer environment on the roadways. This unit also patrols County parks for the safety of our patrons and the protection of the environment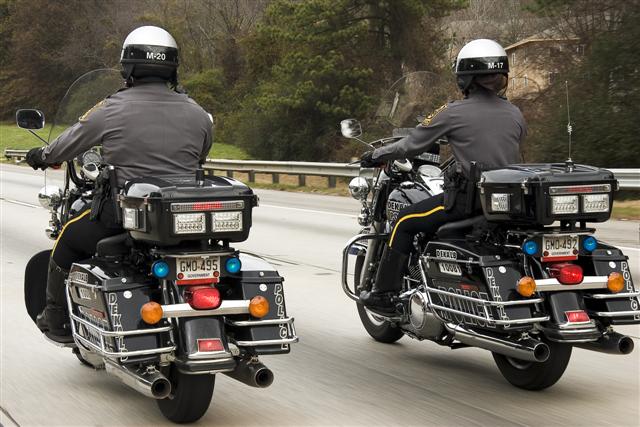 Motor Unit
The mission of the DeKalb Police Motorcycle Unit is to provide traffic enforcement throughout the county. The efficent and safe flow of vehicular and pedestrian traffic is of great importance throughout DeKalb County therefore aggressive enforcement of state traffic laws is provided by this unit to promote a safer environment on DeKalb County's roads.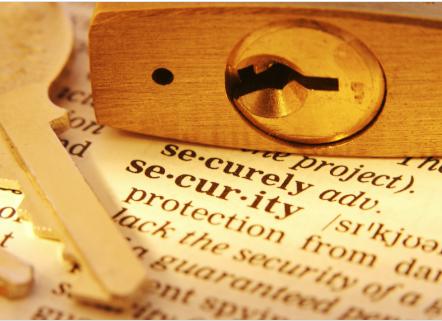 Warrant & Security Unit
The mission of the DeKalb County Warrant and Security Unit is to achieve a reduction in the number of warrants that are outstanding in the Dekalb County Recorders Court by arresting the defendants or insuring defendants post a cash bond or pay the fine. This unit also provides special security for county government related events.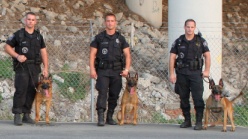 Canine Unit (K-9)
The Canine Unit responds to and supports other units within the DeKalb County Police Department. Support calls include tracking suspected felons, tracking missing persons, controlled substance detection, explosives detection, and article searches for evidence that has been discarded by suspects. The K9 Unit consists of twelve handler/canine teams who maintain certification with the North American Police Working Dog Association. In addition to supporting internal DeKalb Police units, the K9 unit also responds to support requests from other agencies within the Metro Atlanta area.
Support Services
Major J. Eisner
Commander of Support Services
Provides professional and efficient support services to the DeKalb Police Department, citizens, youth and law enforcement partners. In addition, provide opportunities for training and career development for the Department.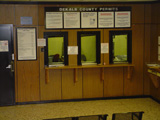 Permits / Taxi Wrecker
Permits/Taxi/Wrecker Unit - inspects for hire vehicles to ensure compliance with all Federal, State and County laws and ordinances pertaining to the safe operations and safety standards. The Permits, Taxi, Wrecker Unit is tasked with the investigations of all police and customer complaints regarding all tow company operators who provide services in DeKalb County, GA. The Unit investigates and documents the qualifications and/or eligibility of all persons or companies seeking permits to operate in DeKalb County, GA.


Central Records Section
Central Records Section- is the repository for police records, criminal records, GCIC/NCIC "Hot Files" and Fire & Rescue records. The Central Records Section consists of three (3) components:
Public Records
Criminal Records
GCIC/NCIC Records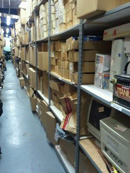 Property and Evidence Section
Property and Evidence Section - receives and stores all property and evidence for the DeKalb County Police Department while maintaining a proper chain of custody of the evidence.
The Property & Evidence Section is responsible for ensuring all property and evidence is properly secured in a controlled area and keeping detailed records of the location of all evidence and its movement. Evidence is stored and made readily available for officers, detectives, and court personnel for prosecution.
The Property & Evidence Section is responsible for the disposal of all evidence stored that is no longer considered evidence.

Personnel Section
Personnel Section - The DeKalb Police Personnel Section administers payroll and human resources functions for the employees of the DeKalb Police Department and DeKalb Public Safety.

Police Athletic League Plus
P.A.L.P is a charitable non-profit organization whose goal is to have a positive impact on the youth of DeKalb County and improve the quality of life for all participants with the primary focus being to fill playgrounds and classrooms. PAL Plus utilizes educational, athletic and recreational activities to create trust and understanding between police and youth.

Training Academy
Training Academy - is responsible for overseeing a 26-week basic recruit academy for all hired officer candidates without police experience, a minimum of a 7-week basic recruit abbreviated academy for certified officers from other states and a minimum of a 3-week abbreviated academy for certified officers from the State of Georgia. In addition, responsible for ensuring that all DeKalb sworn police officers are required to complete at least 20 hours of in-service training during the calendar year. Training oversees the upkeep and daily operation of the outdoor firing range, six classrooms, offices and all other facilities consistent with curriculum being taught.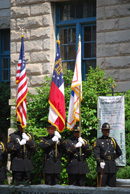 Honor Guard
DeKalb County Police Honor Guard Unit has been established to represent the members of the Police Department at police funerals, parades and other ceremonial occasions. It is our intention to assist all officers and their families during their time of need. The Honor Guard Unit will promote honor, professionalism and integrity through its image and conduct at all times holding the department's core values to the highest degree.