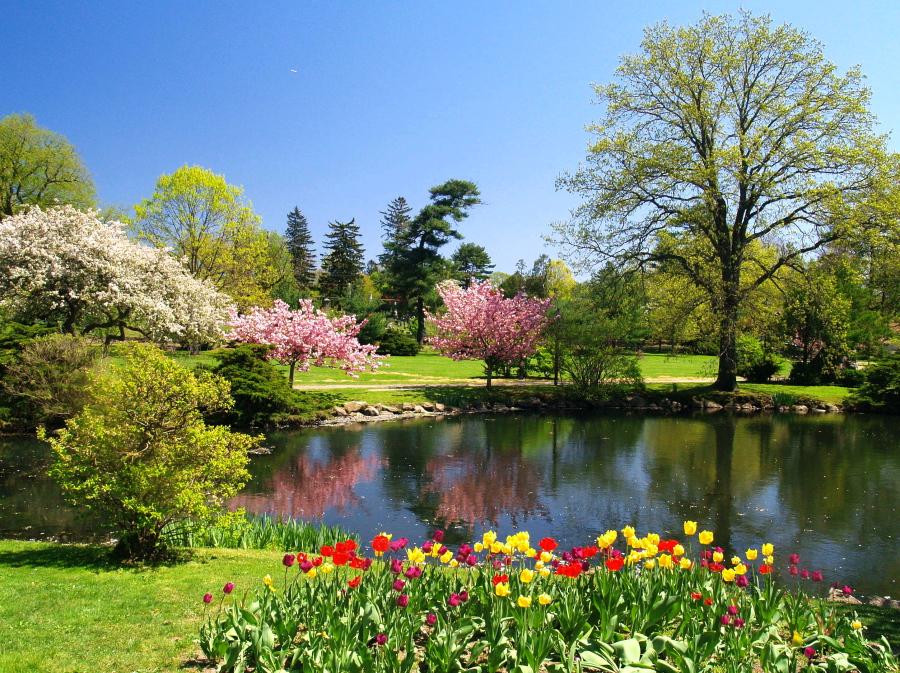 Welcome to DeKalb County Recreation, Parks and Cultural Affairs
We are proud to share the many accomplishments of the Department of Recreation, Parks and Cultural Affairs. The department works together with nationally recognized consultants, community, business and government leaders, as well as citizens of DeKalb County, to create signature parks and recreational facilities that will enhance the image of DeKalb County and its park system.We understand that parks are not only important to the quality of life, but they are also assets that increase DeKalb County's desirability as a place to live, work and play. Our department is divided into four collaborative divisions: Administration, Recreation Services, Park Services and Cultural Affairs. We all work together towards the vision and mission of "Creating and connecting communities through people, parks and program's." Follow the links below for information about our parks, program's, buildings and services.
Mission Statement
The Parks and Recreation Department is dedicated to enhancing the quality of life of the citizens of Dekalb County by connecting communities to exceptional parks, recreational facilities, and cross-generational program's that promote healthy and active lifestyles.
Vision To Create and Connect Communities through People, Parks, and Program's.
Important Message Regarding Closures and Cancellations
As the fight against the COVID 19 continues county parks and trails will remain open for outdoor use. Stretch your legs and enjoy some fresh air all around DeKalb. (View a map of all of them here). If you visit a park, or any other public location, follow CDC guidance on how to protect yourself and including those for social distancing. Additional operational updates will be available as issued and can be found at www.dekalbcountyga.gov/coronavirus. The following facilities,rentals, parks, events and activities will be suspended until further notice.
Recreation Centers
Naturalists program's at Davidson-Arabia Mountain Nature Center and Mason Mill Park
Porter Sanford III Performing Arts and Community Center
Sugar Creek Golf and Tennis Center
Playgrounds
Rentals
After School program's
Athletic program's
Senior program's
Special events
Fitness stations
*Please click on the link below to view camp schedule!*
https://www.dekalbcountyga.gov/parks/camp-superstars-virtual-edition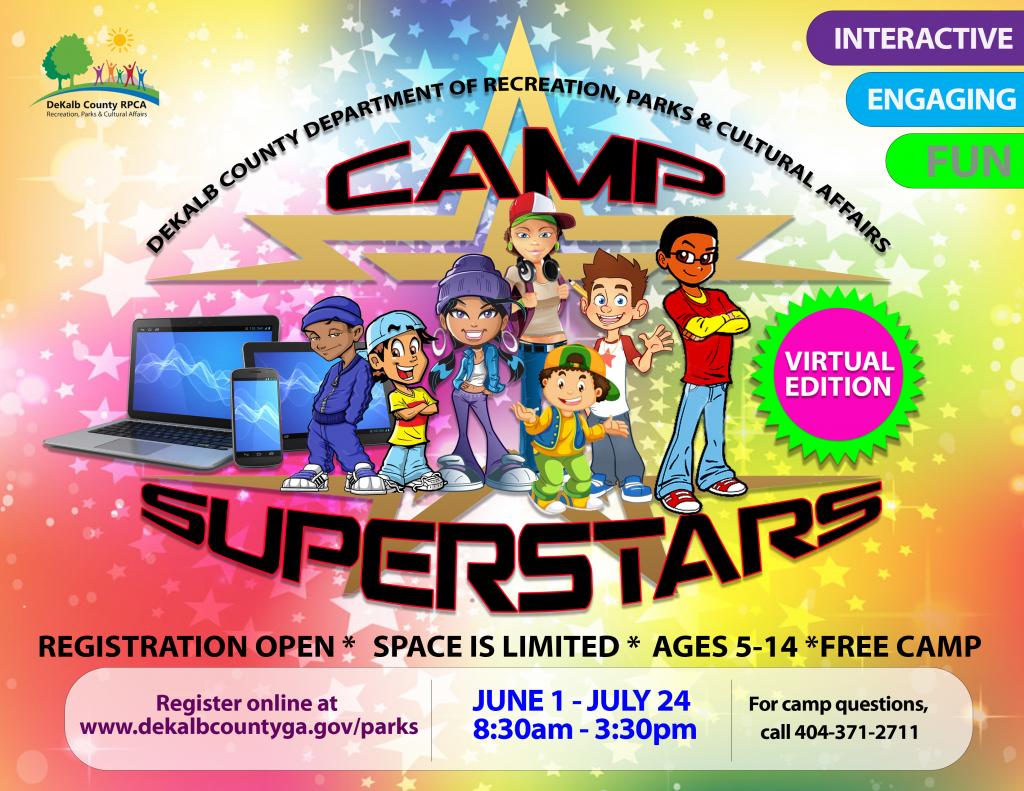 Camp Superstars is the perfect way for youth to engage in some new and exciting experiences all online from the comfort of home. Children and parents can easily access interactive and self-directed activities that will include field trips, arts and crafts, sports, wellness, cooking demonstrations, STEAM projects and much more. Each fun-filled camp week will have a special theme and will be sure to help create a memorable summer for your kids. Parks staff has created the highest quality remote instruction on the planet for participants to easily unlock their brilliance and creativity.
Click on the banner below to register for all programs!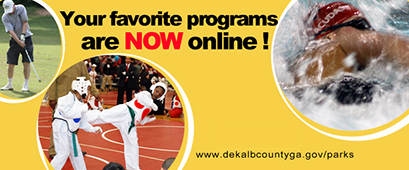 If you love art, we want to hear from you! We are hosting a virtual art contest for DeKalb residents to highlight the diversity of our community through multimedia art forms. The contest is open to amateur and professional artists. Submissions will be accepted now until July 18 and the Gallery will be opened July 20th.The age groups for the contest will include 5-9 years, 10-13 years, 14-18 years, 19-29 years, 30-49 years and 50 years and older.