Welcome to DeKalb County Recreation, Parks and Cultural Affairs
As a nationally accredited agency, there is something for everyone! We are proud to share the many accomplishments of the Department of Recreation, Parks and Cultural Affairs. This site features our outstanding park system, which includes: 112 parks consisting of approximately 6,770 acres of parkland and open space, 82 playgrounds, 2 golf courses, 77 tennis courts, 54 pavilions, 92 ball fields, 11 recreational facilities, and more.The department works together with nationally recognized consultants, community, business and government leaders, as well as citizens of DeKalb County, to create signature parks and recreational facilities that will enhance the image of DeKalb County and its park system.We understand that parks are not only important to the quality of life, but they are also assets that increase DeKalb County's desirability as a place to live, work and play. Our department is divided into four collaborative divisions: Administration, Recreation Services, Park Services and Cultural Affairs. We all work together towards the vision and mission of "Creating and connecting communities through people, parks and programs." Follow the links below for information about our parks, programs, buildings and services.
Splash into summer by visiting one of our pools, recreation centers or parks!!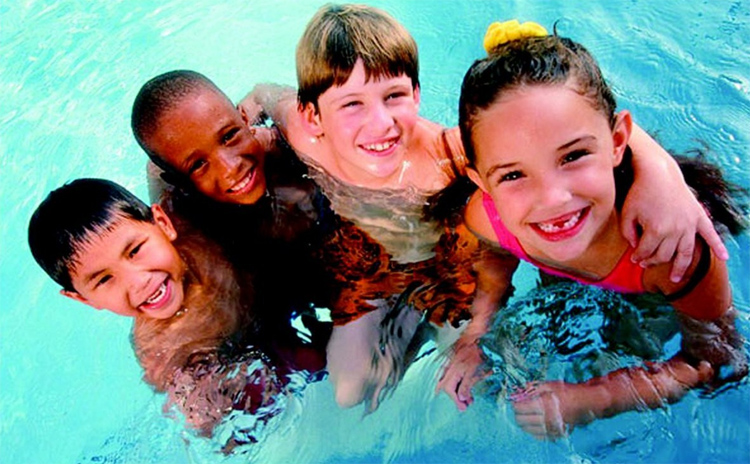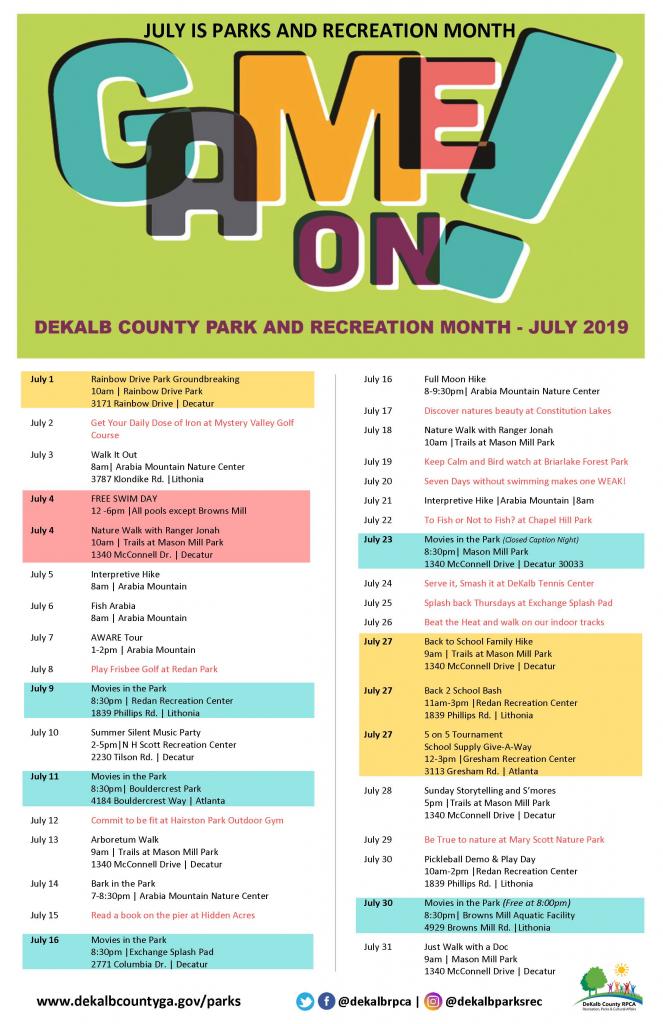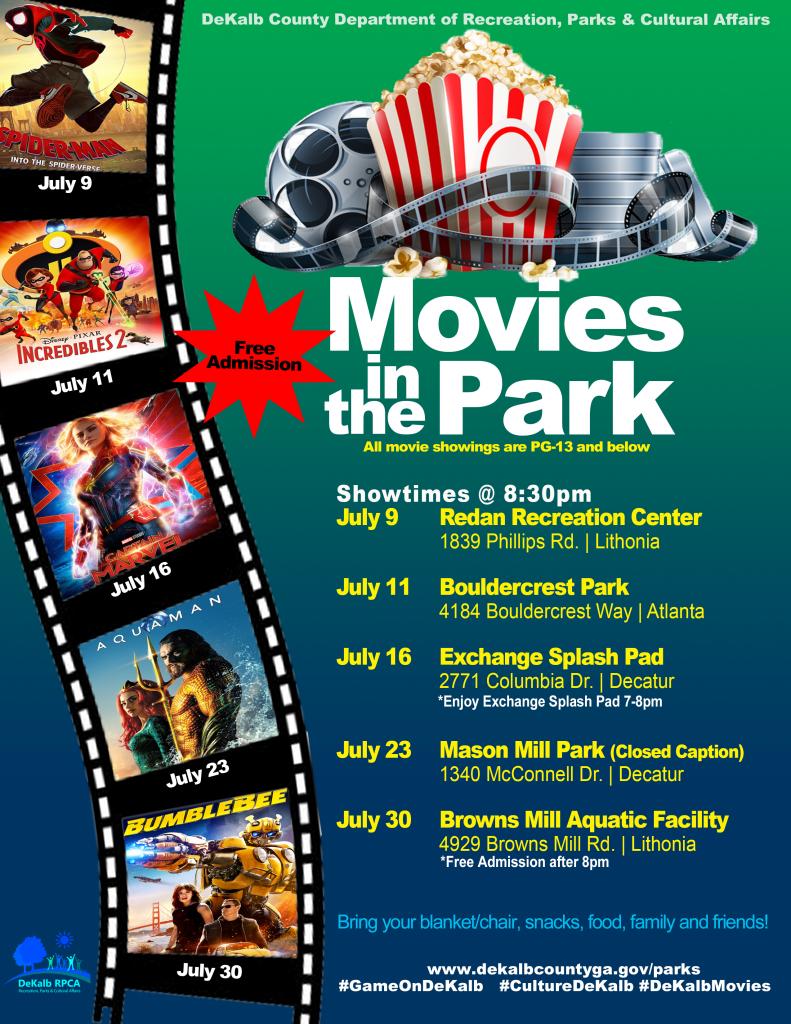 Click on the banner below to register for all programs!