Welcome to DeKalb County Recreation, Parks and Cultural Affairs! 
We are proud to share the many accomplishments of the Department of Recreation, Parks and Cultural Affairs. The department works together with nationally recognized consultants, community, business and government leaders, as well as citizens of DeKalb County, to create signature parks and recreational facilities that will enhance the image of DeKalb County and its park system.We understand that parks are not only important to the quality of life, but they are also assets that increase DeKalb County's desirability as a place to live, work and play. Our department is divided into four collaborative divisions:  Administration, Recreation Services, Park Services and Cultural Affairs.  We all work together towards the vision and mission of "Creating and connecting communities through people, parks and program's.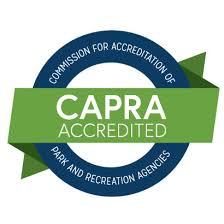 DeKalb Recreation, Parks and Cultural Affairs joined the ranks of elite park and recreation agencies across the country by earning accreditation through the Commission for Accreditation of Park and Recreation Agencies (CAPRA) and the National Recreation and Park Association (NRPA). This distinguished accomplishment was awarded during the "2020 NRPA Annual Conference: A Virtual Experience."
Mission Statement
The Parks and Recreation Department is dedicated to enhancing the quality of life of the citizens of Dekalb County by connecting communities to exceptional parks, recreational facilities, and cross-generational program's that promote healthy and active lifestyles.
Vision To Create and Connect Communities through People, Parks, and Program's.
DeKalb Park News Corner!
Come join us!
Our Summer Camp Program Registration is Now Open!
We encourage you to register your child in our summer program to explore the outdoors, meet new friends,discover new interest and create memories that will last a lifetime!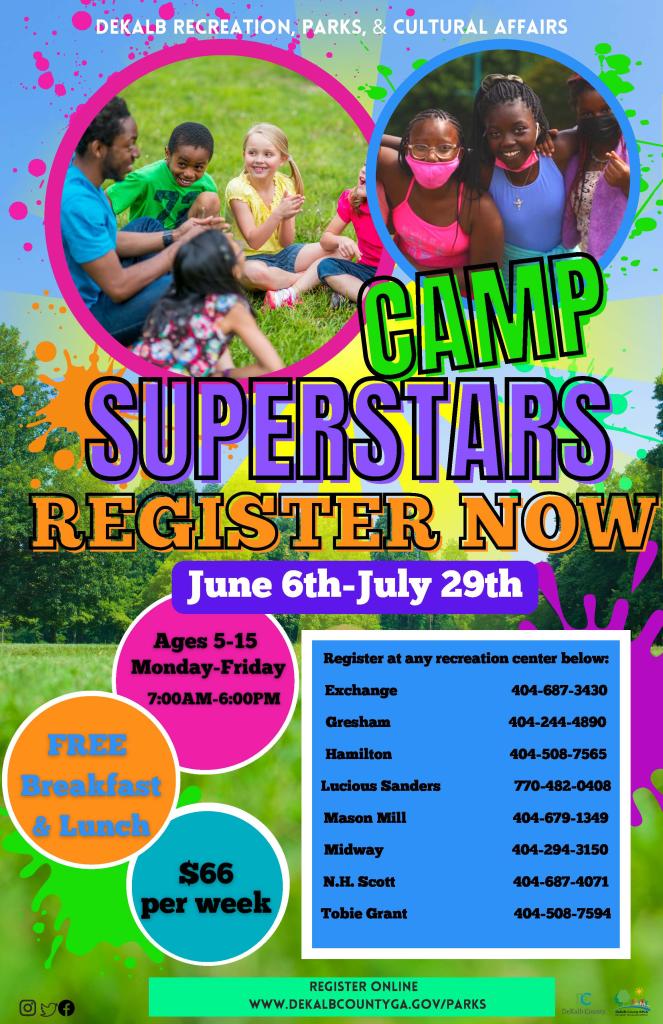 Click on the banner below to register for all program's!
Parks Citizen Advisory Meeting Notice
The DeKalb County Department of Recreation, Parks and Cultural Affairs will hold a virtual Parks Citizen Advisory Board Committee meeting on Tuesday, May 17 2022, at 6 p.m.The meeting to discuss current park improvements and recreation projects will be conducted via Zoom at https://dekalbcountyga.zoom.us/j/85963051530 .To join the meeting by phone, dial 888-270-9936, and use conference code 720766.
Public Meeting Notice
If you missed the virtual public meeting presentations, please click the below links.  
10- Year Comprehensive Parks and Recreation Maste Plan
Hairston Park Virtual Master Plan First Public Meeting 
Intrenchment Creek Park Master Plan Community Meeting Presentation- 3.31.21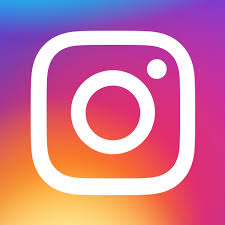 Follow on Instagram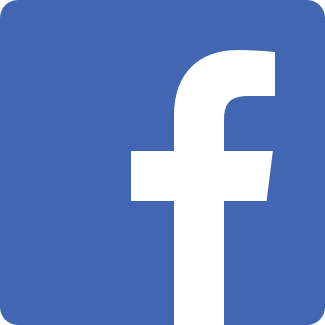 Follow on Facebook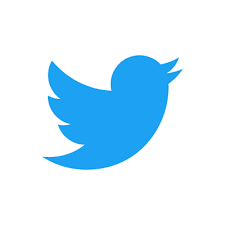 Follow on Twitter