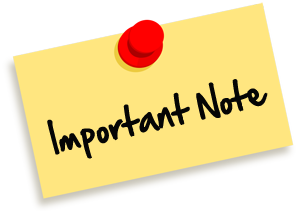 News
1. A virtual Parks Citizen Advisory Board Committee meeting will take place on Tuesday, Sept. 22, at 6 p.m.The meeting to discuss current park improvements and recreation projects will be conducted via Zoom at https://dekalbcountyga.zoom.us/j/94798588338. To join the meeting by phone, dial 888-270-9936, and use conference code 720766. For more information, contact Carol Underwood, administrative coordinator, at 404-371-2927 or cjunderw@dekalbcountyga.gov.
2. We will hold a virtual ribbon-cutting ceremony for the newly created pavilion at Frazier Rowe Park, 2886 Lavista Rd, Decatur, GA 30033, on Saturday, Sept. 26, at 10 a.m. The public is invited to join park staff and county officials by visiting DCTVChannel23.tv to view a live stream of the ceremony.
3. A third virtual public meeting on Thursday, Oct. 8, at 6 p.m., to discuss the master plan for a property at 1227 Rowland Road, Stone Mountain, GA 30083.The meeting will discuss future improvements and plans for the property recreation via Webex. For information to access the virtual meeting, visit www.dekalbcountyga.gov/rowlandplan.
4. The Department of Recreation, Parks and Cultural Affairs and Park Pride will hold a series of virtual public meetings to discuss the masterplan of Cedar Park, located at 3165 Cedar St., Scottdale, GA 30079. The first meeting will be held on Tuesday, Oct. 15, at 6:30 p.m.The community is invited to learn and provide valuable input regarding future improvements of Cedar Park. Participants can watch the live streams and register in advance to participate via Zoom, by visiting www.friendsofcedarpark.wixsite.com/welcome/participate.
Meeting topics include:
Big Ideas—Sept. 15, 6:30 p.m.
Draft Plans—Oct. 13, 6:30 p.m.
Final Plan—Nov. 19, 6:30 p.m.
Visioning Schedule
August-Sept. 15 Distribute opinion survey/collect information
Sept. 15 First virtual online meeting
Sept. 15-Oct. 13 Collect surveys & draft concept plans
Oct. 13 Second virtual online meeting
Oct. 13-Nov. 19 Draft final concept plan
Nov. 19 Third virtual online meeting
January 2021 Final vision plan completed
For more information, contact LaShanda Davis, public relations specialist , at (404) 710-6331 or lsdavis@dekalbcountyga.gov.
Monthly Dose of Tips to Stay Healthy !!!
What are the benefits of healthy eating?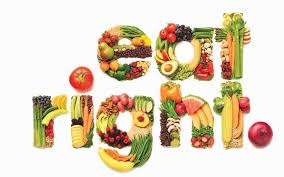 Converting to a healthy diet can be difficult. Nevertheless, dedicating yourself to healthy eating is not only essential to improved health and promote weight loss, but also prevent you from spending money on future health costs.
It's important to avoid consuming foods which are high in added sugar, sodium and saturated fat, such as fast food, processed snacks and soda. However, it may be a challenge to completely cut these foods from your diet entirely.
The following are seven benefits of a healthy diet in order to help you obtain and sustain motivation:
Increases longevity – When you practice healthy eating habits, in combination with exercise, you can improve your lifespan.
Boosts productivity – When we consume a great amount of unhealthy food, we often feel lethargic and tired. However, when you eat a balanced diet consisting of vegetables, fruits, whole grains, lean meats and low-fat dairy products, your body is providing with the essential nutrients to increase or maintain your level of energy.
Fights diseases – A healthy diet can help prevent or manage a wide array of health conditions including diabetes, arthritis, high blood pressure, heart disease, stroke, depression and certain types of cancer.
Saves money on life insurance – Depending on your health, you may have to pay double the life insurance cost in premiums or be denied for coverage entirely if you're considered obese. By adopting a healthier lifestyle, you could drastically lower your costs when you apply.
Controls weight – By eating a balanced, calorie-managed diet, you will be able to maintain a healthy weight.
Enhances mood – Maintaining a stable blood sugar level through adequate nutrition will help you feel better, since what you eat has an impact on the part of your brain that regulates mood. A healthy diet can also reduce stress as well.
Reduces wrinkles – Vegetables and fruits are foods with high water content, helping moisturize the skin and maintain hydration. They also contain antioxidants to protect your body against damage to the cells, resulting in younger-looking skin.