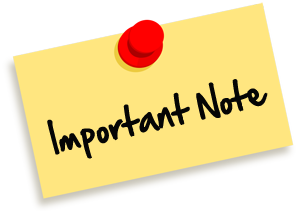 Announcments
1. The Porter Sanford III Performing Arts & Community Center is conducting a survey to help increase diversity and inclusion at the Porter Sanford III Performing Arts & Community Center now through July 15.Park staff is seeking the community's input on implementing new programs, activities and events at the Porter Sanford III Performing Arts & Community Center. Residents are encouraged to participate and provide their honest and candid feedback.Residents can access the survey by visiting http://polisciemory.qualtrics.com/jfe/form/SV_etzKFLMO43Sld1r. Also, the center is hosting a virtual art contest for DeKalb residents to highlight the diversity of our community through multimedia art forms. The contest is open to amateur and professional artists. Submissions will be accepted now until July 18. For more information please email dtmanuel@dekalbcountyga.gov.
2.DeKalb County Recreation, Parks and Cultural Affairs will be participating in the summer food program at various location around the county. Breakfast will be served from 7:30 a.m. to 9:00 a.m. and lunch will be served from 11:30 a.m. to 1:00p.m.
Click below to see a list of all summer meal locations.
3. We will hold a free virtual summer camp due to the Coronavirus pandemic. Protecting the health and safety of children and families is our top priority. The "Camp Superstars Virtual Edition" summer camp registration is now open for youth ages 5-15 and will run June 1 to July 24 from 9 a.m. to 4 p.m., Monday through Friday.
Camp Superstars is the perfect way for youth to engage in some new and exciting experiences all online from the comfort of home. Children and parents can easily access interactive and self-directed activities that will include field trips, arts and crafts, sports, wellness, cooking demonstrations, STEM projects and much more. Each fun-filled camp week will have a special theme and will be sure to help create a memorable summer for your kids. Parks staff has created the highest quality remote instruction on the planet for participants to easily unlock their brilliance and creativity.
To access online registration, click on the banner below to register!
Current Projects
1. Rowland Road park master plan.
A virtual public meeting was held on Wednesday, June 3, at 6 p.m., to discuss the Rowland Road park master plan. The community was invited to provide input on future developments and improvements of the new park at 1227 Rowland Road, Stone Mountain, GA 30083. Below you will find the recording of the meeting and survey results. A second meeting will be held and the date is TBA.
Monthly Dose of Tips to Stay Healthy !!!
What are the benefits of healthy eating?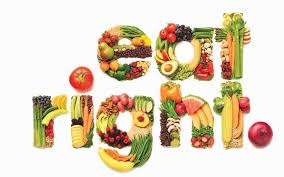 Converting to a healthy diet can be difficult. Nevertheless, dedicating yourself to healthy eating is not only essential to improved health and promote weight loss, but also prevent you from spending money on future health costs.
It's important to avoid consuming foods which are high in added sugar, sodium and saturated fat, such as fast food, processed snacks and soda. However, it may be a challenge to completely cut these foods from your diet entirely.
The following are seven benefits of a healthy diet in order to help you obtain and sustain motivation:
Increases longevity – When you practice healthy eating habits, in combination with exercise, you can improve your lifespan.
Boosts productivity – When we consume a great amount of unhealthy food, we often feel lethargic and tired. However, when you eat a balanced diet consisting of vegetables, fruits, whole grains, lean meats and low-fat dairy products, your body is providing with the essential nutrients to increase or maintain your level of energy.
Fights diseases – A healthy diet can help prevent or manage a wide array of health conditions including diabetes, arthritis, high blood pressure, heart disease, stroke, depression and certain types of cancer.
Saves money on life insurance – Depending on your health, you may have to pay double the life insurance cost in premiums or be denied for coverage entirely if you're considered obese. By adopting a healthier lifestyle, you could drastically lower your costs when you apply.
Controls weight – By eating a balanced, calorie-managed diet, you will be able to maintain a healthy weight.
Enhances mood – Maintaining a stable blood sugar level through adequate nutrition will help you feel better, since what you eat has an impact on the part of your brain that regulates mood. A healthy diet can also reduce stress as well.
Reduces wrinkles – Vegetables and fruits are foods with high water content, helping moisturize the skin and maintain hydration. They also contain antioxidants to protect your body against damage to the cells, resulting in younger-looking skin.