Welcome to the Little Creek Horse Farm and Park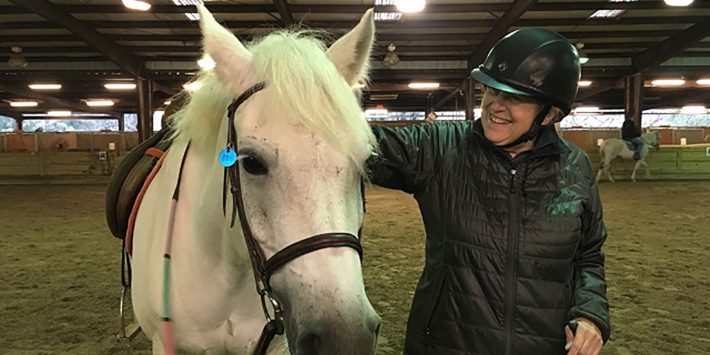 Little Creek Horse Farm and Park
Master Planning
In 2019, DeKalb County engaged Wood Environment & Infrastructure Solutions, Inc., to develop a Master Plan for the Little Creek Horse Farm and Park, which is located at 2057 Lawrenceville Highway, Decatur, Georgia.
Little Creek Horse Farm and Park
The Little Creek Horse Farm and Park is a 40-acre site that serves two functions. First, it is dedicated to equestrian services which include a barn with 46 horse stalls and an indoor riding arena, 13 acres of pastureland for horse grazing and riding and an outdoor (lighted) riding arena. Second, located on the outside of the fenced pastureland is a wooded area that currently has a small picnic area as well as walking trails currently used by local residents in the neighborhood.
Traversing across the entire property from east to west is the South Fork Peachtree Creek. The majority of the property, with the exception of the immediate area around the horse barn and parking lot, is located in a floodplain where medium to heavy rains can partially flood the pastures and wooded areas of the park.
Master Plan Objective
The objective of the Master Planning Process was to build a consensus between DeKalb County, the Little Creek Farm Conservancy/Friends of Little Creek Horse Farm, the on-site stakeholders, the surrounding neighborhoods and the residents from DeKalb County and for the purpose of identifying future improvements and upgrades to better serve the community. Funds have not been allocated for future improvements at this time and will need to be identified and obtained through County budget allocations, local grants and fundraising efforts of the Little Creek Farm Conservancy. Additionally, the Master Plan will identify a variety of ways that the equestrian world of LCHF and the DeKalb County at large, can interface through safe and secure methods for the purpose of promoting and educating the County about horses. These efforts can include increased public programs, classes, workshop or special events that could take place at LCHF throughout the year.
Later this year, the document will be presented to the DeKalb County Board of Commissioners for their review and approval.
Should you have any questions or comments you can contact Mr. David Flaherty at 404-371-3695 (office) or via email at dlflaherty@dekalbcountyga.gov.