Recreation, Parks and Cultural Affair's Promotes Literacy by Creating Book Boxes in Parks
We will continue to increase literacy and foster a love of reading, while encouraging and creating a sense of community through pop-up book boxes in several DeKalb County parks. The PNC Financial Services Group, Inc. and various DeKalb's Friends of the Park groups have committed to sponsoring the installation and maintenance of the book boxes. The primary goal of this initiative is to increase literacy by providing the exchange of free books. We encourage patrons to take part in this free program which will allow readers of all ages to borrow, take or drop-off a book for future usage.
When first selecting books, think about the people who will be using the library. If you expect many children to visit, you can fill it with your favorite children's books. Perhaps your community consists of an older generation, you may include some books in large-print. Make sure to include your favorite classics and modern novels and see what books appear in the swaps! Should you have question about having a book box in your park please email dekalbparks@dekalbcountyga.gov .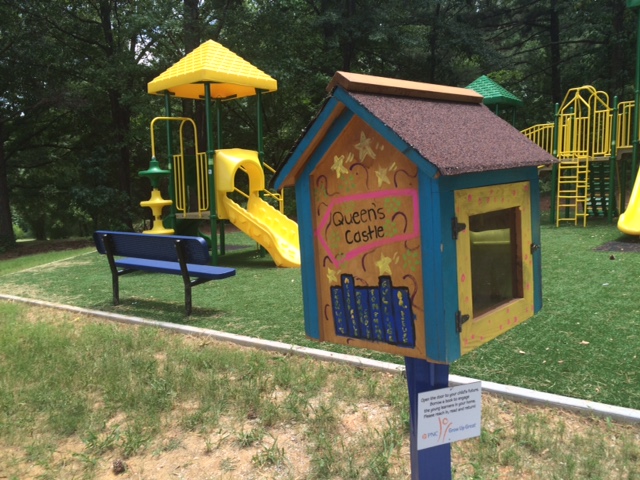 Stop by one of the locations below and explore our free little libraries!
Arabia Mountain

Bouldercrest

Briarlake Forest

Chapel Hill

Dearborn

DeKalb Memorial

Exchange

Flat Shoals

Fork Creek Mountain

Frazier-Rowe

Hairston

Little Creek Horse Farm

Mary Scott Nature Preserve

Mason Mill

Medlock

N.H. Scott

Pendergrast

Redan Crossing (Garcia Property)

Shoal Creek I

Springbrook

Zonolite