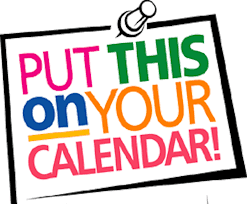 DAVIDSON-ARABIA MOUNTAIN NATURE PRESERVE AUGUST PROGRAMS
Interpretive and Recreational Hikes with Arabia Rangers — Every Friday and Sunday at 8:00 am "sharp"
Come learn about Arabia's natural and cultural resources as we take in the views and provide you with a better understanding of local history, industry, and the ecology of the Preserve. Hikes are moderate for 1-2 hours. Please dress for the weather and bring a refillable water bottle and snacks.
Exercise Walk It Out — Every Wednesday and 8:00 am – 9:30 am
Enjoy a fun and lively walk with Ranger Doffice. Walking is great exercise, and better with friends. Bring your refillable bottle, healthy snack and let's walk it out.
Fishing – Saturday, August 3rd and 7 pm – 9 pm
Join Ranger Meredith to earn your own Junior Ranger Angler book, grab any gear or snacks you might need, then hike to Arabia Lake. Please bring your own fishing gear, because our supplies are limited and will be rented out on a first come first serve basis. Ages 7 and up are welcome, but all minors must be accompanied by an adult.
Arabia by Bike – Sunday, August 4th and 8:00 am – 9:30 am
Join Ranger Rick on the last day of summer for a 6 mile beginners recreational bike ride to learn more about Arabia's quarry and agriculture history. Please pack a healthy snack and plenty of water. Ages 8 and up.
Amazing Honeybees! - Saturday, August 17th and 10 am – 1 pm
Join local bee keeper and volunteer Chris Harvey and the Arabia Rangers for a fun demonstration about bee keeping, pollination, and wildlife friendly plants. She will explain basic bee hive dynamics in honor of National Bee Day.
Water Quality Testing Demonstration – August 17th and 2 pm – 4 pm
August is National Water Quality month, so join Michael O'Shield, who is part of the DeKalb County's Department of Watershed Management, for a water quality testing demonstration at Arabia Mountain Nature Preserve. Please bring a refillable water bottle and wear the appropriate clothing.
Full Moon Hike – Friday, August 16th and 8 pm – 9:30 pm
Join Ranger Robby for a recreational hike for the whole family to the summit of Arabia Mountain during the twilight hours. Here you will see the Full Moon Rise as the Sun Sets, and learn about why August's Full Moon is referred to as the Sturgeon Moon! Please dress for the weather, bring a refillable water bottle and a flashlight.
Summer Story Time – Saturday August 24th and 1 pm – 2 pm
Join our volunteer Ms. Ellen as she selects a few stories to read to the children. This activity is a drop in session and is intended for our 3 – 5 year old audience and their families.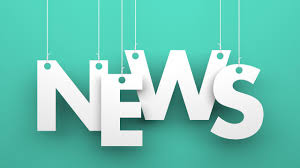 6-4-19 PRESS RELEASE Lyon House Stabilization.pdf
Meet Ranger Robby and Evonne!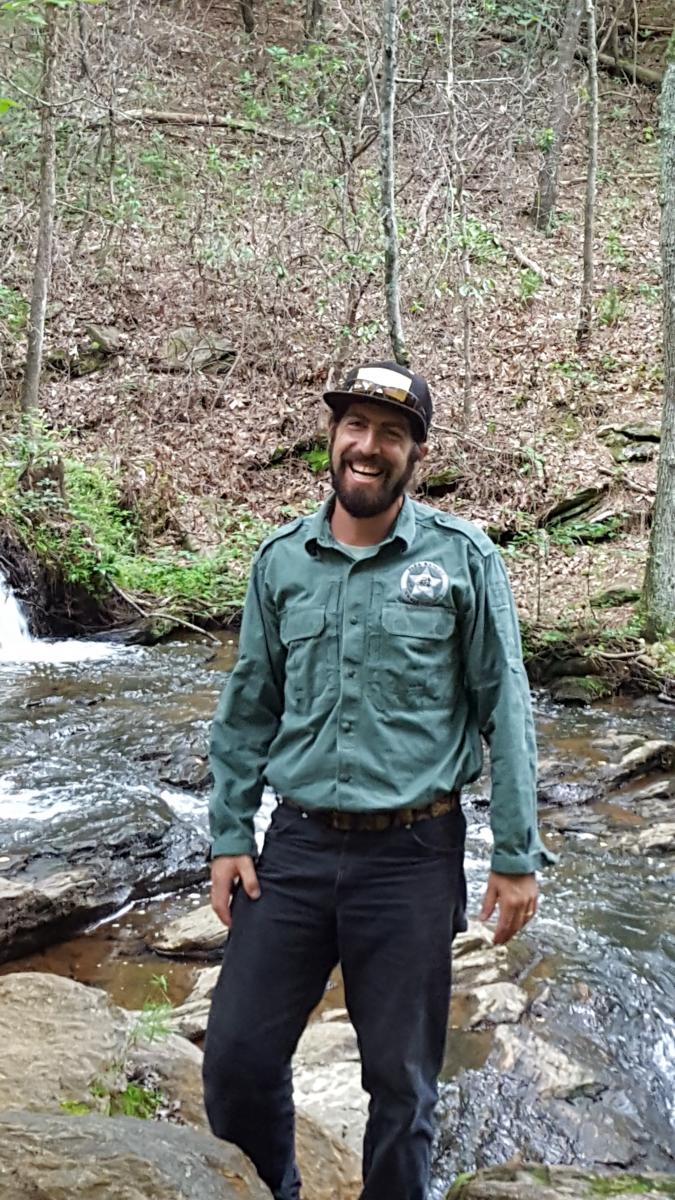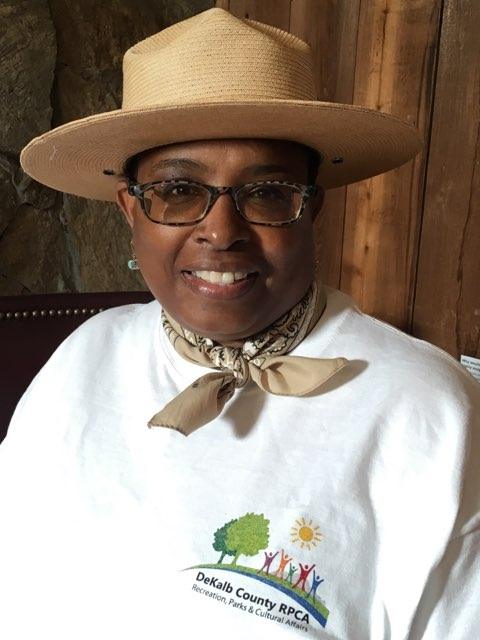 Join "Ranger Robby and Evonne" for a hike and learn about natural and cultural resources at the Davidson-Arabia Nature Preserve. We'll take in the views and leave you with a better understanding of local history, industry and nature in old Klondike. Please stop by the visitor center for upcoming special programs, children activities, guided tours and wildlife viewing.
This 2200 acre nature preserve is adorned with features like Arabia Mountain, Arabia Lake, South River, wetlands, rock outcrops, temperature forests, and fields that can be enjoyed year-round. Arabia's unique ecology provides habitat for some equally unique wildlife species! The preserve is also home to many unique plants, including federally protected species. We encourage you to enjoy the nature preserve; take your memories with you, but please leave all things natural behind for others to enjoy.
The PATH is Arabia's most popular source of recreation. It is very popular with cyclist, hikers and casual walkers. An easy one mile hike will lead you to Arabia Lake which is open to the public for fishing. Arabia's natural, cultural, historical and recreational resources offer amazing opportunities for environmental education. Nature studies in botany, biology, ecology, geology and conservation are provided by a dedicated staff. If you are interested in scheduling a program for students, please call (770) 484-3060 for more information!
If you are interested in having an event at Arabia Mountain Nature Preserve please contact (404)371-3643.