The Porter Sanford III Performing Arts & Community Center is a state-of-the-art, 500 seat theater in the historic Candler Road district, bringing a diverse range of programming possibilities to Southern DeKalb County.
Our goal is to ensure that your organization has a positive and productive experience with this outstanding municipal facility. DeKalb has invested more than 17 million dollars to construct the most advanced performing arts theater in the history of our county. The center is equipped with digital audio and lighting equipment throughout the entire facility and can accommodate a variety of performances including musicals, plays, ballets, weddings, and concerts.
The center has a wide variety of rooms available for your event. Come visit our 500 seat main theater, the 100 seat "black box" secondary theater, or the outstanding "open-view" terrace of the 200 seat-style reception lobby configuration.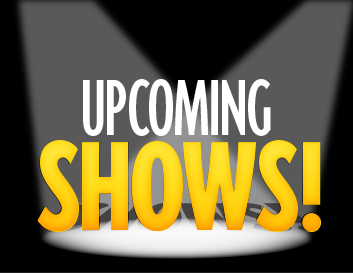 For more information log on to eventbrite.com
Oct. 13
Black Men: Naked Truth
Event time: 2 p.m. and 6 p.m.
For more information log on to blackmennakedtruth.com
Oct. 27 and Nov. 24
Blake Visions Sunday Gospel Brunch
Event time:12 p.m.
Nov. 8 - 10
Palmer Williams Jr.'s For the Love of... Money Power Sex God
Showtime: 7 p.m.
For more information log on to Fortheloveofstageplay.com
Dec. 3 - 8
A Soulful Chrsitmas
Showtimes: TBA
For more information log on to ASoulfulChristmas.com
Dec. 12
3rd Annual Seniors Ball
Showtimes : 6 p.m.
Price: $35 to $45
For more information log on to www.blackvision.com or (404)453-0872
Classes Offered