For the health and safety of our staff and visitors, DeKalb Recreation Parks and Cultural Affairs is limiting access to many county facilities due to the current COVID-19 health concern. All recreation center's, the nature center, athletic fields as well as playgrounds and other mass gathering spots are closed until further notice. At this time we are cancelling upcoming program's, events, and parties. Although we are closed we still want to provide you with family fun activities, fitness tips and more. Find cool and interactive resources for all ages to become positively engaged below! Please be sure to follow us on social media and check out our March activities!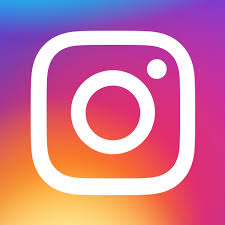 Follow on Instagram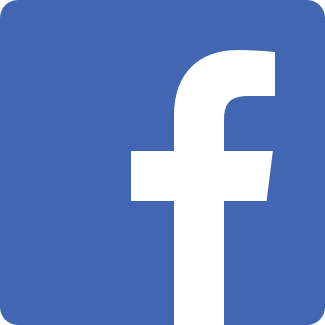 Follow on Facebook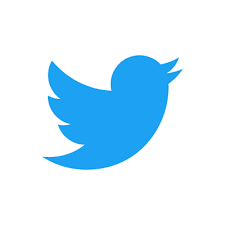 Follow on Twitter
March Activities
March 1
Activity- Let's Get Physical – Move Monday
Description: Complete the following exercises for a quick burn: 25 pushups (4 sets) , 25 sit ups (4 sets), Jump rope (3 sets x 1 minute each set, 25 jumping jacks.
March 2
Activity- Dr. Seuss favorite stories for "Read Across America Day"
Link: https://www.seussville.com/
March 3
Activity: Bartholomew and the Oobleck STEM Activity with LEGO
Supplies: Cornstarch, Water, Green Food Coloring, Bowl, Spoon, Legos(plates, blocks and minifigs, and mesh
Link: https://www.steampoweredfamily.com/activities/bartholomew-and-the-oobleck/
March 4
Activity: Cat in the Hat Craft Activity
Link: http://amyrosedesigns.blogspot.com/2010/03/cat-in-hat-hat.html
March 6
Activity: Oreo Tasting
Description: Celebrate National Oreo Cookie Day (March 6, 2021). Invite your friends over to eat Oreos! Track down as many varieties of these tasty cookies that you can and have a tasting of Oreo flavors. Cool Mint? Golden? Birthday Cake? Original? Do minis taste different than regular? Ask the hard questions and enjoy!
March 8
Activity- Let's Get Physical – Move Monday
Description: Enjoy a game of blowing at home.
Link: https://www.shapeamerica.org/uploads/pdfs/2017/downloads/activities/Pre-K-Lets-Go-Bowling.pdf
March 9
Activity: Create a sidewalk chalk mural.
Description: Grab some sidewalk chalk and create your own masterpiece. Get creative and remember beauty is in the eye of the beholder.
March 10
Activity: Family Movie - A Turtle's Tale: Sammy's Adventures
Link: https://www.youtube.com/watch?v=Sm3Z3C_ZprI
March 12
Activity: Make Peanut Butter and Jelly Fudge at Home
Link: https://www.thespruceeats.com/peanut-butter-and-jelly-fudge-520874
March 15, 2021 – Let's Get Physical – Move Monday
Activity: 30-Minute Family Fun Workout
Link: https://youtu.be/bHpLl8H69V8
March 17
Activity- Fruit Loop Rainbow Craft
Supplies: Fruit Loop Cereal, Printable Rainbow and Glue
Link: http://www.housingaforest.com/fruit-loop-rainbow-craft/
March 18
Activity- Celebrating Women Leaders
Description: Free printable coloring sheets of women leaders
Link: https://www.huffpost.com/entry/feminist-printable-coloring sheets_n_58f12369e4b0bb9638e3cc8e?guccounter=
March 19
Activity- Growing Beans on Cotton Balls
Link: https://theimaginationtree.com/growing-beans-on-cotton-balls/
March 22
Activity- Let's Get Physical – Move Monday
Description: Go on a mindful walk as a family and turn your five senses to the world around you.
March 23
Activity: Paper Pinwheel Craft
Supplies: Printout, Cardstock paper, push pin, dowel, paint, paintbrush ,scissors, smock, glue stick
Link: http://make-it-your-own.com/dreaming-of-spring-child-artwork-pinwheel-present-toppers/
March 24
Activity: Growing Seeds In Eggshells
Link: https://littlebinsforlittlehands.com/egg-shell-seed-growing-science-experiment/
March 25
Activity: How to Skip Rock and Stones
Description: Get outside and enjoy the simple things. Find a river, pond or any large body of water and enjoy this retro pastime of skipping rocks. See if you can break the world record.
Link: https://rhythmsofplay.com/how-to-skip-rocks-the-art-and-science-of-skipping-stones/
March 29
Activity: Visit your neighboring DeKalb County Park and take a walk
Link:https://dekalbgis.maps.arcgis.com/apps/MapTools/index.html?appid=70bf467bd6d14707b503d8b5265ec0d3
March 30
Activity: Basketball Rice Krispy Treats
Description: Its March Madness, Lets make some sweet basketball treats.
Link: http://www.cometogetherkids.com/2012/03/basketball-krispie-treats.html
March 31
Activity: Kids Sudoku Puzzles
Description: Try a sudoku puzzle for a quick 15-minute Brain Pop activity.
Link: https://www.puzzles-to-print.com/printable-sudokus/sudokus-for-kids.shtml