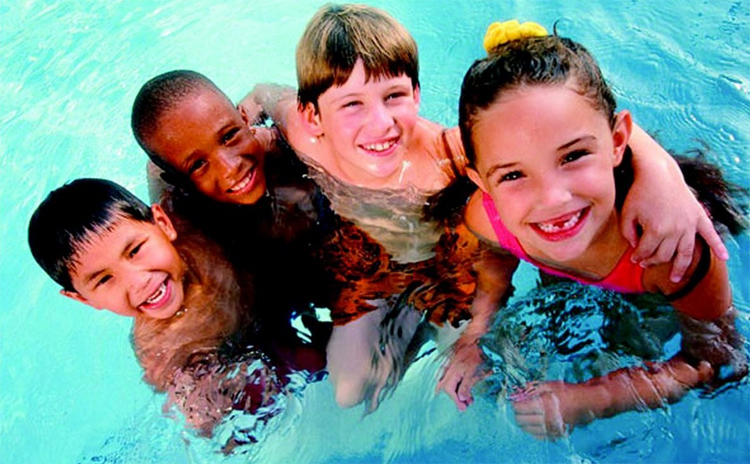 Dekalb County Aquatics Summer Opening 2021
Various Dekalb County pools are currently open this summer season. Registration for leisure swim will be available by contacting the pool location of your choice. We have set up time slots for leisure swim time to minimize the spread of Covid-19. Also, please be mindful that most of our procedures have changed this season in order to ensure accessibility and safety at all of our aquatic facilities.
Dekalb Aquatics Office
3263 Chapel St. Scottdale, Ga 30079
Phone: 770-414-2119 or 770-414-2113
Email: aquatics@dekalbcountyga.gov, mjbyams@dekalbcountyga.gov
The Department of Recreation, Parks & Cultural Affairs currently operates three outdoor swimming pools. Aquatic program's are offered by the department and continue to grow at a fast pace. Visitors to our pools will find an array of amenities for both fun and learning. In addition to pool amenity offerings, we offer swim lessons every summer to ages 3 - 18. Participants under 12 must be accompanied by an adult. The DeKalb County swim season will operate now thru August 1. Select pools will remain open on weekends until Labor Day weekend, Sept. 6, 2021.
POOL LOCATIONS AND HOURS
Starting August 2 the below pools will operate on weekends only until Sept. 6
Midway Park, 3181 Midway Road, Decatur, GA 30032, Phone- (404)286-3313
Hours: Saturday, 12 to 6 p.m. ; Sunday, 1 p.m. to 6 p.m.
Medlock Pool, 874 Gaylemont Circle, Decatur, GA 30033, Phone- (404)679-5926
Hours: Saturday, 12 to 6 p.m. ; Sunday, 1 p.m. to 6 p.m.
Lithonia Pool, 2501 Park Dr., Lithonia, GA 30033, Phone- (770) 484-3051
Hours: Saturday, 12 to 6 p.m. ; Sunday, 1 p.m. to 6 p.m.
ALL POOLS: No outside food or drinks are allowed. Food and drinks are only allowed for pool party rentals. Children ages 12 and under must be accompanied by an adult ages 18 +.
POOL FEES
REGULAR POOLS
Adult (18+) $3.00
Youth (3-17 yrs. old) $2.00
2 years and under FREE (Must wear swim diaper)
Regular Pools Annual Pass $45 per person
Swim Lesson Registration
Swim Lesson registration is now open. Registration for swim lessons is $60 per session per participant. There will be two three-week sessions offered for the summer. Each session includes nine 30-minute classes. Pool Managers and instructors will decide on team practice times. Please contact pool locations for more information.
Pool Reservations
Medlock, Midway and Tobie Grant pool rentals are available now for private rentals . Pool rentals can be rented before or after public swim hours. All requests for rentals must be submitted at least two weeks prior to the event date to the Aquatics Office located at 3263 Chapel St. Scottdale, Ga 30079. Full payment is required in order to secure a reservation for a pool. All payments must be made in the form of a cashier's check or money order made payable to Dekalb County Recreation, Parks, and Cultural Affairs.
All rentals are $70 per hour with a minimum of two hours and a maximum of three hours. There is also a $40 refundable cleaning fee. If ages of patrons are 16 years and older, a security officer is required to be on site. All security officers have to be a Dekalb County Police Officers at a fee of $35 per hour, per officer. No grilling of any kind is allowed on the pool deck. No loud or vulgar music is permitted. Before the rental process to begin all patrons renting the pool must be at least 21 years old and present a valid picture ID. Rentals available now – September 5th. No rentals on July 4th. Parties are staffed by certified lifeguards.
2021 Rules for Pools
You can only register for one day at the max for leisure swim times.
You can register with a group of no more than 5 people.
Children ages 13 and under need to be accompanied by an adult.
If there is a rain out (thunder & lightning), it can be redeemed within 10 days.
No outside food or drinks are allowed.
No glass, sharp objects, or hazardous material allowed.
Proper attire is required prior to entry into the pool or splash pad.
You must wear mask at all times if you are on the pool deck.
No animals are allowed other seeing-eye dogs allowed.
Shower and Rinse before entering the pool.
Bathers with open wounds, skin conditions, or any communicable condition not allowed.
No spitting, spouting, blowing nose, or any bodily excretion allowed.
No running, rough, or boisterous play allowed.
FOR MORE INFORMATION PLEASE CONTACT:
P:770-414-2119

Email: taquatics@dekalbcountyga.gov
Follow us on social media
Social Media:
Facebook @dekalbcoaquatic /@dekalbrpca
IG- @dekalbcountyaquatics/ @dekalbparksrec
TW- @dekalbrpca