Virtual Airport Advisory Board Meeting to be held Monday, March 8th at 5:30p.m.
The DeKalb-Peachtree Airport Advisory Board meeting will be held virtually on Monday, March 8th at 5:30 p.m. For instruction on how to join the meeting please view the Zoom Meeting Notice. Please follow all meeting rules so we may have a successful meeting.
For more information, contact Mario Evans, airport director, at 770-936-5440 or maevans@dekalbcountyga.gov.
DeKalb-Peachtree Airport Administration Office is Open for business, facial coverings (mask, etc) are required in the building at all times for service.
We can be reached directly at: 770-936-5440
For other contact information please visit our contacts page here
For more information about COVID-19 please click the link at the top of the page or visit www.dekalbcountyga.gov/coronavirus
Pease review the most recent Governor's Executive Order here
For any new updates regarding PDK Airport or COVID-19 please visit the What's New tab on our website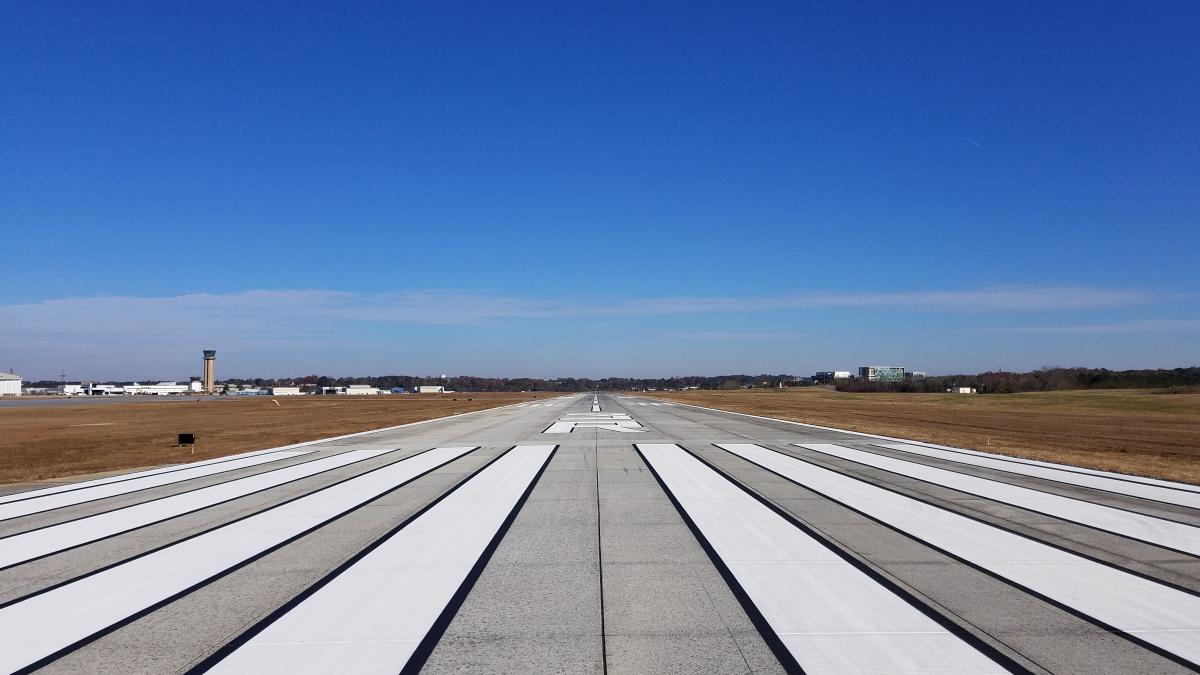 Official Website For DeKalb Peachtree Airport
PDK's Master Plan process is now underway. Click

here

to be taken to the Master Plan website.
Be sure to check out the "

What's New?

" Tab on the right side of the page to find the latest news & updates from PDK!

The Airport Advisory Board (AAB) Monthly Meeting is held on the second monday of every month at 7:00 p.m. in the PDK Airport Administration Building, 2000
Airport Rd., Room 227, Chamblee, GA 30341.
DeKalb-Peachtree Airport (PDK) is located on more than 700 acres of land in the northeastern part of DeKalb County. It is classified as a general aviation reliever airport, which reduces air-carrier airport congestion by providing service for smaller general aviation aircraft, such as corporate and business jets, aircraft charters, training aircraft, helicopters and personal aircraft used for business and recreational purposes.
Over the past 30 years, the airport has annually averaged about 209,000 take-offs and landings. PDK is the second busiest airport in Georgia based on number of operations, only behind Hartsfield-Jackson Atlanta International Airport. PDK's location eight miles from the heart of downtown Atlanta makes it the airport of choice for those operators of corporate, business, and general aviation aircraft visiting the Atlanta metropolitan area.
The airport currently is home to one helicopter and three fixed-based operators (FBOs) and hosts 125 aviation-related tenants. There are about 409 aircraft based on the field.
Introducing PublicVueTM
PublicVue is a web based system that allows the public to view our radar data. In the system, the public has the ability to view specific information about a particular aircraft that may create a noise disturbance. Noise complaints can then be entered directly into the system by users. With this solution, airport staff can focus on investigating noise events and analytics.