Update on Construction for RWY 16/34 - Primary Runway Closure Upcoming!!
Please be advised!! Runway 3R/21L is scheduled to be closed for the next phase of the Runway 16/34 Project. Runway 3R/21L will be closed from August 7th at 0630 and remained closed until August 18th at 0630. Make sure you plan according to work around this closure.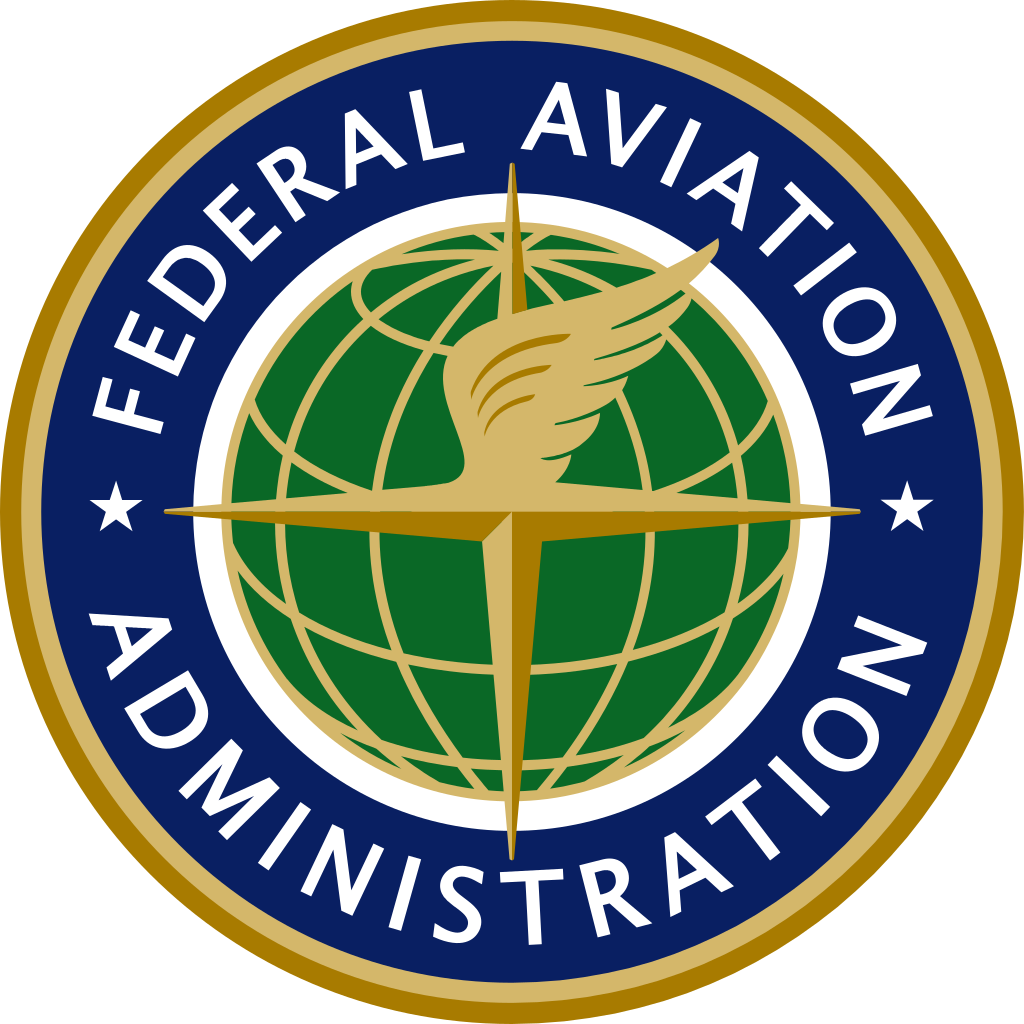 FAA Runway Safety Action Team (RSAT) Presentation
For those of you that missed the RSAT presentation presented by PDK FAA personnel you may view the presentation by clicking the PDF link below. 
FAA Flight Safety
Pilots please take the time to view the most recent Flight Safety video from the FAA specifically regarding PDK. This video highlights some of the danger areas when operating in and out of PDK. You can view the video here
CAUTION:
PDK remains among the US airports with the highest number of runway incursions. Pilots should use extreme caution when operating at PDK.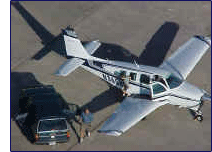 The Airport Facility Directory (A/FD) is published by the U.S. Department of Commerce and the National Oceanic & Atmospheric Administration (NOAA) about every sixty (60) days.
The A/FD is considered by the PDK Airport to be the official, approved informational publication listing the most important operational procedures and limitations of the facility.
The following is a brief summary of the A/FD information, and expanded information on Noise Abatement Procedures. However, all pilots and interested persons should review the latest edition of the A/FD for the most current information.
Pilots should always contact the nearest FAA Flight Service Station (FSS) for the most current NOTAMS on the PDK Airport. 1-800-WX-BRIEF, NOTAM File PDK.
Coordinates
N33°52.52' W84°18.12'

Field Elevation

998' MSL

Time

Eastern Time ~ UTC -5(-4DT)
 

Runways

Runway 3R-21L
Length
6001' x 100'
Type
concrete/grooved
Weight Bearing Capacity
Single - 46,000 lbs. Dual - 75,000 lbs.  ** See Remarks
Visual Approach Aids
REIL/VASI - Runway 03R
 
MALSF/PAPI - Runway 21L

Displaced Threshold

1000' Runway 21L

 
Runway 3L-21R
Length
3744' x 150'
Type
Asphalt
Weight Bearing Capacity
Single - 20,000lbs
Visual Approach Aids
PAPI-Runway 03L
 
PAPI-Runway 21R
 
Runway 16-34
Length
3966' x 150'
Type
Asphalt
Weight Bearing Capacity

Single - 20,000 lbs.

Dual - 75,000 lbs

Visual Approach Aids
REIL/VASI Runway 34
 

Runway 9-27

                 
Length
3378' x 150'
Type
Asphalt
Weight Bearing Capacity
Single-20,000lbs
Visual Approach Aids
REIL/VASI - Runway 9

Helipad Charlie

Size
56' x 56'
Type
Concrete
Visual Approach Aids
None
 1.
Airport attended continuously.
 2.

Traffic Pattern Altitude (TPA)-2002'MSL (1000'AGL) single engine; 2502'MSL (1500'AGL)-multiengine/heavy. Heavy helicopter traffic NW corner of airport; helipad located north of Runway 16 threshold.

 3.

Voluntary nighttime curfew in effect from 0400-1100Z (11 p.m-6 a.m) daily. Noise sensitive area all quadrants.

Pilots are requested to use noise abatement procedures at all times.

(

See below for expanded details

)

 4.

Prior Permission Required (PPR) for all military operations

. Submit

web-form

(

preferred

) or call (770) 936-5440.

 5.
ARFF on field/no index.
 6.

Prior Permission Required (PPR) for aircraft with a max gross certificated takeoff weight over 75,000 lbs

. Submit

web-form

(

preferred

) or call (770) 936-5440.

 7.

Non-movement areas include all of taxilane 'K' and all apron and ramp areas. Movement in these areas is at pilot's discretion / risk and not under the control of Air Traffic Control (ATC).

 8.

Weather - Automated Surface Observing System (ASOS) (770) 457-1691

 9.

F.A.A Tower operational and Class D service 1130-0400Z (6:30 a.m.-11 p.m.) Mon.-Fri.; 1200-0400Z (7 a.m.-11 p.m.) Sat.-Sun.; other times, Class G.
Communication Frequencies

 ATIS
128.4
 CLNC Del.
125.2
 Ground
121.6
 Tower (CTAF)
120.9
 ATL Approach
126.97
 Unicom
122.95
 Signature
130.9
 Epps Air Service
129.05
 Atlantic Aviation
130.7
 Pilot Controlled Lighting (PCL)
120.0
Noise Abatement Procedures and Recommendations
** IMPORTANT:  THE FOLLOWING PROCEDURES ARE RECOMMENDED FOR ARRIVALS AND DEPARTURES AT PDK. HOWEVER, THEY ARE NOT INTENDED TO HAMPER SAFE AIRCRAFT OPERATIONS AND COMPLIANCE WITH OVERRIDING DIRECTIVES. **
1) Voluntary Night Restriction
All operators are strongly encouraged not to fly between the hours of 11p.m. and 6 a.m. local time. Aero-medical and emergency operations are exempt from this request. PDK Airport Security monitors all arrival and departures and provides a listing of aircraft registration numbers to the Noise Abatement Information Office. A letter of non-compliance will be mailed to every operator that operates during this period to further educate them on the problems involved with using the airport at night and requesting their compliance and consideration in the future. The aviation community is being given the opportunity to demonstrate its sensitivity to the airport's close-by neighbors and communities. Your cooperation is requested and appreciated.
2) Preferential Runway Program
During hours that the ATC Tower in operation, tower personnel will move operations to a northbound flow whenever possible. During hours that the tower is closed, pilots are requested to DEPART on runway 03R when wind conditions, traffic and safety permits. IN NO CIRCUMSTANCE SHOULD SAFETY BE COMPROMISED IN THE PILOT'S SELECTION OF RUNWAY.
3) Noise Monitoring Program
The PDK Noise Information Office operates a Noise and Operations Monitoring System (NOMS) to measure actual noise levels of aircraft using PDK. Due to the effect on the community, all operators who produce a high noise event at a NOMS monitoring station may be contacted. Monitoring stations are located in nearby residential areas.
4) Traffic Pattern Altitudes
2000' MSL - Single Engine  ~ 2500' MSL - MultiEngine
5.) Touch-and-Go Operations
Practice touch-and-go operations at outlying fields whenever possible.
Touch-and-go operations are strongly discouraged from 2200 to 0700 daily. Touch & go operations are ALSO discouraged on Sundays between 1100 and 1200, in consideration of services at a church on the southern border of the airport.
6) Maintenance Runups
Maintenance runups are prohibited from 10 p.m. to 7 a.m. Maintenance Runups shall only be performed in the designated run-up areas of the airport - runup pad on Taxiway J (preferred) or East Ops Area with thrust directed west across airfield.
7) Intersection Takeoffs
For noise abatement purposes, intersection takeoffs are not recommended.
8) Use of Reverse Thrust
Limit the use of reverse thrust at other than idle power and limit the use of reverse thrust to perform early runway turnoff. Full length taxiways are available.
9) Prior Permission Required
Military Aircraft and all aircraft with a maximum takeoff weight (M.T.O.W.) of 75,000 pounds or higher must request permission from PDK prior to landing by filling out a web-form (preferred) or calling the administration office at (770) 936-5440.
10) NBAA Noise Abatement Procedures
For arriving and departing turbine business aircraft, PDK Noise Information Office recommends utilizing the NBAA close-in arrival and departure procedures.
11) Noise Abatement Arrival/Departure Profiles Fixed Wing Aircraft
The PDK Noise Information Office has published procedures that include depictions of noise sensitive areas and suggested departure/arrival climb profiles that can be mailed or faxed free of charge. Call (770) 936-5440.
12) Recommended Noise Abatement Instrument Approach Procedure
Attention instrument pilots, please use the Runway 21L GPS/RNAV Approach Procedure whenever practical. This is PDK's preferred instrument approach for noise abatement. Click here for more information.
FAA NOTICE - Primary Instrument Approach at PDK
FAA NOTICE - Preferred Jet Departure Headings
Visit the NBAA's noise website for further information
AOPA's Noise Awareness Steps
NOTAMS
Due to FAA procedure, most local NOTAMS at PDK will not be filed more than 72 hours in advance. Contact Macon FSS and monitor ATIS and check published NOTAMS for most up-to-date information.