-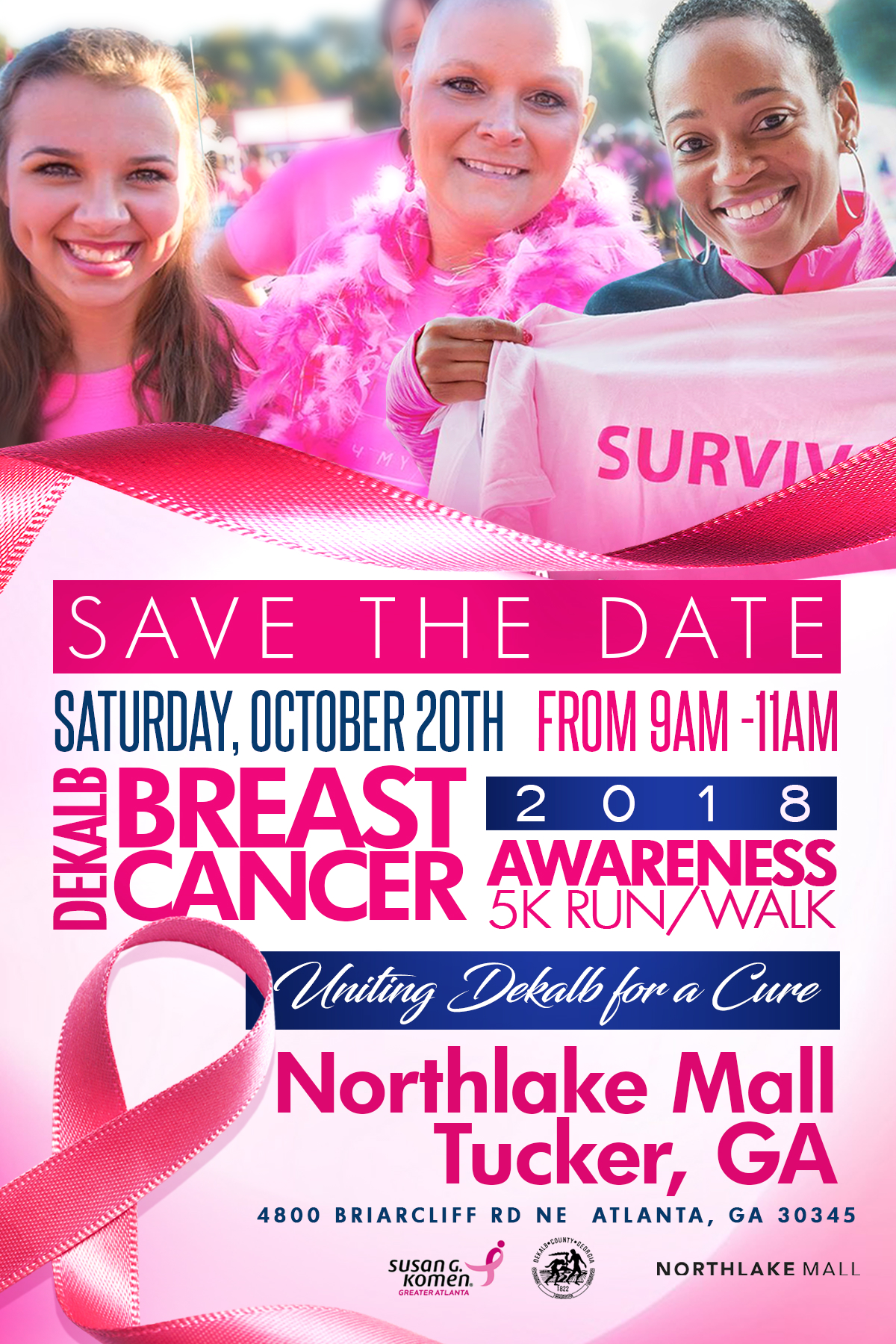 Breast Cancer affects all demographics, with no regard to race, color, religion or creed. We all know someone who has been impacted by this disease, and now we have an opportunity to show that we are "Uniting DeKalb for a Cure."
Join DeKalb CEO Michael Thurmond, Susan G. Komen and Northlake Mall, for our 3rd Annual Breast Cancer Awareness 5K Run/Walk. This run/walk provides an opportunity for DeKalb citizens to come together to spread awareness about the impact of breast cancer and rally around survivors or those going through treatment.
Through your generous donation, we could provide 80 mammograms for uninsured women who could otherwise not afford it.
All proceeds from the event go to Susan G. Komen, which will direct those resources to initiatives in DeKalb.