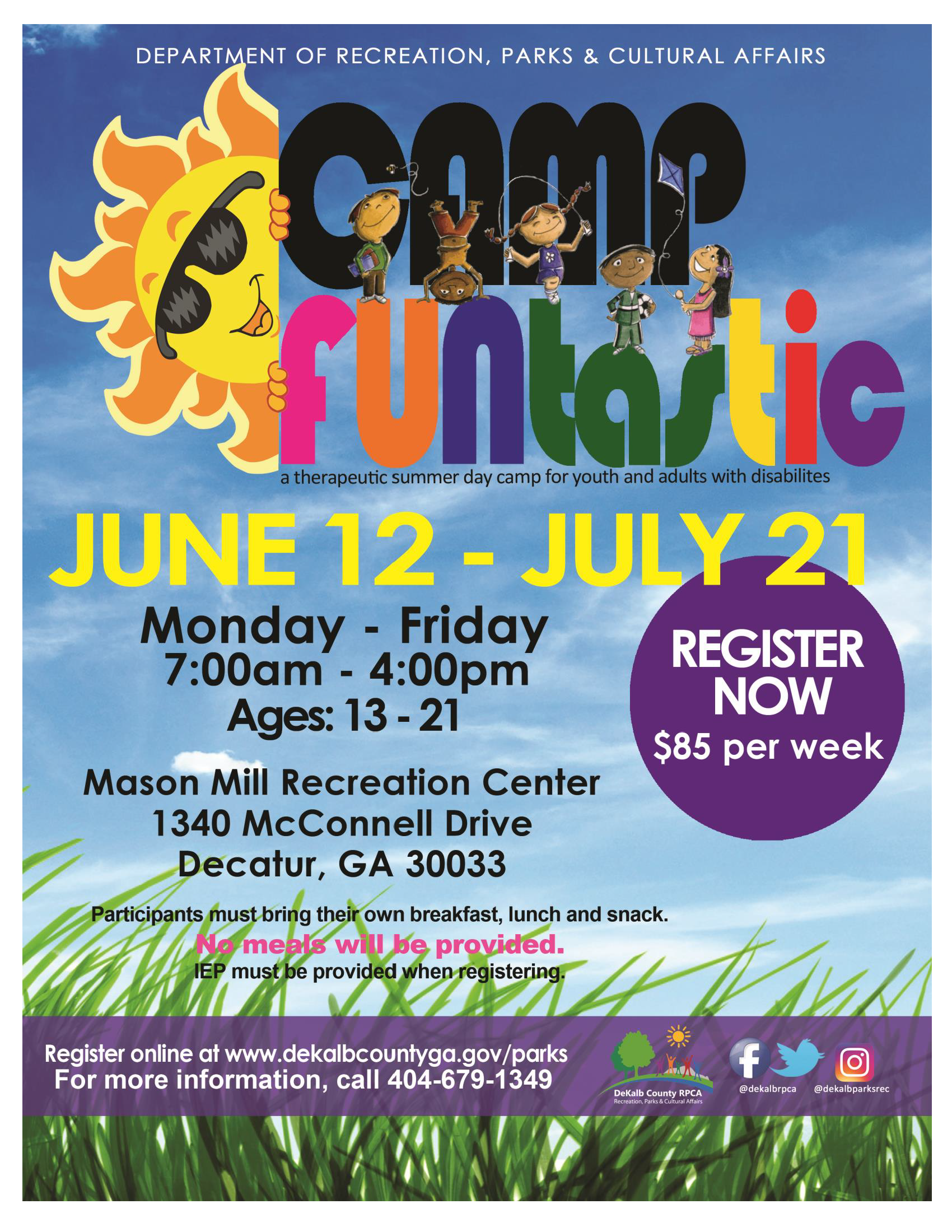 DECATUR, Ga. – The DeKalb County Department of Recreation, Parks and Cultural Affairs announces Camp Funtastic registration is now open at Mason Mill Recreation Center.
Camp Funtastic is a summer day camp designed and staffed especially for ages 13 to 21 with mild to moderate disabilities. Summer camp will run June 12 to July 21 from 7 a.m. to 4 p.m., Monday through Friday, and costs $85 per week. Participants must bring their own breakfasts, lunches and snacks. Upon registration, an Individualized Education Program form should be provided.
To access online registration, visit www.dekalbcountyga.gov/parks and click the "Register Now" button on the department's homepage, or register in person at any recreation center.
For more information, contact LaShanda Davis, Recreation, and Parks and Cultural Affairs public relations specialist, at 404-371-3643 or lsdavis@dekalbcountyga.gov.
###