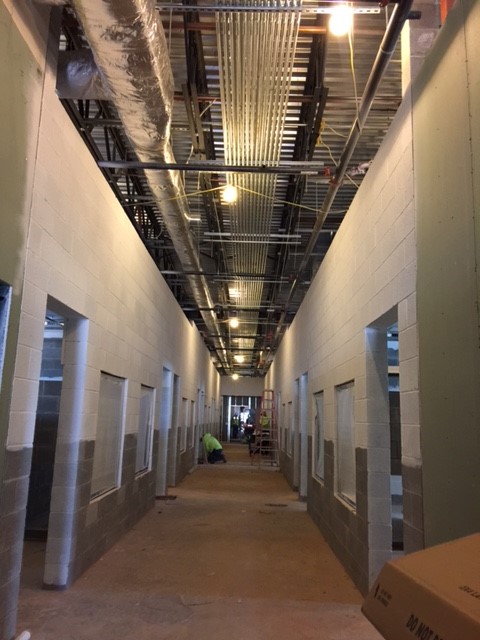 DECATUR, Ga. – Construction of the new DeKalb County animal shelter is set to be completed in May 2017, and officials call it a better way to care for animals and find them a permanent home.
The site, located at 3280 Chamblee Dunwoody Road, will be 33,440 square feet on 5.3 acres of land. More than 30 workers with Reeves & Young Construction are building the new facility. Stone placement, curbing and gutter work is set to begin in the coming weeks.
The new animal shelter will feature 12 adoption rooms, space for 450 cats and dogs and an exercise yard. There will also be an onsite clinic that will include a surgery and prep room, lab area, pharmacy and a spay-and-neuter clinic.
Total construction for the new shelter is estimated at $10 million.
Click on the video link below to preview the aerial video footage of the new Animal Shelter: