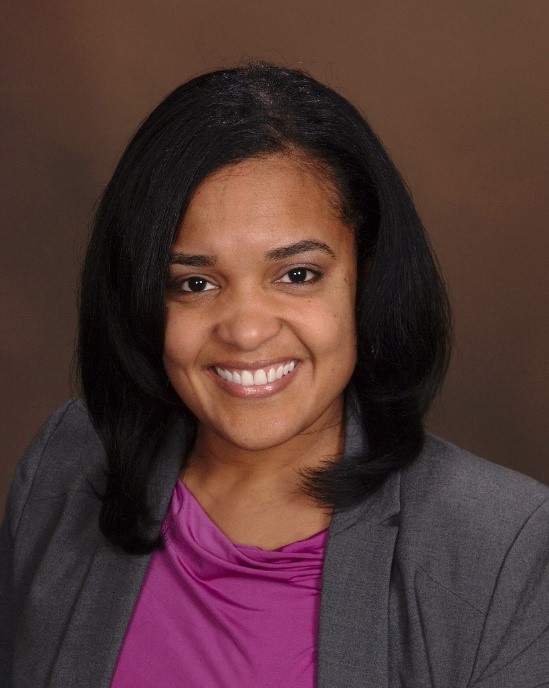 Keisha Smith unanimously approved by Elections Board, begins Feb. 14
The DeKalb Board of Registration and Elections unanimously selected its next executive director during a recent meeting and initiated plans to hire Keisha Smith ahead of the 2022 election cycle.
With nearly two decades of progressive leadership roles in both the public and private sectors, Smith emerged as the leading candidate, bringing a background with significant experience in strategic planning and operations management in complex organizations.
"I'm excited to bring my leadership, vision and collaborative approach to guiding the work of DeKalb's Voter Registration and Elections," said Smith, who is relocating from Virginia. "Collaboration, integrity and efficiency will anchor my efforts as the next executive director and I look forward to working with the Board of Registration and Elections, our area and regional stakeholders, the Secretary of State, and the voters of DeKalb as we continue to ensure safe, secure and accurate elections."
Smith has served as executive director of the Virginia Health Workforce Development Authority since 2015.
According to DeKalb BRE Chair Dele Lowman Smith, her previous experience reporting to a board of directors and serving citizens at the state and local level gives her the benefit of both proven leadership and a fresh perspective on election management.
"As we approach what will likely be another historic year in elections in Georgia, it was critical for the Board to identify key leadership roles and restructure the organization to meet the needs of the more than 550,000 DeKalb voters, adhere to new state voter laws and continue to ensure fair, accessible elections," said Lowman Smith, who is not related to the newly appointed executive director. "[Smith's] dynamic vision for the department, her clear approach to leadership, and extensive background in navigating high-profile professional environments, coupled with her enthusiasm for this position gave us the collective confidence that she was the candidate best suited to lead DeKalb into a bright future."
Smith will take over for Twyla Hart who has served as interim executive director since October 2021. Hart will return to her previous role as registration supervisor. Smith's first day as the new executive director will be Feb. 14, 2022. Part of her "Day 1 Strategy" will include facilitating a series of countywide listening sessions with voters and key stakeholders to gain insights needed to forge an equitable path forward.
"We can't thank Ms. Hart enough for her diligent and distinguished service as we searched for a permanent replacement and successfully completed our 2021 municipal elections," said DeKalb Board of Registration and Elections Vice Chair Nancy Jester. "What's at the center of our selection process was identifying a person who understands complex operations and has a proven track record of accountability and leadership. Ms. Smith emerged as our ideal candidate, and we look forward to working with her as the executive director."
"I'm honored to come to DeKalb to work alongside the BRE and other key stakeholders in preparation for the 2022 election cycle," added Smith. "With a major election on the horizon in Georgia, it will be critical to ensure operational efficiency, effectiveness and excellence within the VRE Department. I stand ready to build a skilled, cohesive team while implementing evidence-based practices that promote public trust and boost voter confidence across DeKalb."