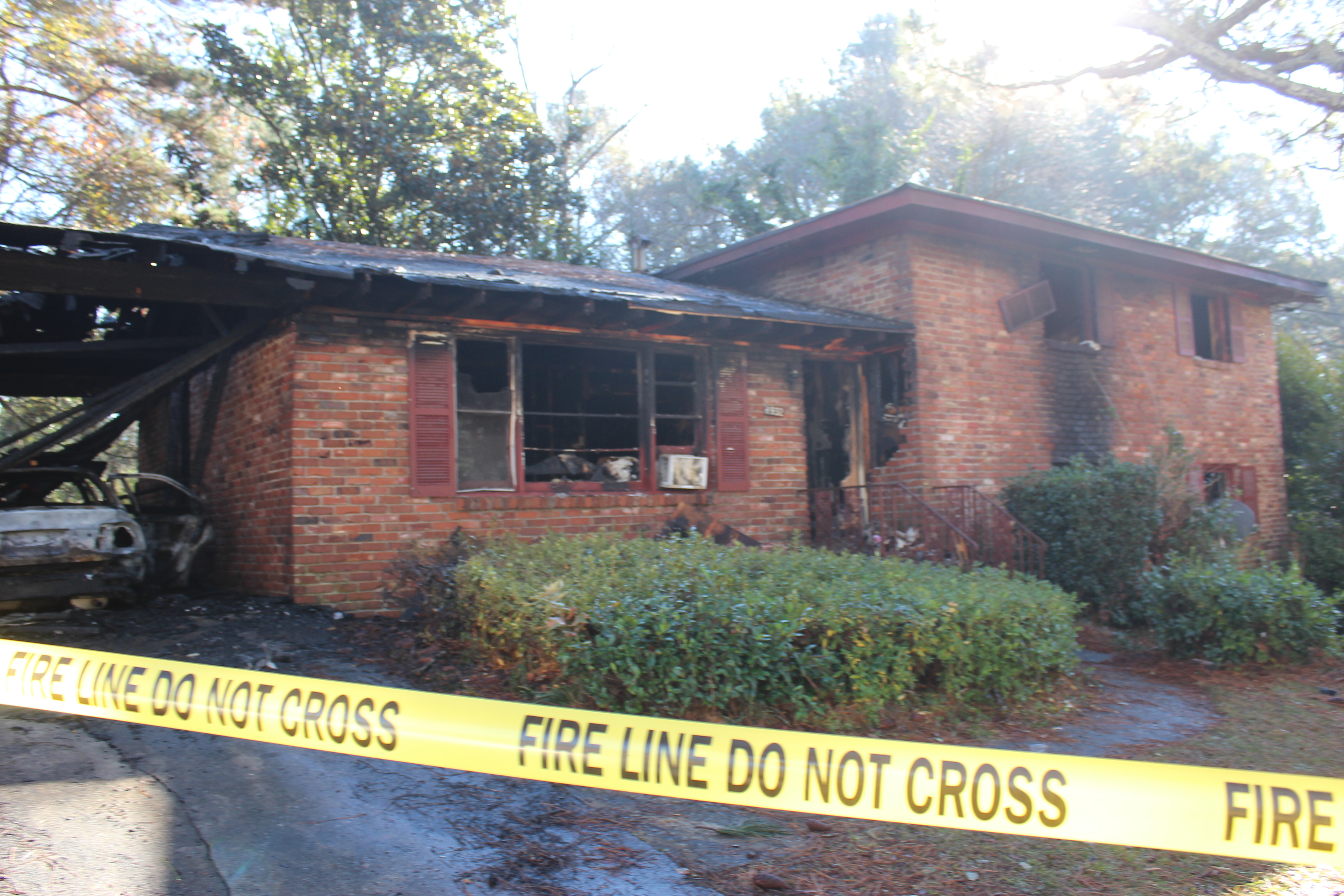 After an early morning fire claimed the lives of five people Dec. 14, DeKalb County Fire Rescue officials offer the following fire safety tips for residences.
"The No. 1 defense from a fire that occurs in your home will be an operating smoke alarm," DeKalb County Fire Chief Darnell Fullum said.
Other tips include:
Install smoke alarms in every sleeping room and outside each separate sleeping area. Install alarms on every level of the home. Install alarms in the basement.
Test smoke alarms at least once a month.
Never leave cooking food unattended and make sure to follow these tips while cooking:

Stay in the kitchen while food is cooking.
Establish a "kid-free zone" of three feet around your stove.
Keep the area around your stove clear of towels, paper, and anything else that can easily burn or catch fire.
Regularly clean your cooking equipment so that there is no accumulation of food items or grease which increase flammability.
Use a lid or baking soda to smother a pan fire.

Exercise safety and use proper ventilation when operating alternative heat sources, such as fireplaces, and electric heaters.
Do not use an oven as a heat source.
Do not bring grills, generators, kerosene heaters, and other outside heating devices inside to heat a home, as they emit poisonous carbon monoxide.
Keep anything that can burn at least three-feet away from heating equipment, like the furnace, fireplace, wood stove, or portable space heater
Only use one heat-producing appliance (such as a coffee maker, toaster, space heater, etc.) plugged into a receptacle outlet at a time.
Have all electrical work done by a qualified electrician.
Major appliances (refrigerators, dryers, washers, stoves, air conditioners, microwave ovens, etc.) should be plugged directly into a wall receptacle outlet. Extension cords and plug strips should not be used.
Check electrical cords to make sure they are not running across doorways or under carpets. Extension cords are intended for temporary use. Have a qualified electrician add more receptacle outlets so you don't have to use extension cords.
Place heaters on a solid, flat surface.
Plug the heater directly into the wall outlet. Never use an extension cord.
For more information on fire prevention, visit the following: