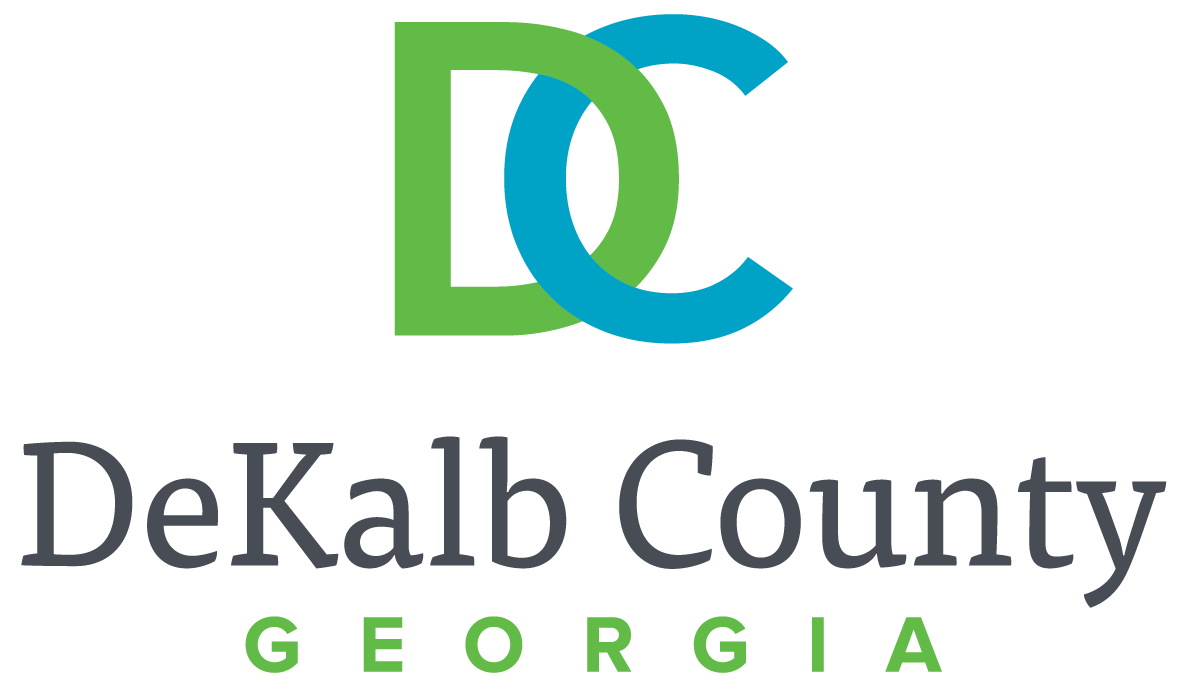 DeKalb County Police to take part in the 2021 National Faith & Blue Weekend
Events are set for Friday, Oct. 8, & Saturday, Oct. 9
DECATUR, Ga.– The DeKalb County Police Department is proud to announce it has teamed up with local faith leaders for the 2021 National Faith & Blue Weekend.
The National Faith & Blue Weekend, which has been called the "largest and most collaborative police community outreach project in American history," aims to strengthen neighborhoods through two key pillars of the community – houses of worship and law enforcement.
"This is a great opportunity to work along with our faith-based organizations to show our dedication and commitment to the citizens and the community we serve," Chief Mirtha V. Ramos said.
This weekend, the community is invited to join police for two events to unite and inspire:
"One of the many themes that I've learned from studying the life of Dr. Martin Luther King, Jr. is the idea of the beloved community," Dr. E. Dewey Smith, Senior Pastor, The House of Hope Atlanta said. "The Faith & Blue initiative gives us an opportunity to give redress to many of the issues that exist between law enforcement and local communities. It's profoundly important and hopeful to have these types of forums that can bring unity, empowerment and peace."
Each event will feature the following:
Meet & greet the DKPD SWAT Team and Bomb Squad
Obstacle course with the DKPD Motors Unit
Games with the Community Policing Unit (CPU)
DKPD recruiters
Access to community resources
Music & more
"The Faith & Blue Block Party sponsored by area faith families and the DKPD on October 8 is a wonderful opportunity to deepen our relationships, so together, we strive for a better and more just community," Troy Bush, Senior Pastor, Rehoboth Church Family said. "I am thankful for Chief Ramos and her staff and for all of the clergy and their congregations that have made this evening possible."
Every major national law enforcement group supports the National Faith & Blue Weekend. The DeKalb County Police Department is participating for the second year. Click to view a video for more info on the 2021 National Faith & Blue Weekend.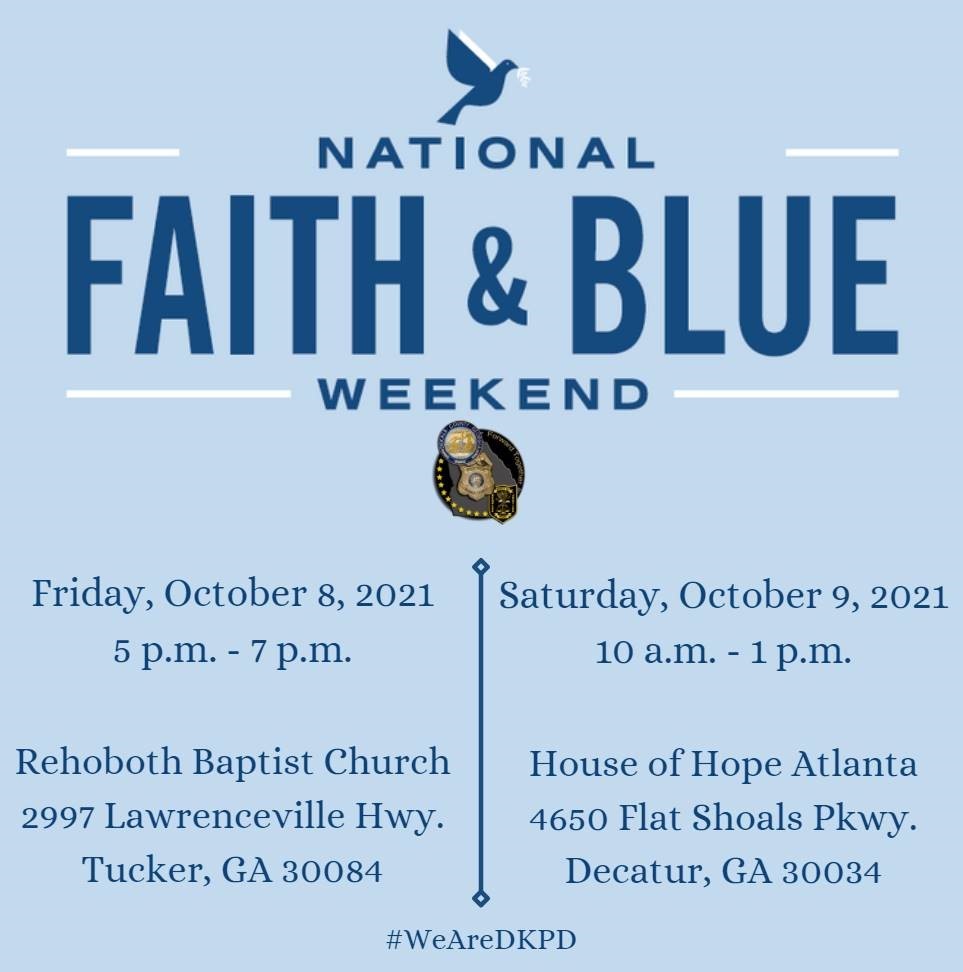 ###