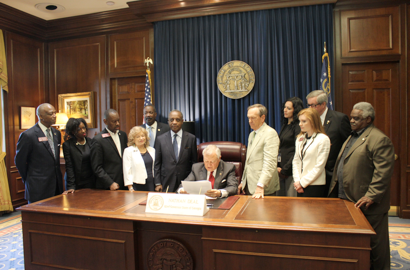 DECATUR, Ga.—DeKalb CEO Michael Thurmond will hold a news conference to discuss the potential benefits of the special purpose local option sales tax (SPLOST) bill passed by the Georgia General Assembly and signed into law on May 8.
The news conference will be Wednesday, May 17, at 10 a.m., at Maloof Auditorium, 1300 Commerce Drive, Decatur.
The SPLOST, a 1-percent sales tax, is projected to generate more than $665 million over six years and would be used to address various DeKalb County needs, including road resurfacing, public safety training, facilities and other capital projects.
Voters would decide via referendum to implement the SPLOST.
###