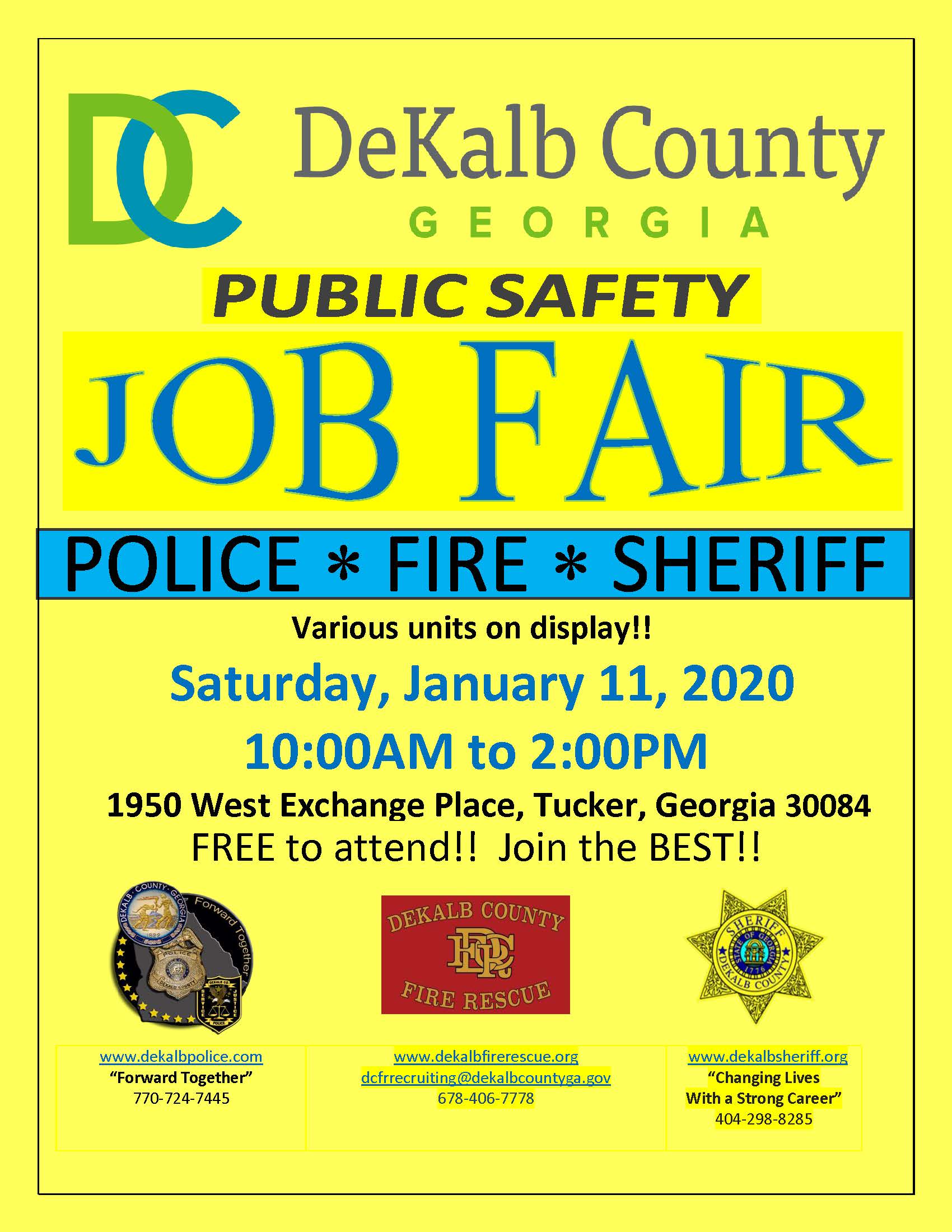 DECATUR, Ga. — The DeKalb County Office of Public Safety is hosting a job fair on Saturday, Jan. 11, 2020, from 10 a.m. to 2 p.m. at the Fire Rescue headquarters, 1950 West Exchange Place, Tucker, GA. The county is currently recruiting for firefighters, police officers, deputy sheriffs and detention officers.
At the job fair, attendees will be able to meet with public safety hiring staff, interview for current openings and learn about salary and benefits. The job fair is free and open to the public.
For additional information, visit www.dekalbcountyga.gov.