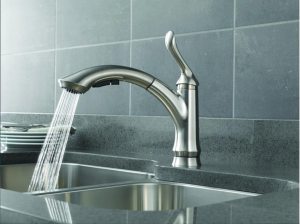 DECATUR, Ga. – The DeKalb County Roads & Drainage Division, the DeKalb County Sanitation Division, the DeKalb County Department of Watershed Management, and the DeKalb County Department of Recreation, Parks & Cultural Affairs, in partnership with the South River Watershed Alliance, will host a 10-acre river buffer restoration event along the South River. The event will be held on Saturday, March 19 from 8 a.m. - 4 p.m. , weather permitting, and will begin at the Pole Bridge Advanced Wastewater Treatment Facility located at 4664 Flat Bridge Road, Lithonia, GA 30038 . A rain date of Saturday, April 9 has been identified.
The event's primary goal is to remove invasive plants, such as privet, from key areas along the South River. This facilitates river cane restoration along the South River at Panola State Park and DeKalb County's Pole Bridge Advanced Wastewater Treatment Plant, and improves wildlife habitat.
During periods of heavy rain, fast-moving storm water scours riverbanks and washes away vegetation that holds soil in place. Soil erosion and sedimentation are responsible for degraded fish and other aquatic life habitats along sections of the river.
This restoration project includes a targeted community education and outreach component. To volunteer, please visit www.southriverga.org , or call South River Watershed Alliance President Dr. Jacqueline Echols at 404-285-3756.
Funding for the project is provided through a grant from the National Fish and Wildlife Foundation and Georgia Power. Equipment necessary for the event will be provided by various DeKalb County departments and divisions.
Follow news from DeKalb County at @ItsInDeKalb on Twitter and sign up for additional updates at www.onedekalb.com or send a text message with the word ONEDEKALB to 22828 (message and data rates may apply).
###