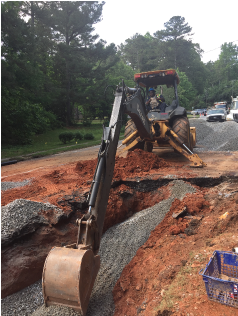 DECATUR, Ga. – DeKalb County watershed crews have completed repairs to a six-inch water main on Henderson Mill Road. Water is currently being restored to all affected customers.
A portion of Henderson Mill Road between Glenrose Drive and Midvale Road remains closed while water service is being restored.
DeKalb County Department of Watershed Management crews began making the repairs around 5:45 a.m. Tuesday.
As water service returns to affected customers, they may experience brown water. In this case, they should run their faucets until the water is clear.
For more information, contact the DeKalb County Watershed Department at 770-270-6243.
###