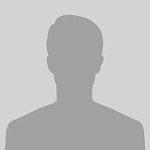 Mr. Lavois Campbell, is the current Chief Audit Executive of the Office of Independent Internal Audit, DeKalb County, GA. Mr. Campbell has over 22 years of progressive audit experience. Including 19 years of government auditing and fraud investigation experience, and 9 years of audit management/leadership experience. Mr. Campbell holds the following professional certifications:
Certified Internal Auditor
Certified Fraud Examiner
Certified Information Systems Auditor
Certified Professional Accountant
COSO Internal Control Certificate Recipient
Mr. Campbell is passionate about the mission of the Office of Independent Internal Audit, which is to provide independent, objective, insightful, nonpartisan assessment of the stewardship or performance of policies, programs and operations in promoting efficiency, effectiveness and integrity in DeKalb County, Georgia.