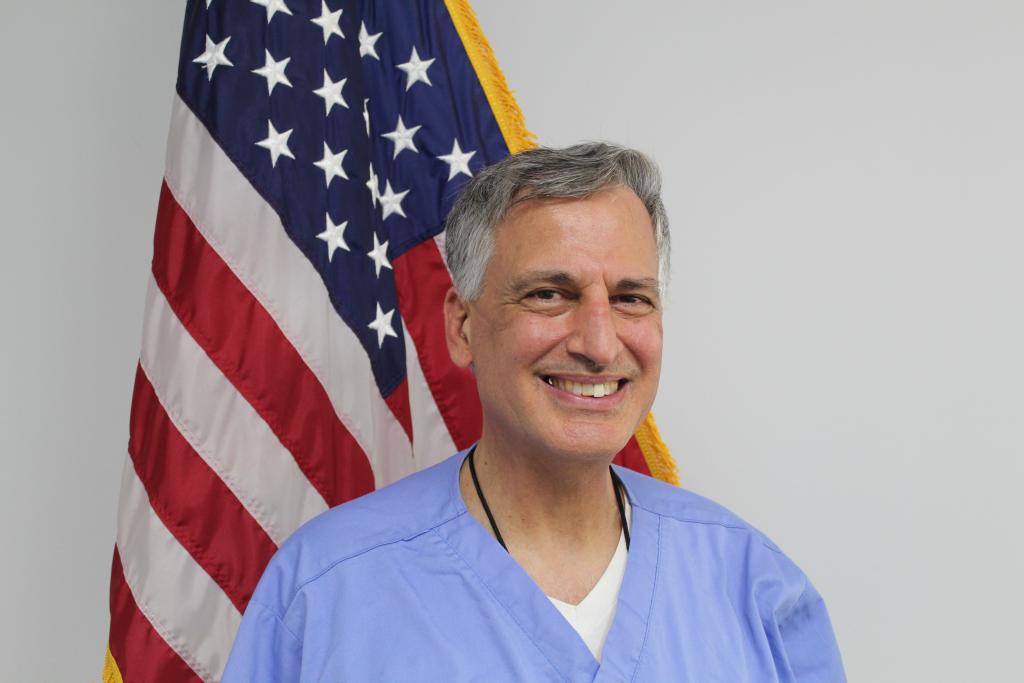 Fredric N. Hellman, M.D., M.B.A received his undergraduate degree from Swarthmore College, Swarthmore, PA in 1981, graduating with Distinction in Biology.  He completed a three-year M.D. curriculum at the Eastern Virginia Medical School in Norfolk, Virginia in 1985, and then completed a five year residency in anatomic and clinical pathology at the Hospital of the University of Pennsylvania in Philadelphia, Pennsylvania, with the fifth year being a fellowship in forensic pathology at the Philadelphia Medical Examiner's Office, at the time affiliated with the University of Pennsylvania.  He then completed a second year of fellowship training in forensic pathology at the same institution before volunteering for a four-year active duty tour in the U.S. Army.  Dr. Hellman was stationed at the Armed Forces Institute of Pathology in Washington, D.C. and served as a Deputy Medical Examiner for the Armed Forces Medical Examiner's Office and as a U.S. Army Flight Surgeon, investigating twenty aircraft accidents, many as mission chief as well as serving as a forensic pathology consultant for many high profile U.S. federal government medicolegal death investigations.  Upon completion of his active duty tour, Dr. Hellman remained in the reserves for another six years and rose to the rank of Lieutenant Colonel. 
Dr. Hellman ultimately moved to Atlanta, Georgia to join the Fulton County Medical Examiner's Office as an Associate Medical Examiner and Liaison to the Georgia Bureau of Investigation in 1996, with Dr. Hellman joining the Georgia Bureau of Investigation (GBI) in the summer of 1997 to serve as one of the first four Medical Examiners for the State Medical Examiner's System based at the Decatur, Georgia headquarters of the GBI.  While serving in this capacity, Dr. Hellman earned in December, 1999 an Executive Master's Degree in Business Administration with an all-physician cohort at Kennesaw State University's Coles College of Business.  Dr. Hellman departed the GBI to become the second Chief Medical Examiner for the Delaware County Medical Examiner's Office in Delaware County, Pennsylvania in April, 2000, and served in this capacity for more than 21 years, retiring from this position in June, 2021.  During this period, Dr. Hellman served in many roles, including leading positions in public health for Delaware County, the Commonwealth of Pennsylvania and in organized medicine, being a former President of the Delaware County Medical Society and a longtime delegate to the House of Delegates for the Pennsylvania Medical Society.  Dr. Hellman was also the forensic pathologist in charge for the 9/11 investigation of United Airlines Flight 93 in Shanksville, Pennsylvania.  He designed and directed/co-directed for fifteen years the Master's Degree Program in Forensic Medicine at Drexel University College of Medicine, at the time the first forensic science graduate program within an allopathic medical school.
Upon his retirement from the Delaware County Medical Examiner's Office, Dr. Hellman began performing locums forensic pathology work in Western Pennsylvania (ForensicDX) and at the Fulton County Medical Examiner's Office.  During this time, Dr. Hellman was recruited to serve as the Deputy Chief Medical Examiner for Dekalb County, beginning in May, 2022.  Dr. Hellman is the author and/or co-author of 21 scientific publications, numerous resolutions in public health for organized medicine, both at the state and national levels, and has served as a speaker at numerous regional, national and international medical conferences.  He is a Fellow of the National Association of Medical Examiners, a Member of the American Academy of Forensic Sciences and a Fellow of the College of American Pathologists, and is Board Certified by the American Board of Pathology in Anatomic, Clinical and Forensic Pathology.