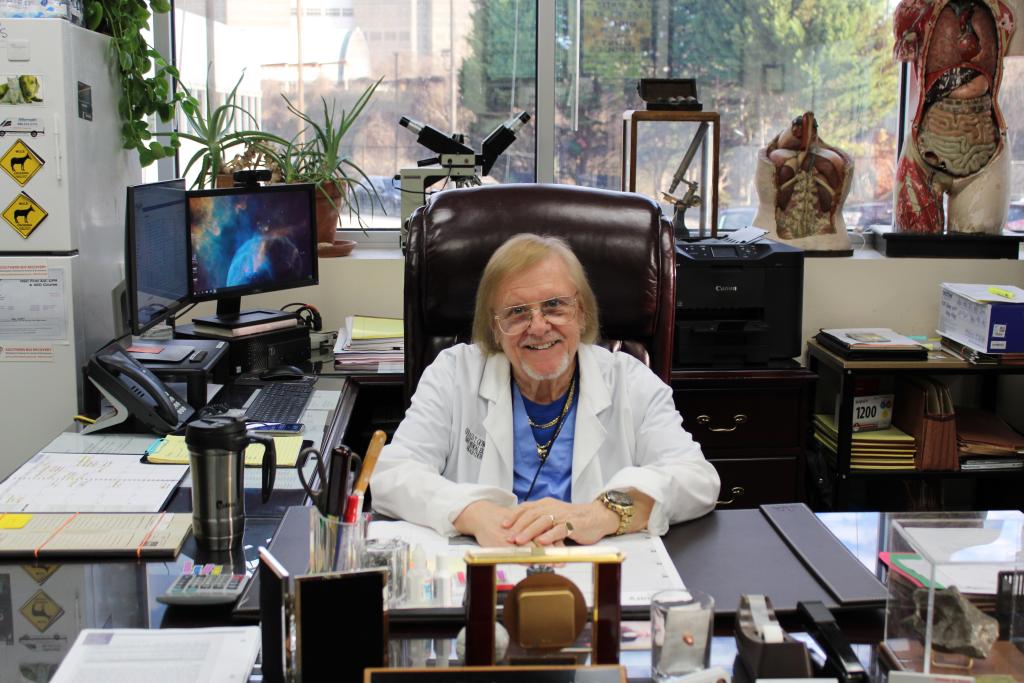 Gerald T. Gowitt, M.D. received his undergraduate degree in biology from Central Connecticut State College, New Britain, Connecticut in 1970. He earned his doctor of medicine degree from the University of North Carolina at Chapel Hill in 1982. He completed a four year residency in anatomic and clinical pathology in 1986 at Emory University Affiliated Hospitals in Atlanta, Georgia followed by a one year fellowship in forensic pathology at the Fulton County Medical Examiner's Office.
From 1985 to 1987, Dr. Gowitt served as an Associate Medical Examiner for Gwinnett County, Georgia and assumed the position of Chief Medical Examiner from 1987 to 1988. He returned to the Fulton County Medical Examiner's Office in 1988 and was their Deputy Chief Medical Examiner until 1996, during which time he was also a consultant pathologist for the Georgia Bureau of Investigation. Dr. Gowitt joined the DeKalb County Medical Examiners Office in 1996 as their Deputy Chief. In 2000, Dr. Gowitt was appointed Chief Medical Examiner for DeKalb County, a position he has held since. He also serves as a consulting Medical Examiner for the counties of Hall, Henry, Rockdale, and Barrow. Dr. Gowitt is a member of the National Association of Medical Examiners (N.A.M.E.) and sits on their Organ and Tissue Procurement and Trauma Committees. He is also a fellow member in the American Academy of Forensic Sciences. He is currently on the Board of Advisors of Lifelink of Georgia and has previously served on the Advisory Board of the Atlanta Chapter of the National Sudden Infant Death Syndrome Foundation, Gwinnett Council on Child Abuse, Fulton County Child Fatality Review Committee, and the Governor's Advisory Board on Anatomical Gifts. He is certified in the disciplines of forensic, anatomical and clinical pathology by the American Board of Pathology and has authored 25 scientific publications.
Dr. Gowitt holds the following adjunct appointments:
Emory University School of Medicine (Pathology Department)
Philadelphia College of Osteopathic Medicine (PCOM)
Medical College of Georgia/Augusta University (DeKalb County Site Director- Forensic Pathology Fellowship)
Dr. Gowitt and Vivian, his wife of 38 years, have two children and four grandchildren together. They are avid antique collectors, particularly of period southern pieces. Their benevolence supports Atlanta's Oakland Cemetery, several animal welfare societies, the Children's Hospital of Atlanta, and Northeast Georgia Medical Center.