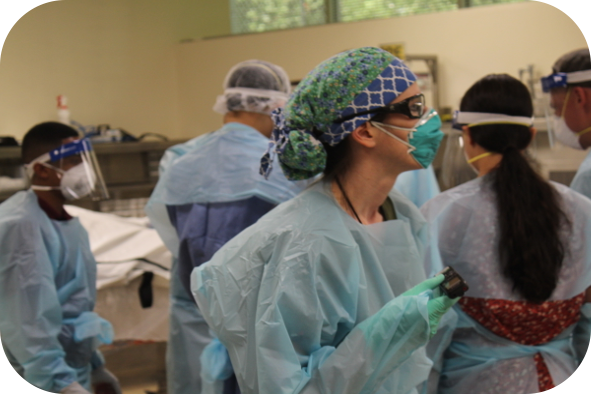 Dr. Geller received her Doctor of Medicine degree from the Wake Forest University School of Medicine in 2013. Dr. Geller completed a pathology and laboratory medicine residency (AP/CP) at Emory University in 2017 and a forensic pathology fellowship at the Fulton County Medical Examiner's Office in 2018.

Dr. Geller is certified by the American Board of Pathology in the disciplines of Anatomic Pathology, Clinical Pathology, and Forensic Pathology.

Dr. Geller is also an assistant professor at Emory University where she practices surgical and autopsy pathology. She enjoys teaching pathology to residents, medical students, and other learners.

Dr. Geller participates in the creation of continuing medical education materials for pathologists as a member of the American Society for Clinical Pathology (ASCP) CheckPath Clinical Pathology Committee and has authored several forensic pathology case reports for the CheckPath program. Dr. Geller is a member of the College of American Pathologist's (CAP) electronic autopsy protocol working group, which strives to improve and standardize the reporting of hospital autopsy findings.

Dr. Geller's research interests include genitourinary pathology, infectious disease pathology, and autopsy findings in patients with sickle cell disease. Dr. Geller is the first author of 3 published manuscripts and a contributing author of 9 peer reviewed journal articles.