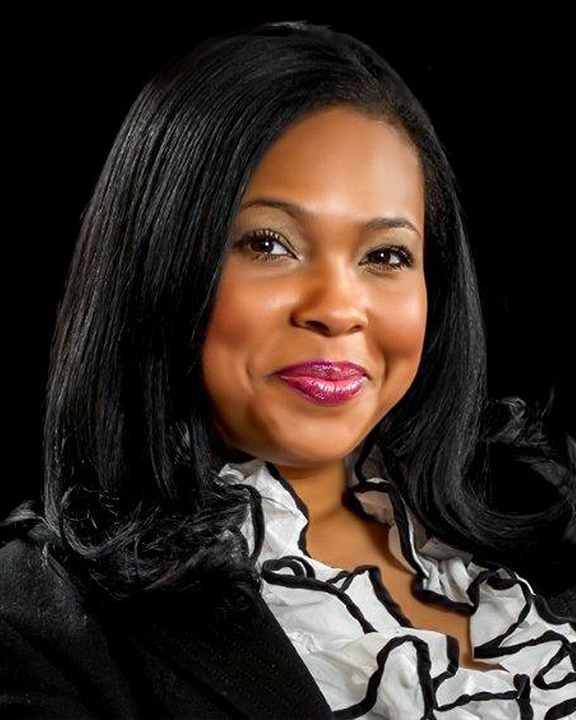 Diamond Miller Lewis, EMMY® Award-winning news director, anchor, reporter, producer
As one of the youngest news directors in the country, Diamond Miller Lewis has turned a nearly obsolete local cable station into a fully-programmed, award-winning news station and highly regarded powerhouse. The News Director of DCTV, Channel 23, Diamond has worked in TV news for nearly 15 years. Her extensive background in journalism includes anchoring and reporting for local TV stations, working for ABC's award-winning newsmagazine program, World News Tonight with Peter Jennings in New York, directing and producing various TV commercials, public service announcements and diverse media programming in both the Atlanta and New York markets.
Diamond's expertise in television led her to being contracted as the sole producer of the Project Restart Promo shown by Grammy Award-winning recording artist Usher to thousands of fans during his Hurricane Katrina Relief concert. Diamond led a movement of social consciousness and acceptance when she directed, wrote, narrated and produced a video documentary exploring the social contexts of Hip-Hop music for leading journalists and producers at Columbia University. She was also the executive producer of a music video for Universal Motion Pictures and Motown Records.
Diamond received a master of science degree from Columbia University's exclusive Graduate School of Journalism and a bachelor of arts degree from Spelman College where she graduated with honors.
She has also worked as a media liaison for the NFL's Super Bowl Game, the Black Independent Film Festival and various businesses in both Atlanta and New York.
Diamond co-founded the current chapter of National Association of Black Journalists (NABJ), at Columbia University. She is also a member of Atlanta Association of Black Journalists (AABJ), Golden Key International Honour Society and the Columbia University Club of Atlanta.
A community servant at heart, Diamond also serves on the executive boards for Women in Construction, Engineering and Related Services (WICERS) and the 50 Shades of Pink breast cancer foundation. Diamond strives to use her media experience as a vehicle to link pop culture and hard news. In doing so, her goal is to allow her passion for news and entertainment to capture the attention of audiences worldwide.