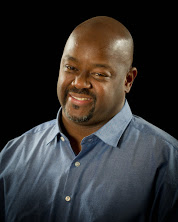 Serving as the audiovisual production manager at DCTV, Mekel Blackwell earned his Bachelor of Science in communications and television production from the University of Tennessee at Martin in 1993. He is an award-winning photojournalist with more than 20 years of major market media experience.
Mekel moved to DeKalb County in 1998 and accepted a job with CBS-TV 46 as a photojournalist and editor. After an exciting 12-year career, he joined the DCTV Team in 2011.
In a short 5-year span, Mekel's contributions have helped garner DCTV more than 20 national awards including an EMMY Award nomination.
Mekel is a married, father of 2 and resides in Stone Mountain, GA.