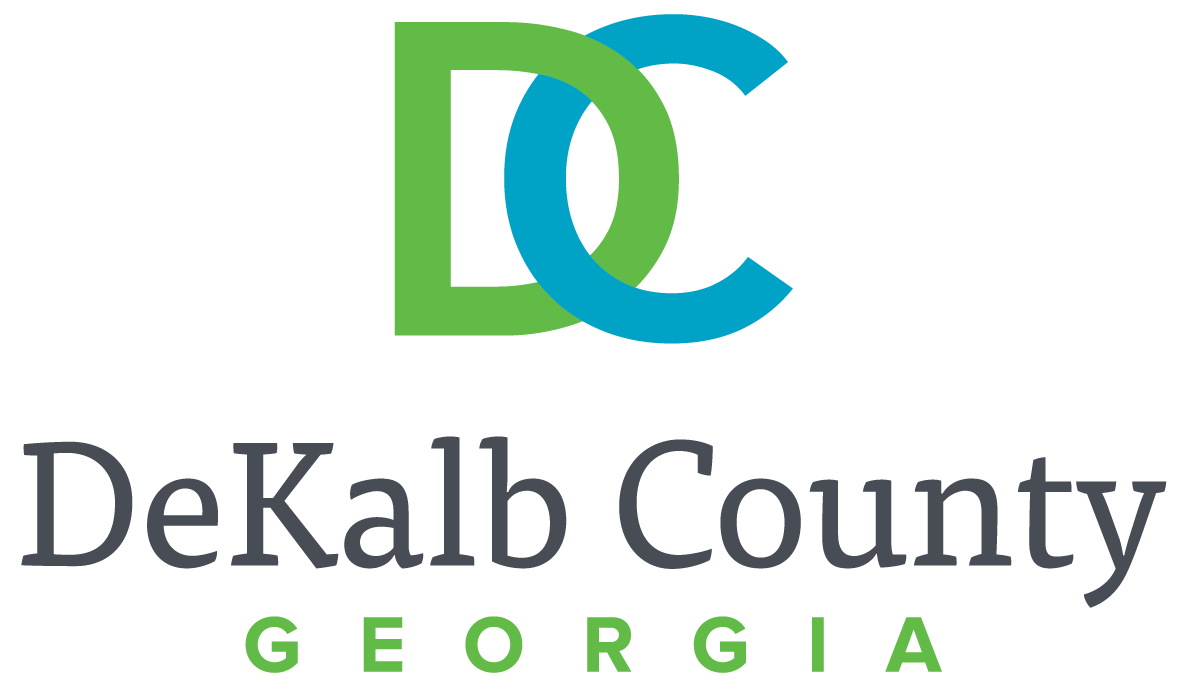 DeKalb County Recreation, Parks & Cultural Affairs and the Arabia Mountain Heritage Area Alliance will recognize the 50th anniversary of the iconic Davidson-Arabia Mountain Nature Preserve's conception on Monday, April 18.
Charles Davidson, Jr., the then-President of one of the largest granite products companies in the world, made a momentous decision on April 18th, 1972. The Davidson family avoided the large granite outcrop from being developed by one of the company's competitors by donating it to the DeKalb County Government to be conserved endlessly as a public greenspace.
"Our park staff is humbled and honored to be part of a destination that has had such a profound impact on so many lives and has helped patrons create vibrant memories," said Chuck Ellis, the DeKalb County Director of Recreation, Parks and Cultural Affairs. "Walking the trails, visiting the Nature Center and especially standing at the top of the mountain overlooking the vastness of nature are truly remarkable."
For the past five decades, the 500+ acre rock outcrop has now become a nationally 2,500+ acre Davidson-Arabia Mountain Nature Preserve, a focal point of the Arabia Mountain National Heritage Area. The mountain has developed into a recreational dynasty to many DeKalb citizens and visitors from all over.
"The more than 2,000 acres of additional greenspace preservation that you see and enjoy today took years of efforts by DeKalb County, the Arabia Alliance and members of the community, but the Davidson family's landmark decision to donate Arabia Mountain to DeKalb County was the start of it all," said Arabia Alliance co-founder Kelly Jordan.
The Arabia Mountain is known as a "monadnock," a protrusion of rock that has resisted erosion as the landscape has receded around it. We encourage patrons to "Leave No Trace" and walk on the bare rock, rather than in solution pits and sandy patches. It is important that we continue to preserve the mountain and continue to provide historical explorations, leisurely strolls, and exhilarating activities for all to enjoy.
"It's truly an exciting and humbling time for us as we honor a great conservation success story," said Davidson-Arabia Mountain Preserve Manager Robby Astrove. "Join us on a hike, program, or volunteer day to celebrate our 50th anniversary and experience the result of visionary preservation and conservation."
We will host a public ceremony to celebrate the 50th anniversary of the donation later this year, coinciding with the autumn wild daisy bloom on the Davidson-Arabia Mountain Nature Preserve. Patrons are encouraged to visit our website at www.dekalbcountyga.gov/parks for special anniversary programs throughout the duration of the year.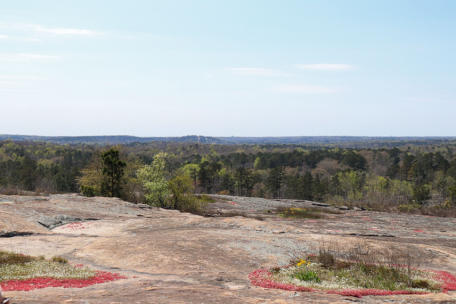 Photo: View from the top of Arabia Mountain during the spring.
For more information, contact LaShanda Davis, Recreation, Parks and Cultural Affairs public relations specialist, at 404-371-3643 or lsdavis@dekalbcountyga.gov.