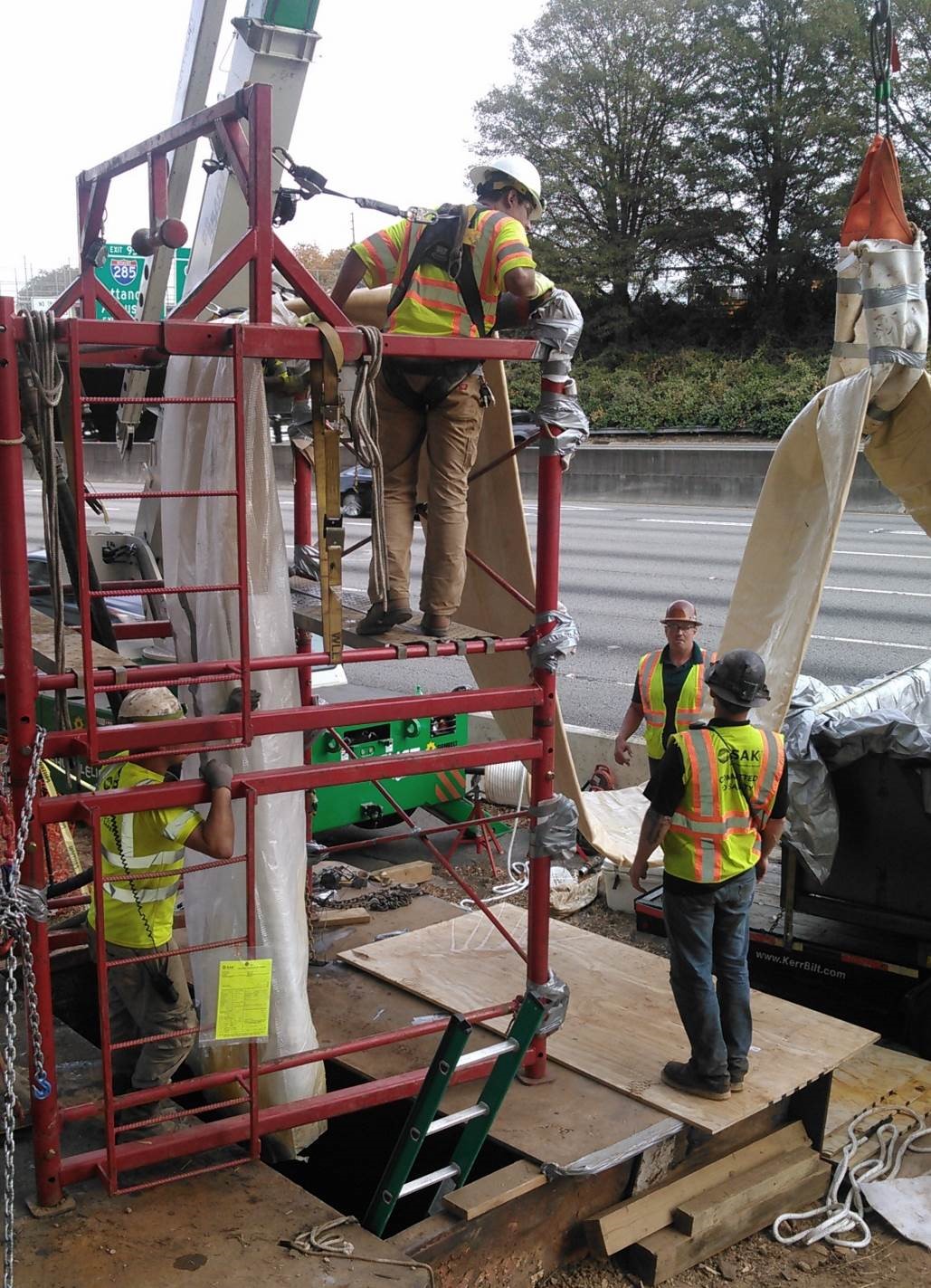 REVISED: Updated details on discolored water
DeKalb Watershed Restores 30" Transmission Main
Possible discoloration may occur as system is restored
DECATUR, Ga. – The DeKalb County Department of Watershed Management (DWM) has completed the restoration of a 30-inch transmission main that carries water from the Scott Candler Water Treatment Plant under Interstate 85, serving water customers throughout DeKalb County.
DWM crews will begin to bring the main back online today. As water is fully restored over several days, there may be temporary discoloration in the water at any point between now and Sunday, Dec. 11, with the highest likelihood of discolored water happening over the weekend. Particles accumulate in water mains and are stirred up as valves are operated and water flow patterns are changed. Residents who notice a discoloration in the water should allow the water at an external hose faucet or sink to run a few minutes to flush the line to the home. DWM will simultaneously flush the water main to remove air and particles, but are unable to flush out individual service lines.
DWM began repairs in 2014 after discovering water leakage near the highway. Due to the complexity of the repair, the scope of work took more than two years to complete.
In order to minimize interference with I-85 usage, the repair was made utilizing trenchless technology with a Cured in Place Pipe (CIPP) lining. The new CIPP liner acts as a pipe within a pipe, negating the need to replace the existing pipe. The length of the liner is approximately 350 linear feet.
###