Tilly Mill Sewer Realignment Project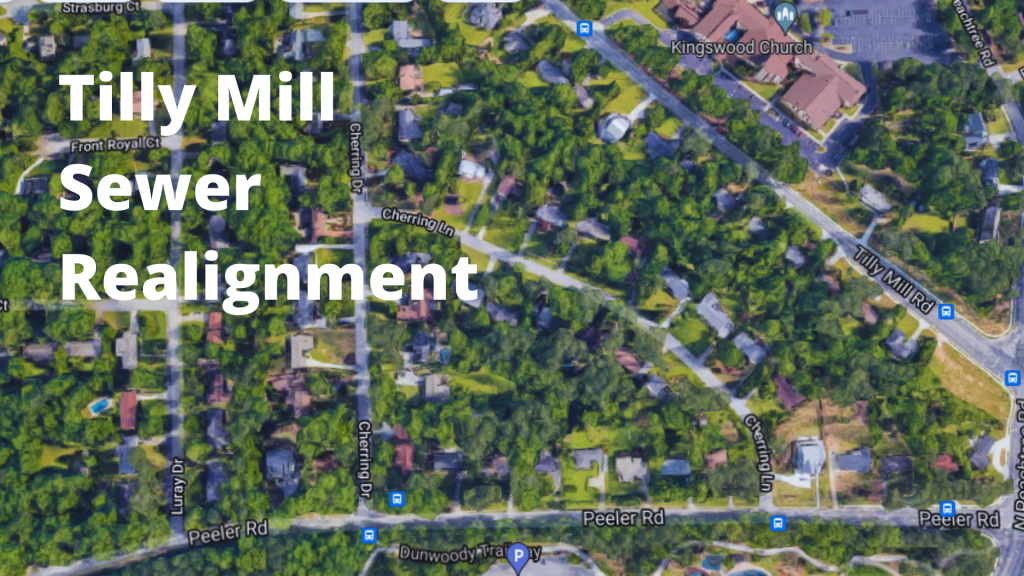 Project Details

Project Description

Follow Project Status

Name: Tilly Mill Sewer Realignment Project

Type: Sewer

Location: Realignment of sewer pipe for the cities of Doraville and Dunwoody.

Project Timeframe: Fall 2021 with final completion expected in Spring 2023.

The Tilly Mill Sewer Realignment Project will include the installation of new, larger sewer lines. Contractors have begun assessing and preparing the impacted areas. More than 4,500 feet of sewer lines will be upgraded.

There will be moderate to heavy equipment traffic. Site surveying may take place near the residential roadway for short periods of time, so residents should expect flaggers and/or traffic cones directing traffic around equipment. Residents within the area of impact will be notified well in advance of any closures or restricted driveway access associated with the closures.
Contact Us:
1-800-986-1108