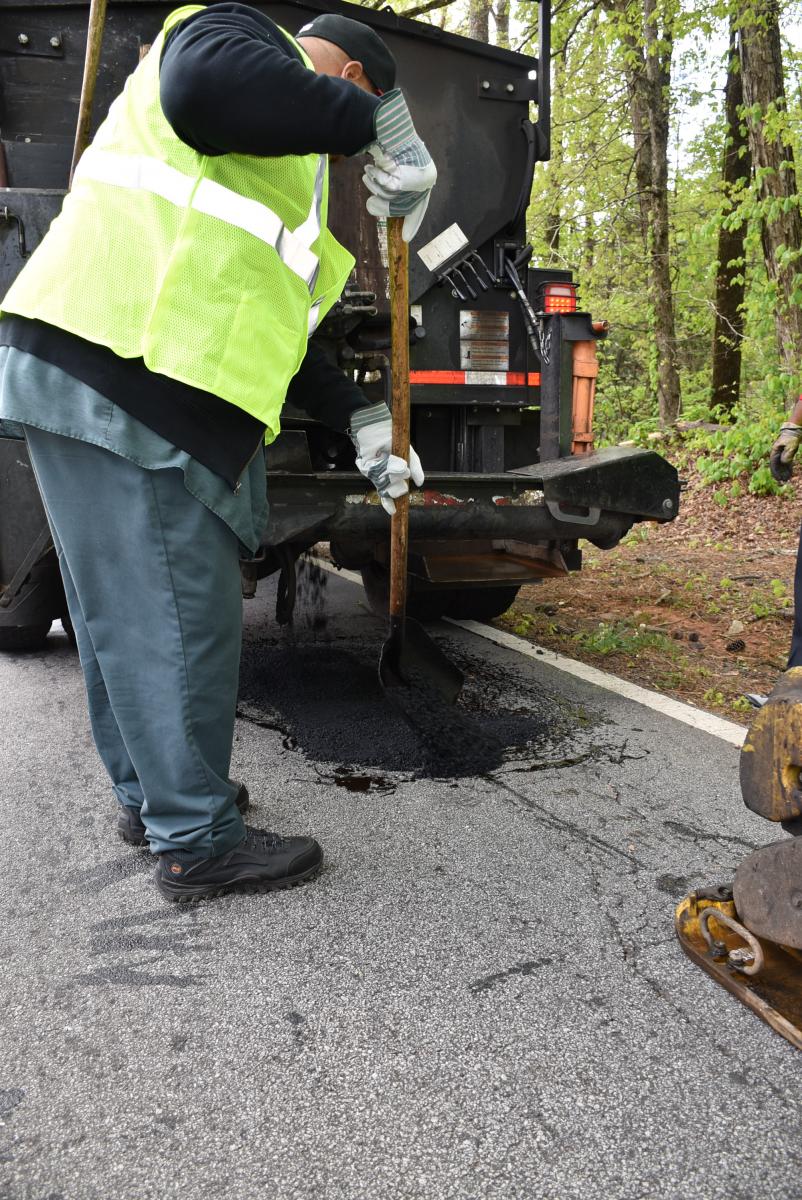 Paving and Street Ratings
Each year a DeKalb County road rating engineering technician inspects approximately 2,280 miles of county roadway (consisting of more than 8,272 streets) using elements of the Georgia Department of Transportation's (DOT) pavement condition rating system to evaluate the structural condition of the roadways. Twelve kinds of pavement distress are evaluated and each road will have a score between 0 and 60. Those streets with ratings of 30 or higher are eligible for submission to the Georgia DOT for possible resurfacing under their Local Maintenance Improvement Grant (LMIG).
The level of funding that is allocated to the Georgia DOT's LMIG, the County Bond program and the amount budgeted by the county for resurfacing will determine the actual number of streets that will be resurfaced during a given year. Recent contractor cost estimates to resurface a mile of asphalt street range between $300,000 to just over $400,000.
For more details about Roads and Drainage Pavement Management System and funding sources, please click HERE.

Street Repairs
Asphalt patching - Roadway pavement failures require large patching. Severe rutting, alligator cracking, pavement shoving and severe block cracking are commons types of asphalt pavement failures requiring large patching. Presently, approximately 60 percent of Roads and Drainage asphalt work orders are patching work orders.
Pothole repair - Pavement scabbing is a very common type of a pothole repaired on DeKalb County roads. Pavement scabbing is the loss of one or more layers of asphalt in the roadway. Roads and Drainage is committed to repairing all potholes.