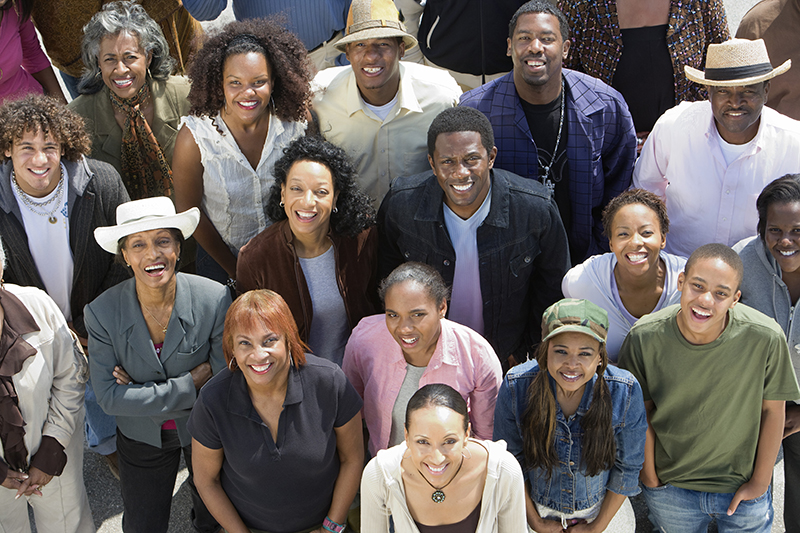 Important Announcements

FY22 Special NOFO CoC Consolidated Application
Special NOFO Priority Listing

Proposed Substantial Amendment for the Memorial Drive Streetscaped
Public Notice DeKalb County Continuum of Care (CoC)
2022 DeKalb CoC Approved NOFO Application
FY 2022 DeKalb CoC New Project Application with Objective Rating and Review Tool
FY 2022 CoC Renewal Project Application with Objective Review and Rating Tool
FY 2022 DeKalb CoC NOFO Application Guidelines
DeKalb County Continuum of Care for Homeless Programs
FY 2022 Continuum of Care (CoC) Program Competition
DeKalb Local Application Process will open August 12, 2022
On Friday, August 12, 2022, the DeKalb County Continuum of Care (CoC) will distribute the local application guidelines, applications and objective review criteria for rating new and renewal funding to agencies and other entities interested in applying for the 2022 HUD Homeless Assistance Grant. Applications will be posted August 12, 2022 on the DeKalb County website at https://www.dekalbcountyga.gov/community-development/public-notices The submission deadline for new and renewal project applications is August 29, 2022.
On August, 1, 2022 the U.S. Department of Housing and Urban Development (HUD) released the Notice of Funding Opportunity (NOFO) for the Fiscal Year 2022 Continuum of Care Program Competition FR-6500-N-25. Agencies and interested entities are encouraged to attend the Virtual CoC NOFO Application Information Meeting on August 12, 2022 from 1:00 – 3:00 p.m. Join the meeting from your computer at http://dekalbcountyga.zoom.us/j/81373324461 or call in toll free by phone at (888) 270-9936 – Conference code 907187.
Interested agencies and entities are strongly encouraged to review the HUD COC NOFO announcement in its entirety and the applicant threshold requirements prior to attending the Information Meeting. New project applications and applicants with experience serving Domestic Violence or Human Trafficking survivors are encouraged to apply. The funding announcement and additional information about the COC Program can be found on the HUD Exchange at https://www.hudexchange.info/programs/e-snaps/fy-2022-coc-program-nofa-coc-program-competition/ General requests for information may be made by email at adpope@dekalbcountyga.gov
________________________________________________________________________________________________

DeKalb County HOME-ARP Public Information Meeting
Please find below a PDF copy of the FY 2021 CoC NOFO Consolidated Application to HUD. The Consolidated Application, Priority Listing and Ranking and all required attachments are posted for public comment prior to final submission to HUD on November 16, 2021.
Questions and comments may be addressed to adpope@dekalbcountyga.gov on or before November 15, 2021.
FY 2021 CoC NOFO Application for Public Posting
Priority Listing and Ranking for Public Posting
DeKalb Continuum of Care
FY21 Project Ranking Announcement
The DeKalb County Community Development Department, as the Collaborative Applicant for the DeKalb Homeless Continuum of Care (CoC) is posting the attached listing of all projects accepted in the FY 2021 CoC NOFO Program Competition. These projects will be recommended for funding to the U.S. Department of Housing and Urban Development (HUD). Projects listed in Tier 1 are recommended for renewal at the current funding level. Projects listed in Tier 2 are recommended for the Permanent Housing and DV Bonus projects.
The DeKalb CoC's Review Committee rated new and renewal project applications utilizing objective review criteria The assessment of Renewal Projects included an evaluation and scoring of project level performance data (HUD APR) and Coordinated Entry compliance. Projects reflected on the Priority Listing are ranked in descending score order with the following exceptions: (1) Projects integral to the operation of the DeKalb CoC, i.e. HMIS and Coordinated Entry are ranked in Tier 1; (2) Renewal Project applicants that have not operated long enough to generate an APR are also ranked in Tier 1. The Priority Listing and Ranking were approved by unanimous vote by the DeKalb CoC Governance Board.
All agencies that submitted applications, but are not reflected on the Priority Listing and Ranking were notified in writing on or before November 1, 2021 regarding their reallocation or rejection in the FY21 Competition.
For additional information on the DeKalb CoC HUD NOFO process, please visit the DeKalb County Government website at https://www.dekalbcountyga.gov/communitydevelopment/pulbic-notices
DEKALB COC FY21 PRIORITY LISTING AND RANKING
2021 DeKalb CoC NOFO Guidelines and Applications for New and Renewal Projects
---
- Public Notice_2021 DeKalb CoC NOFO Announcement
- Updated Notice_Public Hearing 2 (English) | (Spanish)
- Substantial Amendment for HUD CDBG ESG COVID-19 Funding
- Proposed Substantial Amendment to the 2019 Annual Action Plan - Decatur Christian Towers
- District 4 Community and Senior Center Public Notice - 4th Community Meeting|
- Substantial Amendment for HUD CDBG EGS COVID-19 Funding
- DeKalb County COVID-19 Assistance Program
- Virtual Public Hearing Notice
- 2020 Draft Action Plan Budget
- 2020 update to the Citizen's Participation Plan
- 2020 Public Hearing Notice_English and Spanish
- 2019 CAPER Public Notice
- District 4 Community and Senior Center_3rd Community Meeting
- NSP Substantial Amendment_NSP 3 funds in NSP 1 areas 120219
- Substantial Amendment for Code Enforcement Officers
- Proposed NSP Budget Amendment_NSP 3 use in NSP 1 Areas 120219