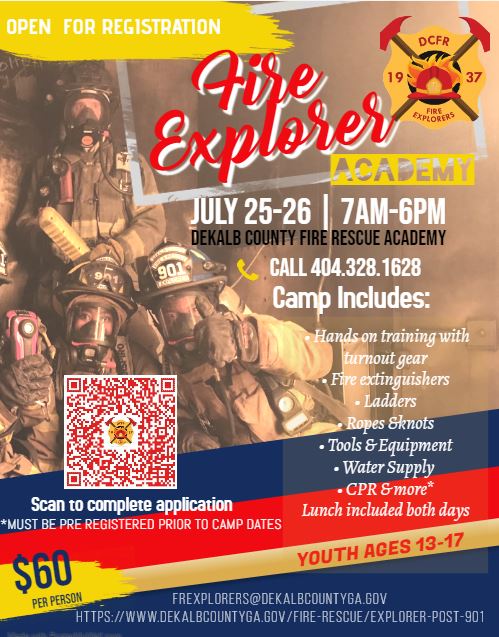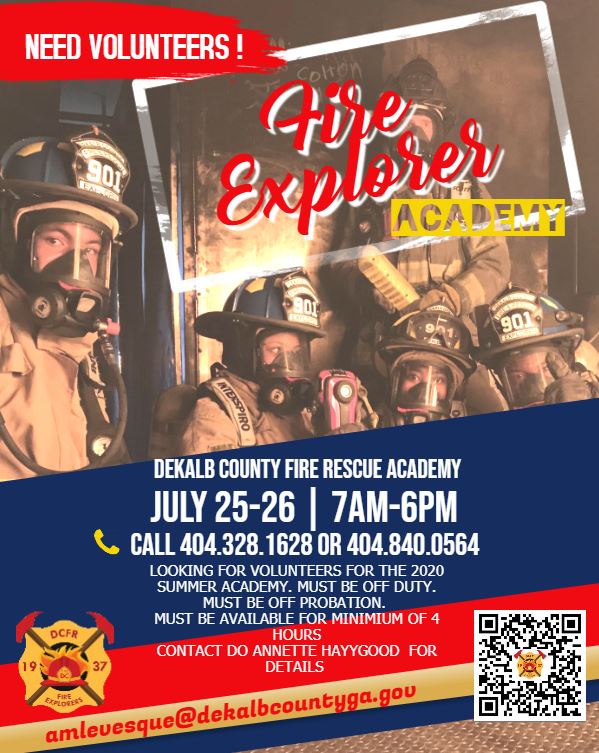 Explorer Post 901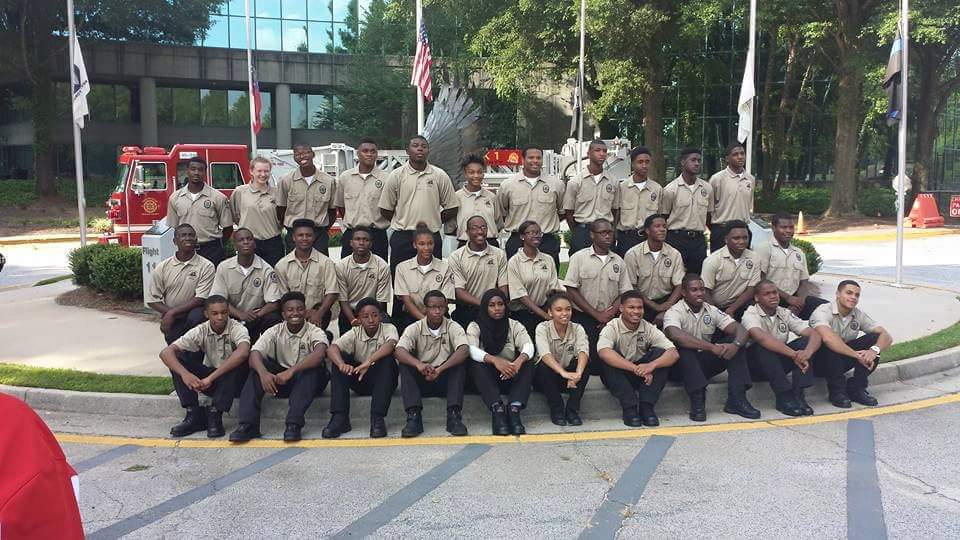 DeKalb County Fire Rescue is home to Explorer Post 901. The Explorer Program is designed for DeKalb youth, ages 14 to 18 years of age.
The ideal explorer applicant is interested in learning about a career in the fire service and developing a sense of responsibility to their neigborhood through ongoing community-related activities. In addition to learning about the fire service, the Explorer Program has five
areas of emphasis that include:
Career Opportunities
Service Learning
Leadership Experience
Life Skills
Character Education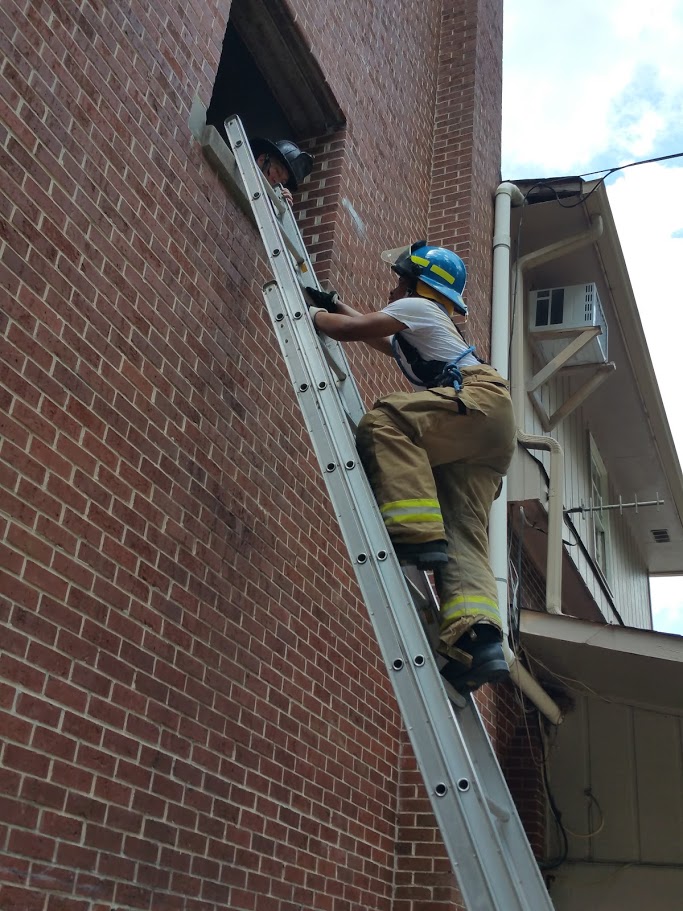 The Explorer Post 901 is led by certified firefighters from DeKalb County Fire Rescue who serve as trained advisors to Post 901. After meeting the program's entrance requirements, Explorers will participate in a three-week cadet training held at the DeKalb County Fire Rescue Academy during the month of June. The training includes firefighting skills, hose lay evolutions, ladder techniques, proper use of firefighting tools and equipment, breathing apparatus use and other related subjects.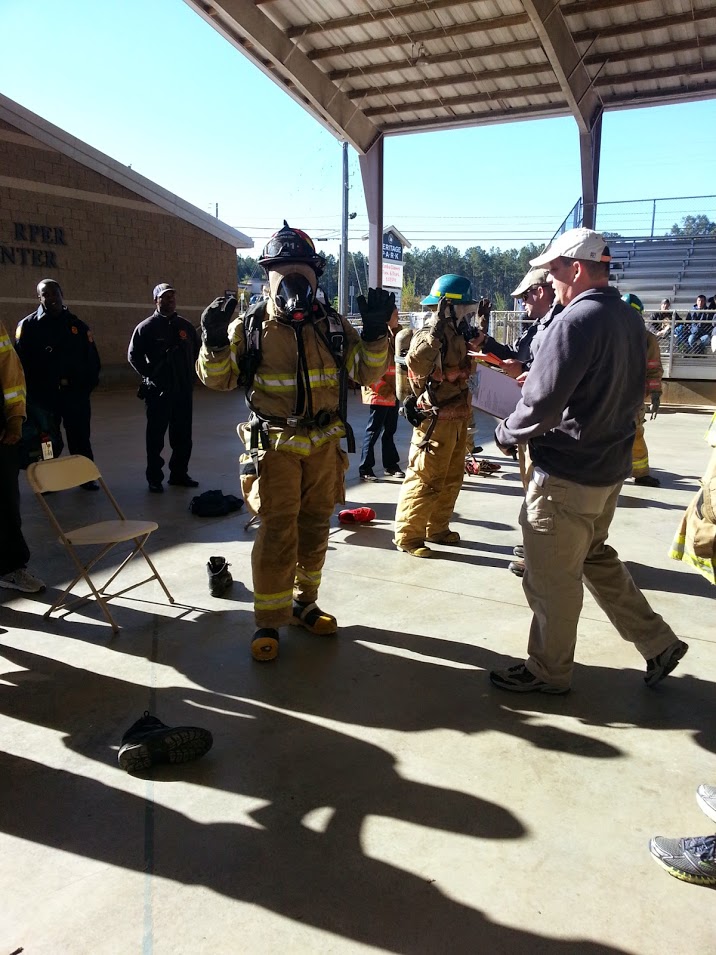 Upon graduation from the academy, Explorers will become qualified to ride-along on an engine or truck and respond to actual fire and medical emergencies. During these ride-alongs, Explorers will have the opportunity to use the training they received at the academy to assist department personnel on emergency incidents and participate in other station activities and duties.
Applicants to Explorer Post 901 must meet the following minumum criteria:
Be a DeKalb County resident or the child of a DeKalb County employee
Enrolled in or completed the 8th grade or above
Under 18 years of age
Maintain a minimum G.P.A. of 2.5
Submit completed application (See below)
Explorer Forms