Public Works
Director Richard Lemke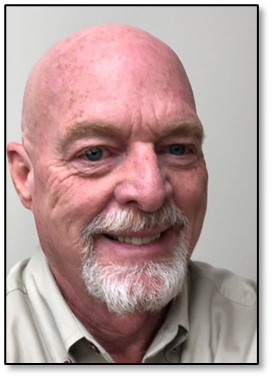 Bio:
Richard W. Lemke is the County's Public Works Director.  Mr. Lemke holds a Bachelor of Science degree in Civil Engineering from Bradley University, and a Master of Science degree in Engineering Management from the Florida Institute of Technology.  Mr. Lemke is a registered professional engineer in the state of Georgia, and has held previous professional engineering licenses in Illinois, Wyoming and Florida.  Mr. Lemke also held previous certification as a Professional Traffic Operations Engineer. 
Prior to joining DeKalb County, Mr. Lemke worked as the assistant village engineer for the Village of Mundelein, Illinois. He moved to Green River, Wyoming, to accept the position of city engineer, and was promoted to director of public works and engineering. Lemke was also the director of public works and engineering for the City of Titusville, Florida.  After more than 20 years in local government service, Lemke entered the private sector and became the project manager and section leader for the Municipal Services Group at HNTB and later became the manager of projects for Jacobs Engineering. In 2009, he returned to government service as the director of public works for Maitland, Florida.  Mr. Lemke joined DeKalb County in 2018.
Department Summary:
The DeKalb County Public Works Department consists of four major divisions that are responsible for providing essential infrastructure and environmental services to the residents and visitors of DeKalb County.  Fleet Management provides preventative maintenance and repair services for all County Departments.  Roads & Drainage performs needed repair, maintenance and construction of the County's roadway system and drainage facilities, as well as responding to weather and other emergencies to keep the roadways safe and functional.  Sanitation provides sustainable integrated solid waste management that includes residential and commercial collection, recycling and landfill operations.  The Transportation Division is responsible for major DeKalb County infrastructure projects involving roads, bridges, and utility coordination, as well as traffic calming, street lighting and pedestrian facility construction. 
Department Factsheet:
Fleet Management maintains 3,640 vehicles and pieces of equipment.  424 are alternative fuel vehicles, using compressed natural gas (CNG), propane, electric, or gas and diesel hybrids. 
Roads & Drainage maintains over 25,000 catch basins, 600 miles of drainage pipe, and over 1,000 retention ponds.
Sanitation serves approximately 173,000 households and over 5,000 commercial customers throughout the County. 
The Seminole Landfill operated by the County receives roughly 850,000 tons of solid waste each year. 
The County has over 2,000 miles of road that are inspected and maintained by Roads & Drainage, and it is estimated there are 50,000 signs that are maintained. 
The County's fleet averages 30 million miles traveled annually.  Consumption of CNG outpaced diesel usage by almost 80% in 2021.
The Department is staffed by 1,057 employees.
To learn more, visit https://www.dekalbcountyga.gov/public-works/welcome-public-works-department
______________________________________________
Sanitation
Division Director Tracy Hutchinson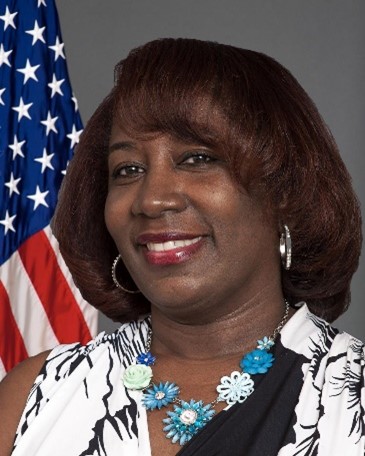 Bio:
Ms. Hutchinson is an experienced solid waste management professional, with expertise in the areas of environmental assessment; enhancement and compliance; and all aspects of solid waste processing, disposal and landfill operations. Having successfully championed and co-facilitated solid waste management initiatives throughout her career spanning over 20 years, Ms. Hutchinson has pioneered innovative solid waste and environmental design ideas, concepts and proposals across all organizational levels. This success has resulted in Ms. Hutchinson's integration of new supporting policies and operating procedures into existing business models.
Ms. Hutchinson joined the Sanitation Division in 2004, serving in the role of assistant director, Processing & Disposal. In September 2016, she was appointed the Division's interim director, and transitioned to permanent status as division director in June 2017. Ms. Hutchinson oversees the Division's day-to-day operations; develops and implements long-range strategic plans; and oversees administrative and field operations comprising 641 employees within six operational areas. In 2019, Ms. Hutchinson was awarded oversight of the Beautification Unit – Keep DeKalb Beautiful. Serving at the helm of the County's third-largest division, the hallmark of Ms. Hutchinson's tenure is her commitment to a culture of service excellence.
Ms. Hutchinson's professional affiliations and accomplishments include the 2018 SWANA award for Solid Waste Professional of the Year; serving as an APWA Public Works Leadership Fellow; and certification as a Landfill, Collection and Recycling Systems Manager. Ms. Hutchinson was also featured in the April 2017 premier edition of the APWA Reporter Magazine.
Department Summary:
Formed in 1937, the Sanitation Division has provided solid waste collection as a core service to county residents for decades. Our mission is to provide an efficient, cost-effective, sustainable and integrated solid waste management program for residents and businesses within our service area, with a sustained focus on customer service excellence. The Division's coverage area comprises unincorporated DeKalb, and the cities of Brookhaven, Doraville, Dunwoody, Lithonia, Pine Lake, Stonecrest, Stone Mountain and Tucker, and a joint solid waste management plan with the cities of Avondale Estates, Chamblee, Clarkston, Decatur and Doraville.
Department Factsheet:
Our Division provides timely and efficient service to more than 175,000 households.
The Sanitation Division is the County's third-largest division.
Once-a-week sanitation residential service was implemented in 2015.
The division is comprised of more than 641 employees.
The division is comprised of six operational units: Collections (residential & commercial); Processing (transfer stations & animal crematory); Disposal (landfill); Communications; Administrative services (call center/administrative operations); Payroll & Personnel services.
As of 2018, all schools within the DeKalb County School District have subscribed to the commercial recycling program.
Our residential recycling program has more than 121,000 subscribers.
The division offers a number of recycling programs including, the residential single-stream recycling, electronic, glass, and shoe and clothing.
Our division hosts a spring and fall Household Hazardous Waste recycling event with nearly 2,000 resident participation per year. 
Our fleets are powered by compressed natural gas. 
To learn more, visit: https://www.dekalbcountyga.gov/sanitation/about-sanitation