WORKSOURCE DEKALB
Deputy Director Robert Davis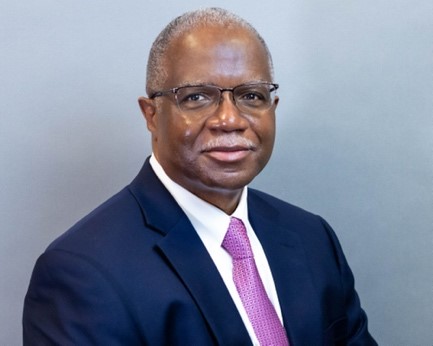 Bio:
Rob Davis is a retired U.S. Air Force Lieutenant Colonel where he served as a navigator/bombardier on the B-52G and the B-1B and numerous lea­­dership, program management, evaluation and training positions. After 26 years in the Air Force, Rob ventured into the financial services industry for 4 years; led Savannah's Business Retention and Expansion efforts for 6 years; and guided the District of Columbia's workforce development outreach, Work Opportunity Tax Credit, Rapid Response, and its infrastructure career development mission for 1½ years. Rob has been WorkSource DeKalb's Deputy Director, focusing on workforce development and serving the residents and business community of DeKalb County for the past 3 years. During that time, he has provided strategic leadership, to include managing operations and budgeting processes; achieving federally mandated goals; and cultivated partner relationships.
Department Summary:
WorkSource DeKalb is a federally funded organization designed to strengthen and improve DeKalb County's workforce system and help get DeKalb County citizens, including youth and those with significant barriers to employment, into high-quality jobs and careers and help employers hire and retain skilled workers. Our motto is "Connecting Talent with Opportunity"
Department Factsheet:
WorkSource DeKalb is the comprehensive American Jobs Center (AJC) for DeKalb County. Comprehensive AJCs offer free access to a resource room which includes computers with internet, telephones, and fax machines. Job Seekers are also provided with referrals or onsite assistance from our partners, such as Georgia Department of Labor, Vocational Rehabilitation, Job Corps, and others to assist them in overcoming their barriers to employment. (Please note that our office was closed to the public in 2021 due to COVID-19 but continued to serve residents by appointment only in our One-Stop Career Center.)
WorkSource DeKalb served a total of 1,560 DeKalb County residents in 2021 with a wide-range of services to include training in high-demand occupations, earn and learn opportunities, job search, direct job placements, resume building and career exploration and pathways.
WorkSource DeKalb served 740 youth via the DeKalb Virtual Career Academy (DVCA) in 2021 that provided high-quality services to qualified youth ages 14-24 with potential to employment. Youth who participate in DVCA or our year-round program can take advantage of high demand job placement, paid work experiences with employers, tuition assistance for post-secondary education and short-term training, GED assistance, and much more.
WorkSource DeKalb assisted 300+ businesses with over 500 vacancies across the 13 cities within Dekalb County such as Atlanta, Avondale Estates, Brookhaven, Chamblee, Clarkston, Decatur, Doraville, Dunwoody, Lithonia, Pine Lake, Stonecrest, Stone Mountain, and Tucker in 2021 through earn and learn opportunities, direct job placements, direct referrals, and through our summer youth work experience program.
WorkSource DeKalb has a Mobile Career Center that conveniently travels all over DeKalb County to assist DeKalb County citizens with job search assistance, workforce preparation, and career development services. Businesses may also use the mobile career center for interviewing, training, pre-employment screenings or recruiting. The Mobile Career Center is a customized recreational vehicle, equipped with:
13 computer workstations
High speed internet
Printer/Copier and Scanner
42" plasma TV with Smart Board
Private Interview area
ADA accessible workstation and wheelchair lift.
The Mobile Career Center attended 150+ events and served 1100+ DeKalb residents in 2021
To learn more, visit: https://www.dekalbcountyga.gov/workforce-center/welcome-workforce-development